For 91 Days
we lived in Palermo. The capital of Sicily is as famous for its cuisine as its dark ties to the Italian underworld. But food and the Mafia hardly begin to describe this incredible city, which is Italy's fifth-largest. We had three months to explore the culture, history, people, churches and museums of Palermo, and could have used a few more. Start reading from
the beginning
of our journey, or skip to
the end
. Visit the
comprehensive index
of everything we wrote about, or just check out a few posts, selected at random, below: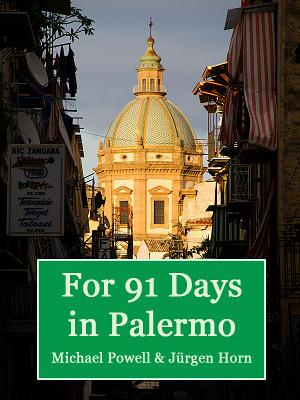 We've collected three months of our experiences in Sicily's capital into an E-book, which you can download directly or buy on Amazon for your e-reader. Get over two hundred full-color images, and all our articles from Palermo and Sicily in an easy-to-carry format. With a comprehensive index arranged by category and date, the e-book is easy to navigate, and filled with beautiful photos, amusing anecdotes, and detailed, well-researched descriptions of this Mediterranean city's incredible food, culture and history.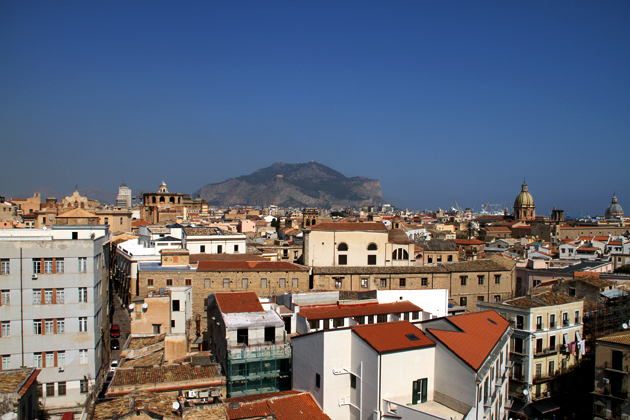 One of the best birds-eye views of Palermo can be had from the top of the Torre di San Nicolò, near the Ballarò market in the Albergheria. The late-Gothic tower was constructed in the 13th century for defensive purposes, and now belongs to the adjoining San Nicolò church. For a structure built so long ago, the tower is in remarkable condition, and you'd have a hard time finding a better panorama of the medieval city.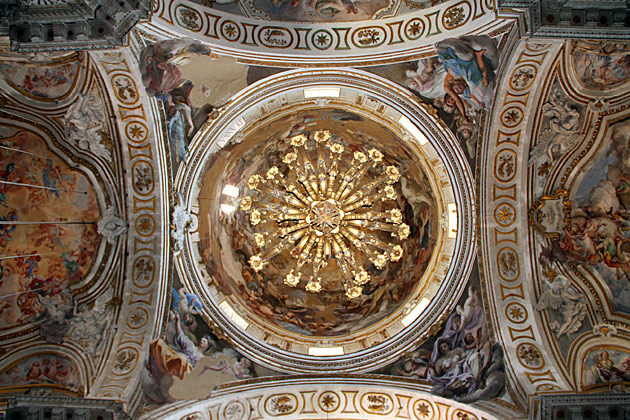 Near Palermo's Quattro Canti is the Church of Santa Caterina, whose modest exterior belies the Baroque magnificence waiting inside.
Construction on the church began in 1566, but the interior decoration dates from the 17th and 18th centuries, when Baroque was at its height, and the Catholic church was encouraging intricate detail and emotional themes.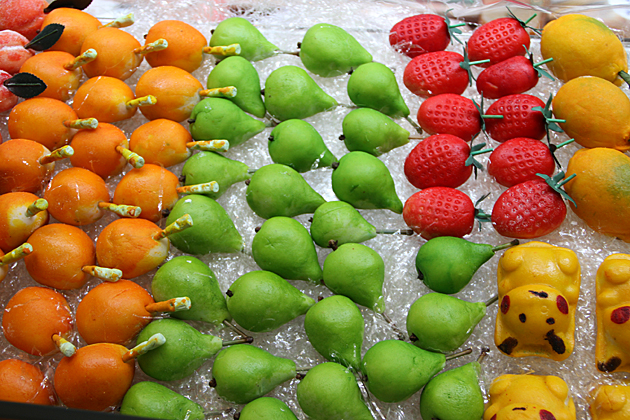 The beginning of November has traditionally been a time for the dead in Italy. A mix of somber religious reflection, modern costume parties and bittersweet remembrances of deceased family members, the Italian celebrations have roots which stretch back centuries, but which have also been affected by outside influence, particularly American.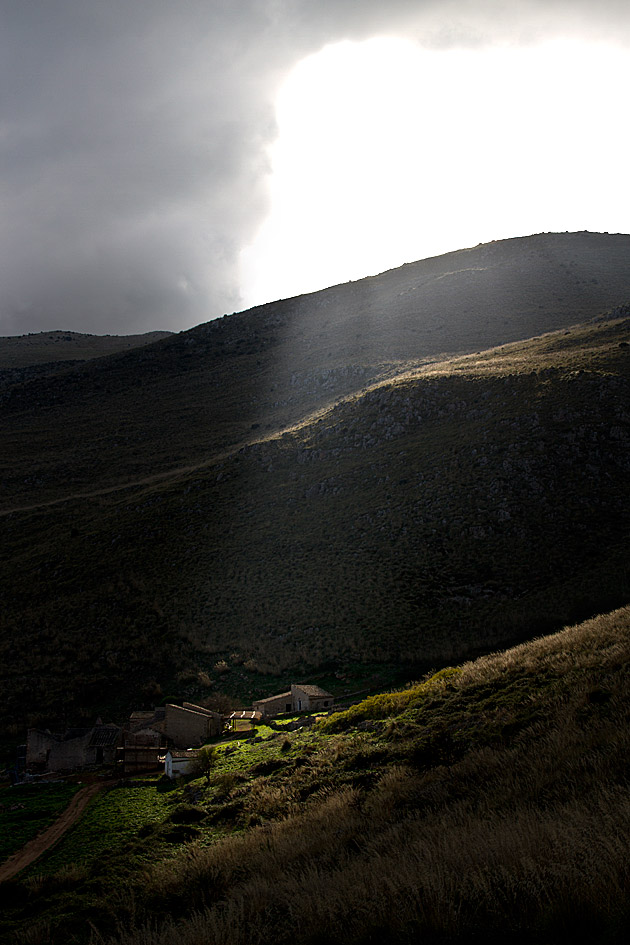 Hidden coves. Crystal clear water. Prehistoric caves. Utter solitude. If all that sounds good after the noise and muck of Palermo, hop in a car and head out to Sicily's first national park: the Riserve Naturale dello Zingaro.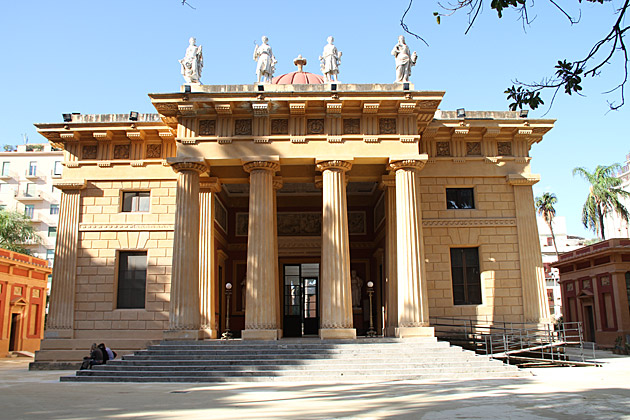 Green oases of tranquility found at the south-eastern end of Palermo's historic center, the twin parks of the Villa Guilia and Orto Botánico provide much-needed places of relaxation and quiet in the otherwise hectic city.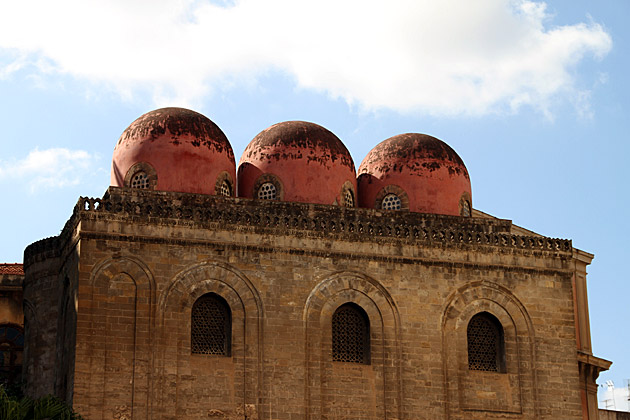 Three red domes immediately call attention to the tiny church of San Cataldo on Piazza Bellini, near the center of Palermo. A pristine example of Arab-Norman architecture, San Cataldo dates from 1160 and has survived into the present-day in a mostly original state.