Bagheria Restaurant – Zza' Maria
After a couple hours spent wandering the alleyways of Bagheria, we had worked up quite an appetite, and sought out a restaurant recommended by a couple readers: the Antica Osteria Zza' Maria. The word "Zza" alone was enticement enough to visit; it looks like a typo, or the sound a flamboyant snake might make, but is actually Sicilian for "Aunt".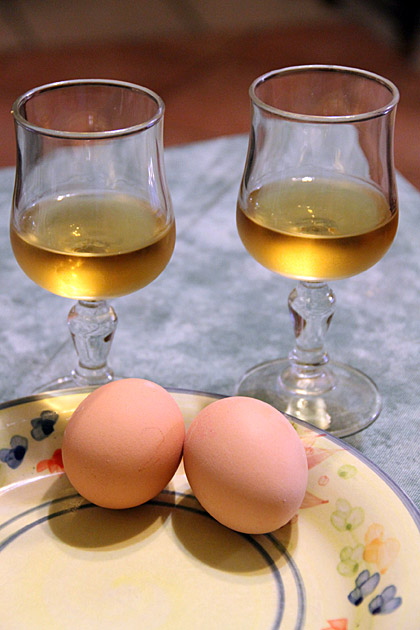 The door to the restaurant was shut tight when we arrived, but after a couple timid knocks, it was swung wide open by the owner. He seemed thrilled to have us, and I half expected him to give us hugs before leading us to our table. Without asking, he brought us an appetizer of eggs and zibibbo, a sweet white wine produced on the island of Pantelleria (off the southwestern Sicilian coast, closer to Africa than Italy).
As we were scarfing down the eggs, we listened to a bit of the history of the restaurant. It had begun life at the turn of the century as a wine shop, but when the proprietor died in World War One, his bereaved widow (Aunt Maria) turned it into a tavern. It was the first of its kind in Bagheria, and an immediate success, popular with artists and intellectuals.
After concluding this discourse, he told us what we would be eating. Note the distinction: "told" and not "asked". We've found this to be a common practice in Sicily, especially in less touristy spots, and one I've come to appreciate. When the house recommends your plate, it's almost guaranteed to be great, and the stress of decision-making is removed. It's also more familiar; when you're invited for lunch at your aunt's house, you eat what you're given.
As I knew it would be, my frutti di mar seafood pasta was incredible. Fresh mussels, shrimps and a lovely, light cream sauce over homemade linguini. Jürgen, disinclined to seafood, was presented with a rich ragù. Passing on dessert wasn't an option, I mean it simply wasn't a choice we were allowed to make, and he set down two giant cannoli in front of us which we dutifully gobbled down.
It was an incredible meal, in a comfortable, friendly atmosphere. If you find yourself hungry in Bagheria, head over to Zza' Maria for some excellent home cooking.
–Book Your Sicilian Hotel Here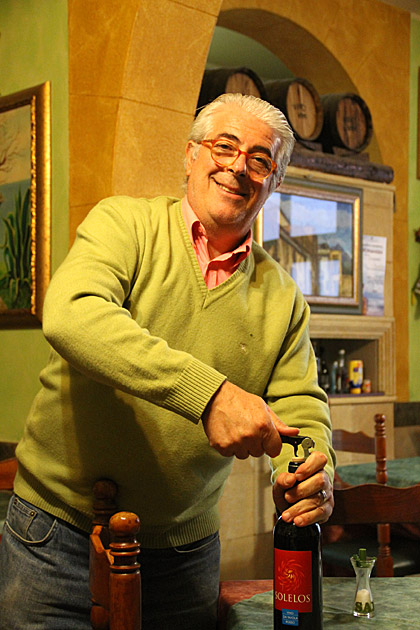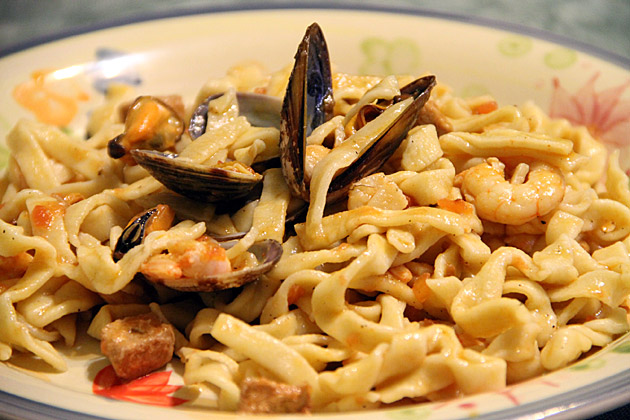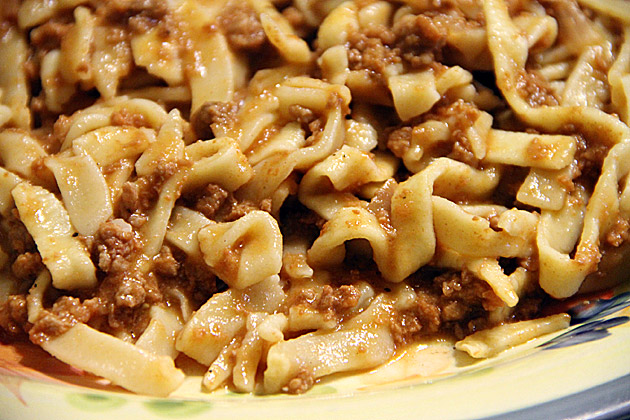 google_ad_client = "ca-pub-1580149437633664";
google_ad_slot = "5050895538";
google_ad_width = 336;
google_ad_height = 280;