The Monsters of Villa Palagonia
Without a doubt, the top touristic sight in the town of Bagheria is Villa Palagonia. A architectural masterpiece and ode to eccentricity, this building is most famous for its flock of "monsters": an army of gargoyles who adorn the garden walls.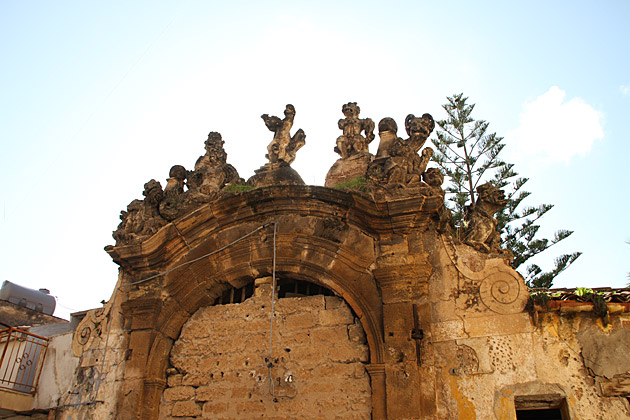 The house was built in 1715, and immediately hailed as an architectural achievement, and one of the finest works of Sicilian Baroque on the island. But the Villa didn't acquire the strange touch which made it world-famous until 1749, when the deranged Prince of Palagonia ordered a set of gargoyles to line its garden walls. Legions of dragons, soldiers, hunchbacks and freaks of nature look down on visitors from atop stony perches. According to legend, the most freakish faces are meant to caricature the many lovers of the prince's promiscuous wife.
Inside, the villa is less eccentric but equally impressive. Paintings of the trials of Hercules line an oval-shaped vestibule, and you can step inside a room intriguingly named The Hall of Mirrors. This was the ballroom, and its marble walls are decorated with colorful birds and portraits of the various lords of Europe.