For 91 Days
we lived in Palermo. The capital of Sicily is as famous for its cuisine as its dark ties to the Italian underworld. But food and the Mafia hardly begin to describe this incredible city, which is Italy's fifth-largest. We had three months to explore the culture, history, people, churches and museums of Palermo, and could have used a few more. Start reading from
the beginning
of our journey, or skip to
the end
. Visit the
comprehensive index
of everything we wrote about, or just check out a few posts, selected at random, below: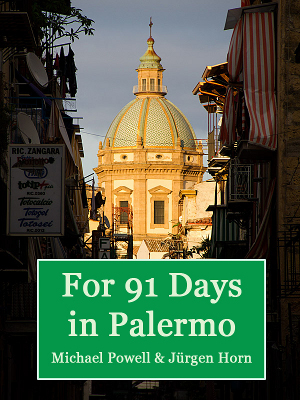 We've collected three months of our experiences in Sicily's capital into an E-book, which you can download directly or buy on Amazon for your e-reader. Get over two hundred full-color images, and all our articles from Palermo and Sicily in an easy-to-carry format. With a comprehensive index arranged by category and date, the e-book is easy to navigate, and filled with beautiful photos, amusing anecdotes, and detailed, well-researched descriptions of this Mediterranean city's incredible food, culture and history.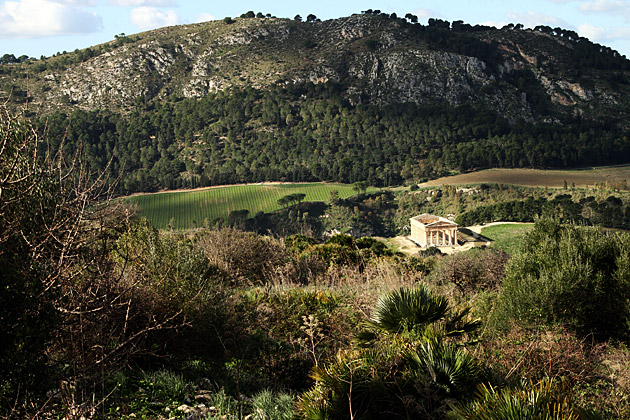 Segesta was founded high upon Mount Barbaro by the Elymian people, one of three Bronze Age cultures that flourished in Sicily before the arrival of overseas powers. Eventually, though, the foreigners came knocking and, after a doomed alliance with Carthage, Segesta attached its fortunes to Athens. The Romans and Arabs also took possession of Segesta, but the city was abandoned completely at some point during the Middle Ages. This desertion allowed Segesta's ruins to survive relatively untouched, shielded from the destructive march of history.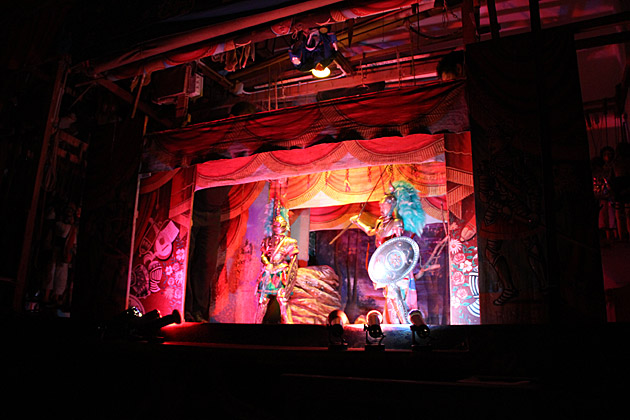 The art of puppetry has a long history in Sicily. Since the Middle Ages, puppet shows have been one of the island's most popular forms of entertainment. Thanks to the advent of television and radio, the shows are less important than they once were, but Palermo still boasts a few places to catch a performance. We visited the Teatro Ippogrifo, near the Quattro Canti, and had a blast with a story that was loud, funny and surprisingly violent.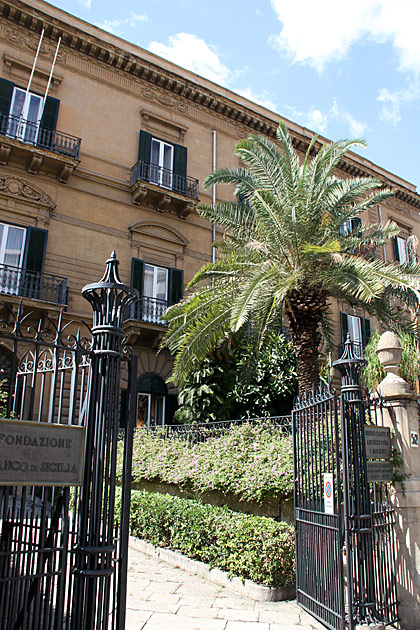 North of the Piazza Verdi, the impossible alleys and medieval monuments of Old Palermo give way to New Palermo, which feels like an entirely different city. Modern buildings, wide streets, usable sidewalks, fashionable shops and trees. In the ancient center of Palermo, trees are rarity; our dog had to adjust to peeing on cement (she didn't seem to mind).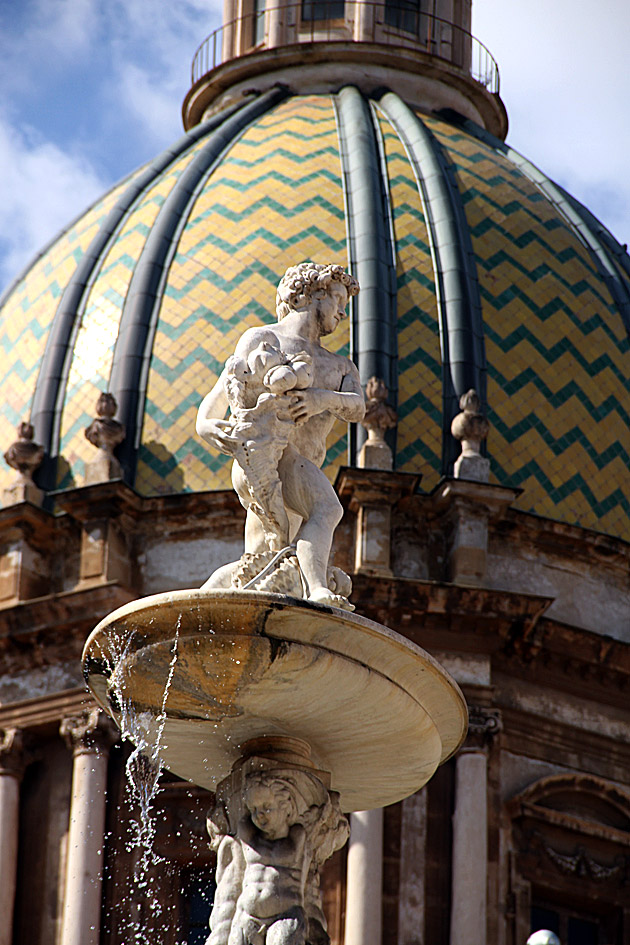 One of the most photographed objects in Palermo is the giant, snow-white fountain in the Piazza Pretoria, just southeast of the Quattro Canti. The fountain sits in front of City Hall and has become a symbol of governmental corruption. Disgust with Palermo's legendary malfeasance, in addition to the fountain's abundant nudity, are the two reasons that Plaza Pretoria is known among citizens as the Plaza of Shame (Piazza della Vergogna).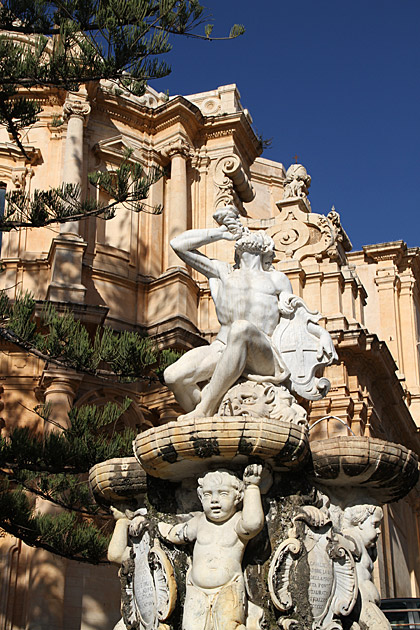 If you're an adult human living in the 21st century, you have at some point in your life suffered a catastrophic computer crash. You've been faced with the choice of whether to try and recover your system, or just start fresh with a clean install. And you've probably learned that, almost always, the best option is to start clean and reinstall from scratch. Restorations rarely work and, even if you're able to cobble your computer back to a semi-functional state, there are usually problems. No, it's best to bite the bullet, lose some work, and start over. For metaphorical proof from history, just look at the Sicilian city of Noto.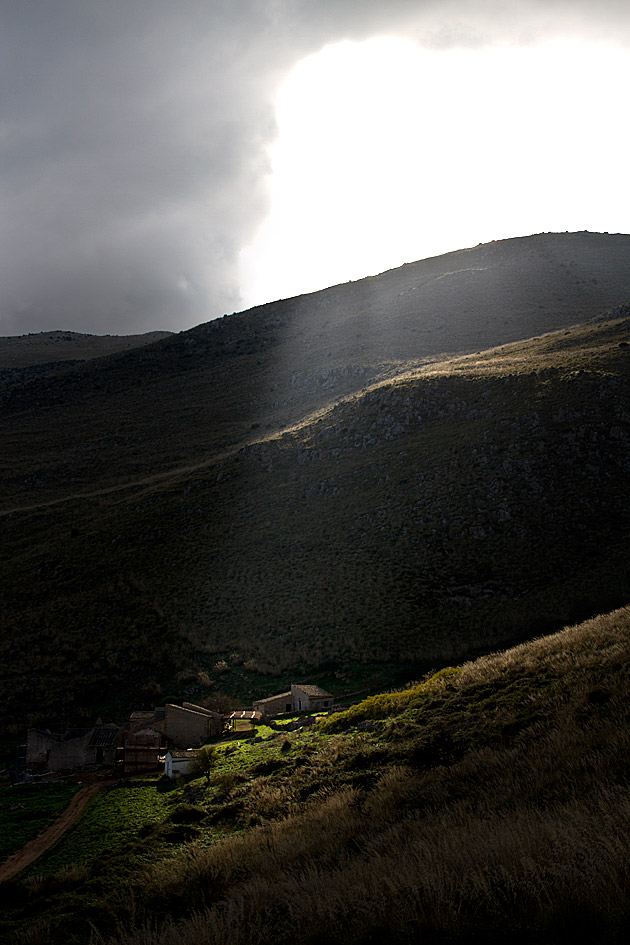 Hidden coves. Crystal clear water. Prehistoric caves. Utter solitude. If all that sounds good after the noise and muck of Palermo, hop in a car and head out to Sicily's first national park: the Riserve Naturale dello Zingaro.