For 91 Days
we lived in Palermo. The capital of Sicily is as famous for its cuisine as its dark ties to the Italian underworld. But food and the Mafia hardly begin to describe this incredible city, which is Italy's fifth-largest. We had three months to explore the culture, history, people, churches and museums of Palermo, and could have used a few more. Start reading from
the beginning
of our journey, or skip to
the end
. Visit the
comprehensive index
of everything we wrote about, or just check out a few posts, selected at random, below:
mike_frontpage(); ?>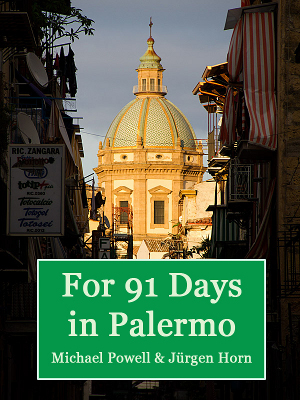 We've collected three months of our experiences in Sicily's capital into an E-book, which you can download directly or buy on Amazon for your e-reader. Get over two hundred full-color images, and all our articles from Palermo and Sicily in an easy-to-carry format. With a comprehensive index arranged by category and date, the e-book is easy to navigate, and filled with beautiful photos, amusing anecdotes, and detailed, well-researched descriptions of this Mediterranean city's incredible food, culture and history.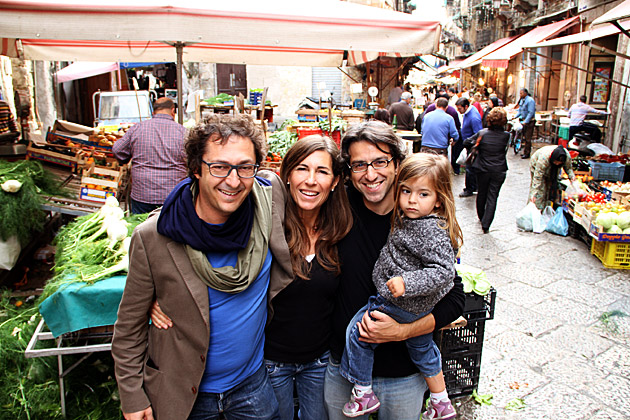 Before we moved to Palermo, we had the great fortune of making contact with the guys behind Visit Palermo. They helped us find an apartment, gave us a ton of advice, and have assisted our stay in the city in too many ways to count. And not only are they incredibly helpful; they're about the coolest people you could hope for.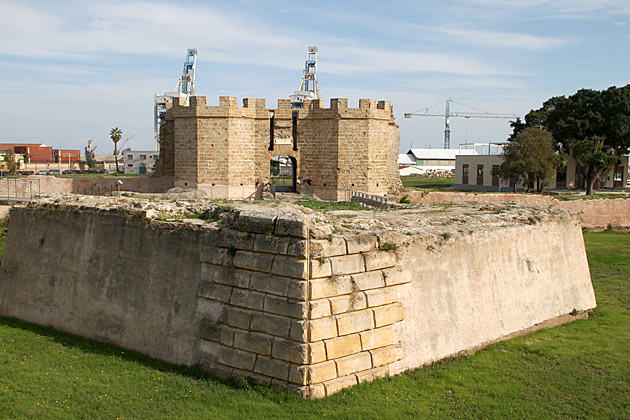 The Castello a Mare doesn't look like much from the bike path; just a collection of ruins. But once inside the gate, the scale of the former castle is striking. The date of its construction is unknown, but estimated to be around 1150. For 750 years, it was one of Palermo's most important lines of defense against pirates and invaders. And during the Spanish rule of Sicily, it served as the seat of the Holy Inquisition.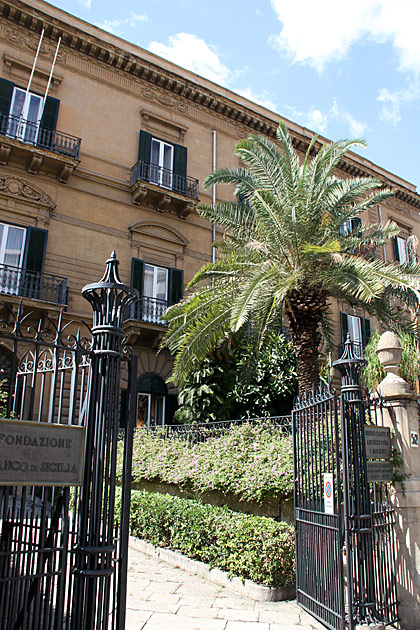 North of the Piazza Verdi, the impossible alleys and medieval monuments of Old Palermo give way to New Palermo, which feels like an entirely different city. Modern buildings, wide streets, usable sidewalks, fashionable shops and trees. In the ancient center of Palermo, trees are rarity; our dog had to adjust to peeing on cement (she didn't seem to mind).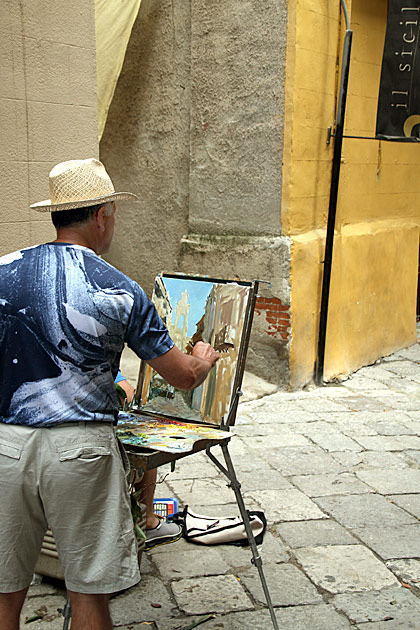 Palermo, at least the port-side Vucciria where we lived, is loud. There were times I couldn't believe the noise. Music was played at incredible volumes by our neighbors, including the 6-year-old below us who danced every night on his balcony in his underwear. People, standing close enough to kiss, shout at each other, because that's just the way they talk. Perhaps they're going deaf. That's it, first impression #1: People in Palermo are going deaf.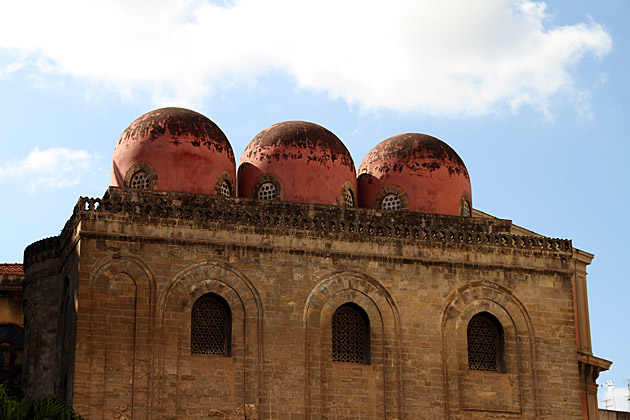 Three red domes immediately call attention to the tiny church of San Cataldo on Piazza Bellini, near the center of Palermo. A pristine example of Arab-Norman architecture, San Cataldo dates from 1160 and has survived into the present-day in a mostly original state.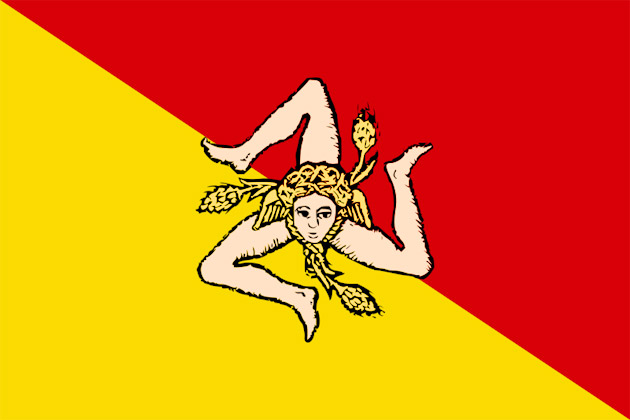 What do Medusa, heads of wheat and human legs all have in common? Surely not more than this one thing: they all appear on the flag of Sicily, one of the strangest flags in the world.