For 91 Days
we lived in Palermo. The capital of Sicily is as famous for its cuisine as its dark ties to the Italian underworld. But food and the Mafia hardly begin to describe this incredible city, which is Italy's fifth-largest. We had three months to explore the culture, history, people, churches and museums of Palermo, and could have used a few more. Start reading from
the beginning
of our journey, or skip to
the end
. Visit the
comprehensive index
of everything we wrote about, or just check out a few posts, selected at random, below: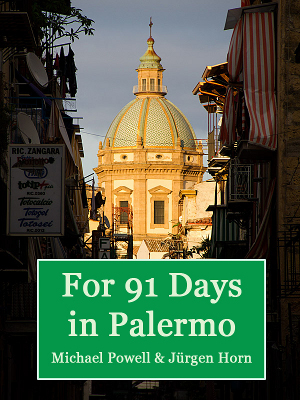 We've collected three months of our experiences in Sicily's capital into an E-book, which you can download directly or buy on Amazon for your e-reader. Get over two hundred full-color images, and all our articles from Palermo and Sicily in an easy-to-carry format. With a comprehensive index arranged by category and date, the e-book is easy to navigate, and filled with beautiful photos, amusing anecdotes, and detailed, well-researched descriptions of this Mediterranean city's incredible food, culture and history.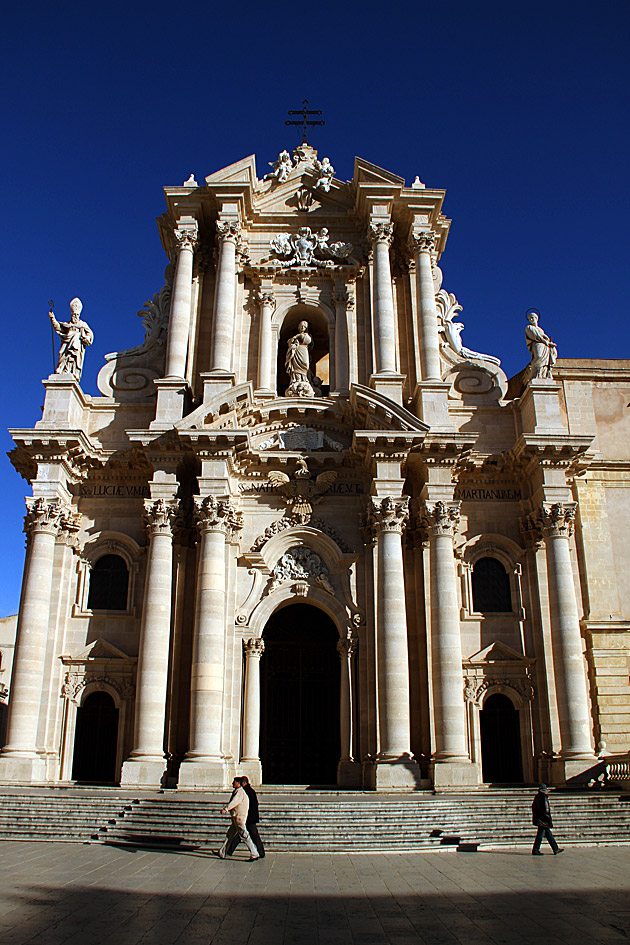 The Piazza del Duomo in Syracuse is one of the more spacious plazas that we've seen while in Sicily, and definitely the most serene. The piazza is framed by gorgeous palaces, churches, cafes and the cathedral, and there's no traffic to worry about so you can keep stepping backwards to better gawk at the beauty, without having to worry about getting run over. We spent a long, mild evening at one of the bars, drinking wine and silently soaking up the plaza's beauty.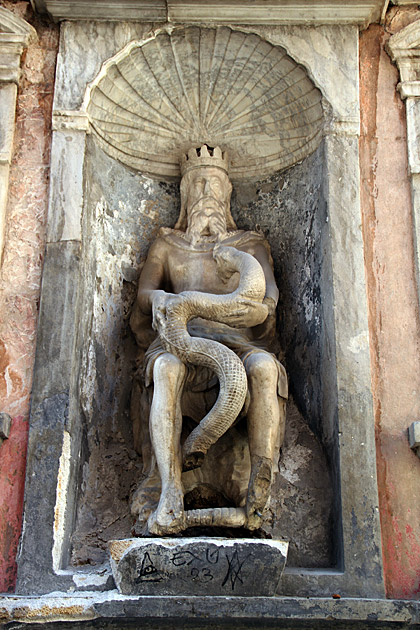 An aging monarch seated on his throne and holding a snake, the Genius of Palermo is the mysterious emblem of the city. No one knows where it originated or what it truly symbolizes, but it has come to epitomize the city itself.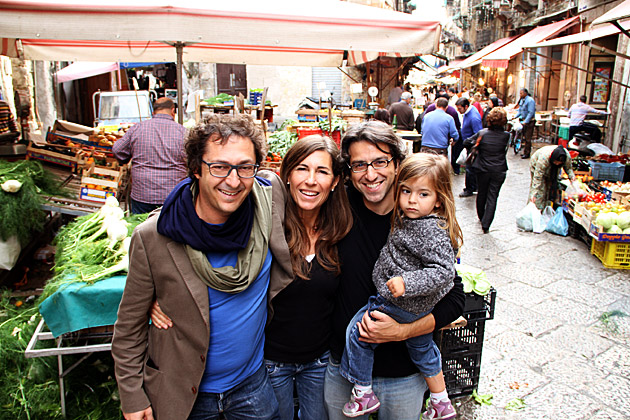 Before we moved to Palermo, we had the great fortune of making contact with the guys behind Visit Palermo. They helped us find an apartment, gave us a ton of advice, and have assisted our stay in the city in too many ways to count. And not only are they incredibly helpful; they're about the coolest people you could hope for.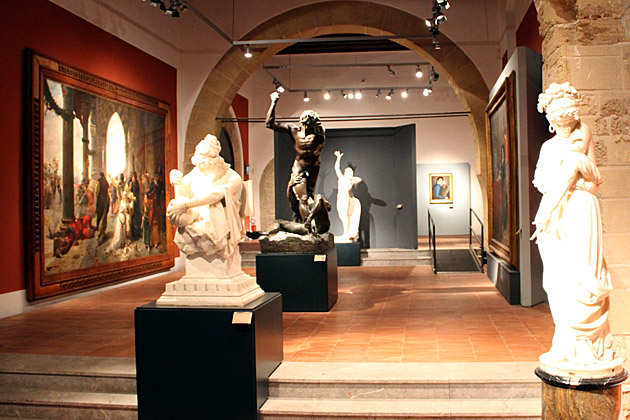 We had been in Palermo for over two months by the time we finally got around to visiting its Gallery of Modern Art. I don't know what kept us; perhaps the over-abundance of things to do in the city, perhaps a personal aversion to modern art. But upon finally visiting the collection, we were blown away. This was the best museum we visited in Palermo.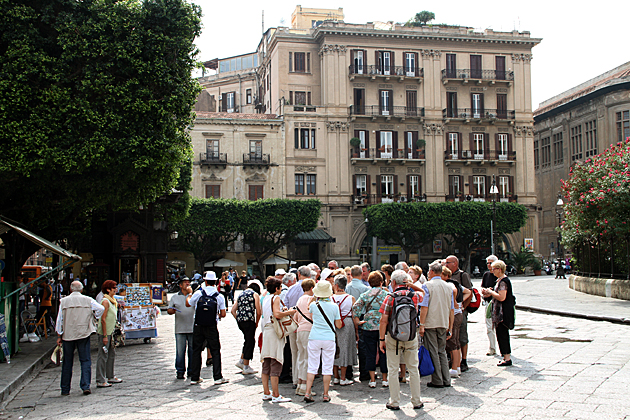 Almost every day, it seems like another massive cruise ship docks at Palermo's port, and thousands of tourists pour out like molten lava. With only a few hours to see everything Palermo has to offer, they hop on the big double-decker sightseeing buses which cruise around the historic center. Maybe they'll have a chance to visit the Norman Palace or the Catacombs but, after a couple hours, it's right back onto the ship. I wonder how many of them are captivated by the city's charm, and promise themselves to return.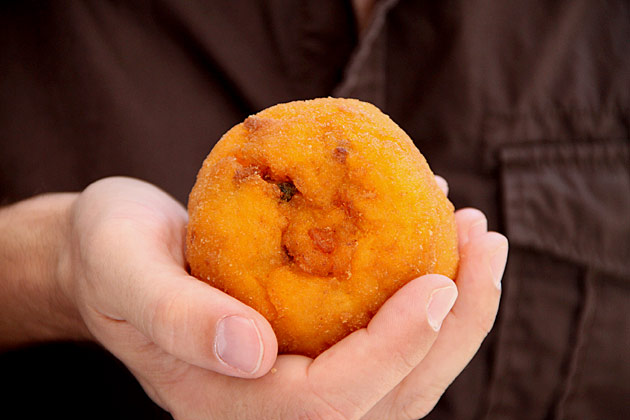 There are things in life which you shouldn't form an opinion on until after you've tried them. A new city, perhaps, or a job. Movies, acquaintances. Things that require familiarity before a sound judgment can be made. Arancine, however, do not fall into this category. As soon as I heard them described, I knew they'd be my new favorite food of all time. Didn't even need to taste one.