For 91 Days
we lived in Palermo. The capital of Sicily is as famous for its cuisine as its dark ties to the Italian underworld. But food and the Mafia hardly begin to describe this incredible city, which is Italy's fifth-largest. We had three months to explore the culture, history, people, churches and museums of Palermo, and could have used a few more. Start reading from
the beginning
of our journey, or skip to
the end
. Visit the
comprehensive index
of everything we wrote about, or just check out a few posts, selected at random, below: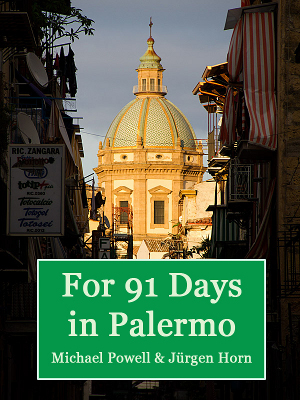 We've collected three months of our experiences in Sicily's capital into an E-book, which you can download directly or buy on Amazon for your e-reader. Get over two hundred full-color images, and all our articles from Palermo and Sicily in an easy-to-carry format. With a comprehensive index arranged by category and date, the e-book is easy to navigate, and filled with beautiful photos, amusing anecdotes, and detailed, well-researched descriptions of this Mediterranean city's incredible food, culture and history.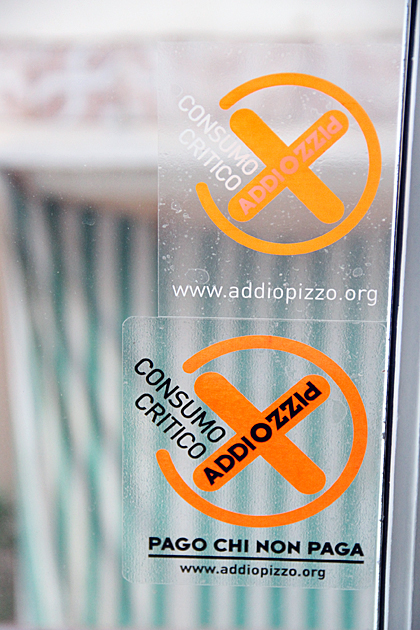 Although their presence is practically invisible to tourists, the Mafia is very much a reality for the residents of Palermo. One of the most tangible nuisances is the pizzo: the "protection fee" that Sicilian business owners are compelled to pay to the Cosa Nostra.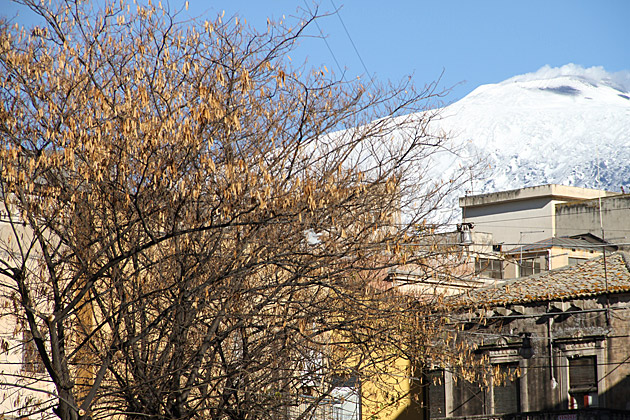 Our planned ascent to the craters of Mt. Etna had been foiled due to high winds. So finding ourselves with a beautiful, sunny day and nothing else to do, we hopped back in the car and took a long drive around the volcano.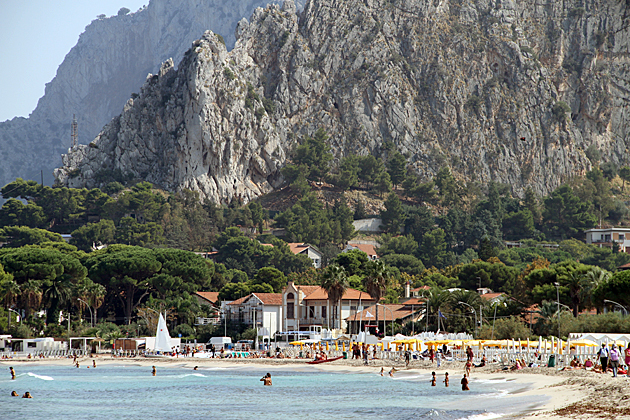 Trapped between Monte Pelligrino and Monte Gallo, Mondello was a fishing village for most of its existence, until its white beach and turquoise water were discovered by the leisure classes of Palermo. Nowadays, it's almost purely a resort town, and highly congested during summer. When we visited on the last day of September, though, there weren't too many other people and the water was still warm enough for swimming.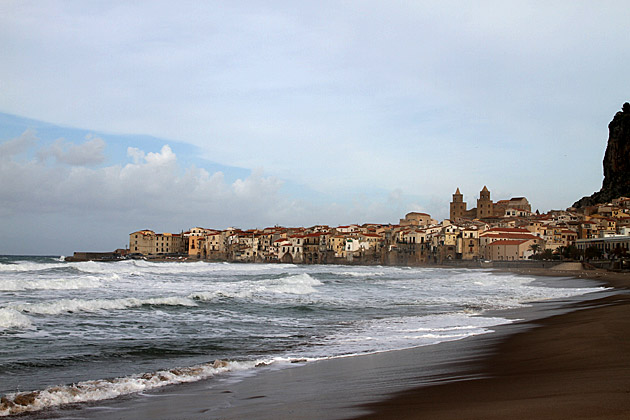 Cefalù numbers just 13,000, but its population balloons in the summer. The town is one of Sicily's finest beach resorts and attracts sunbathers from all over Italy and Europe. From what we've heard, it's unbearable when crowded. And although we found the streets empty in December, the emphasis on tourism was abundantly clear. €3 cappuccinos and stores hawking magnets and postcards to phantoms.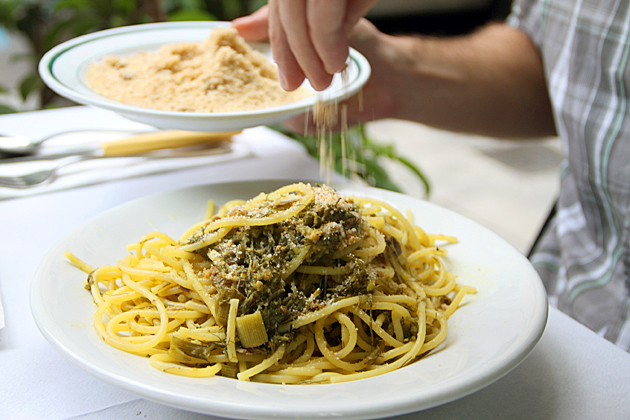 Reading that one of Palermo's favorite dishes is pasta con le sarde, spaghetti with sardines and fennel, didn't exactly set my stomach on fire with unquenchable desire. But after seeing plate after plate being ordered at Ristorante Amato, near the Teatro Massimo, I figured there must be something to it. So I hopped on the bandwagon and ordered my first ever pasta/sardine/fennel dish. And it won't be my last.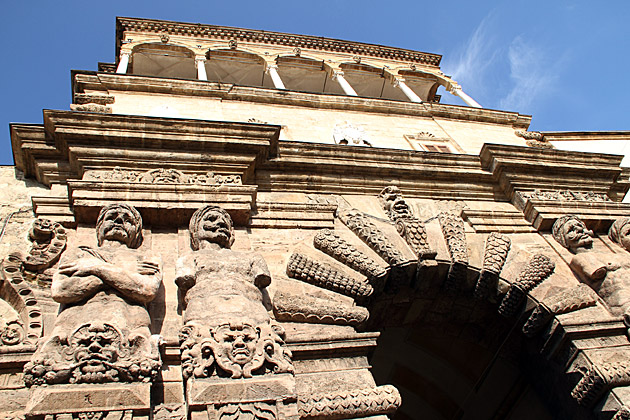 Only in a city as ancient as Palermo could a construction known as the "New Gate" date from 1583. Found adjacent to the Norman Palace, the Porta Nuova is still the main entrance to the city center from the west.