For 91 Days
we lived in Palermo. The capital of Sicily is as famous for its cuisine as its dark ties to the Italian underworld. But food and the Mafia hardly begin to describe this incredible city, which is Italy's fifth-largest. We had three months to explore the culture, history, people, churches and museums of Palermo, and could have used a few more. Start reading from
the beginning
of our journey, or skip to
the end
. Visit the
comprehensive index
of everything we wrote about, or just check out a few posts, selected at random, below: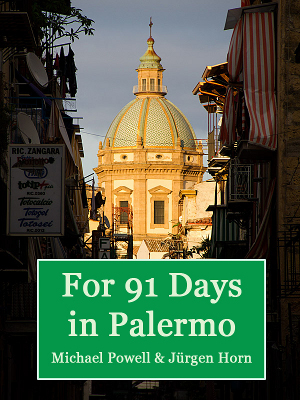 We've collected three months of our experiences in Sicily's capital into an E-book, which you can download directly or buy on Amazon for your e-reader. Get over two hundred full-color images, and all our articles from Palermo and Sicily in an easy-to-carry format. With a comprehensive index arranged by category and date, the e-book is easy to navigate, and filled with beautiful photos, amusing anecdotes, and detailed, well-researched descriptions of this Mediterranean city's incredible food, culture and history.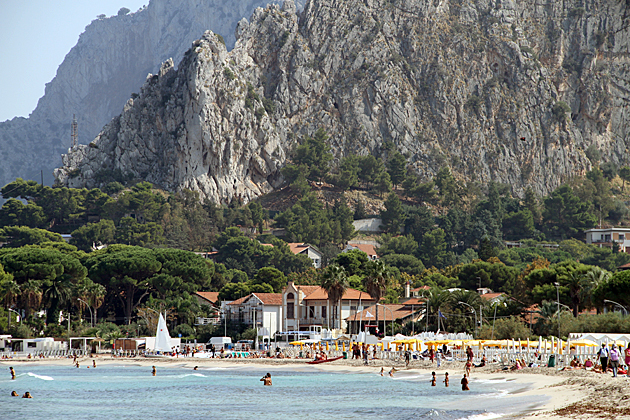 Trapped between Monte Pelligrino and Monte Gallo, Mondello was a fishing village for most of its existence, until its white beach and turquoise water were discovered by the leisure classes of Palermo. Nowadays, it's almost purely a resort town, and highly congested during summer. When we visited on the last day of September, though, there weren't too many other people and the water was still warm enough for swimming.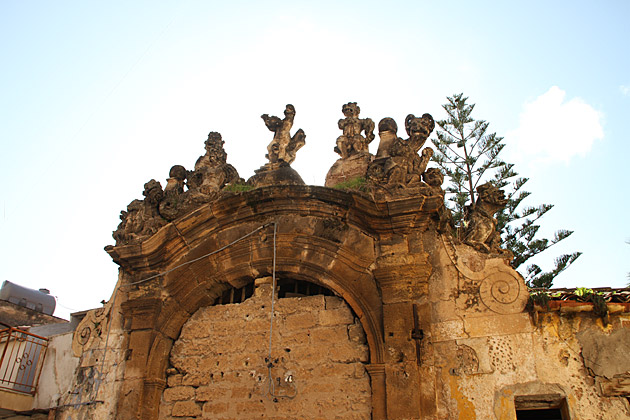 Without a doubt, the top touristic sight in the town of Bagheria is Villa Palagonia. A architectural masterpiece and ode to eccentricity, this building is most famous for its flock of "monsters": an army of gargoyles who adorn the garden walls.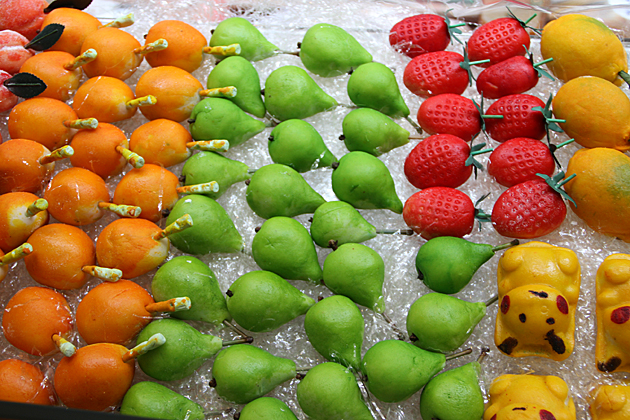 The beginning of November has traditionally been a time for the dead in Italy. A mix of somber religious reflection, modern costume parties and bittersweet remembrances of deceased family members, the Italian celebrations have roots which stretch back centuries, but which have also been affected by outside influence, particularly American.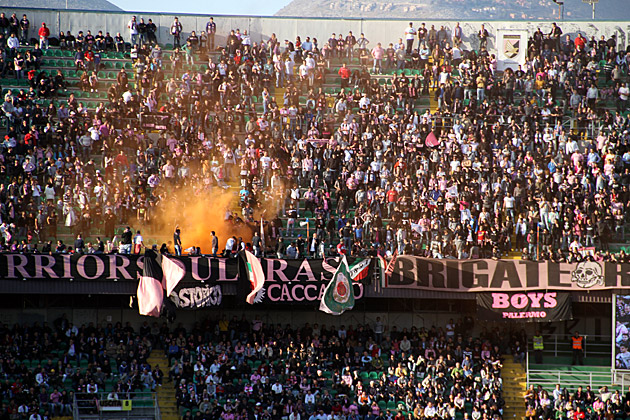 Palermo's football team plays in the top flight of one of the world's best leagues, Italy's Serie A. In the last few years, U.S. Città di Palermo has become one of the more feared sides in the country. This season, they had won all five games at home, in the Stadio Renzo Barbera. We went to a Sunday afternoon match against Fiorentina to see if they could continue the streak.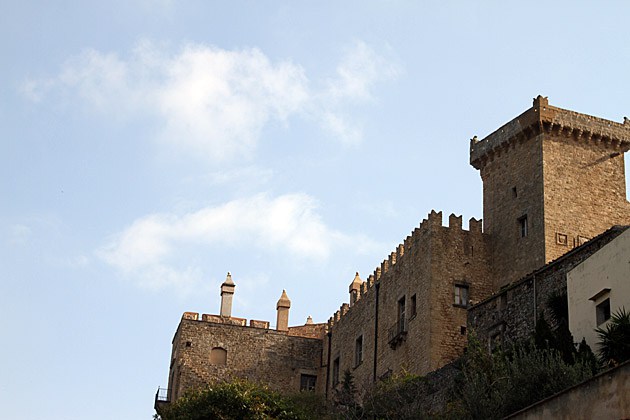 Set in the mountains just ten miles east of Palermo, the town of Carini enjoys a privileged view towards the sea. With a population of only 35,000 and a world-famous castle as its main attraction, it sounded like a nice, easy escape from city life, and we chose a Wednesday morning to explore it.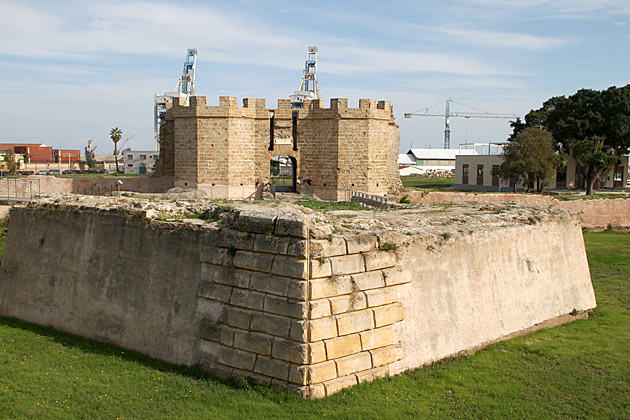 The Castello a Mare doesn't look like much from the bike path; just a collection of ruins. But once inside the gate, the scale of the former castle is striking. The date of its construction is unknown, but estimated to be around 1150. For 750 years, it was one of Palermo's most important lines of defense against pirates and invaders. And during the Spanish rule of Sicily, it served as the seat of the Holy Inquisition.