For 91 Days
we lived in Palermo. The capital of Sicily is as famous for its cuisine as its dark ties to the Italian underworld. But food and the Mafia hardly begin to describe this incredible city, which is Italy's fifth-largest. We had three months to explore the culture, history, people, churches and museums of Palermo, and could have used a few more. Start reading from
the beginning
of our journey, or skip to
the end
. Visit the
comprehensive index
of everything we wrote about, or just check out a few posts, selected at random, below: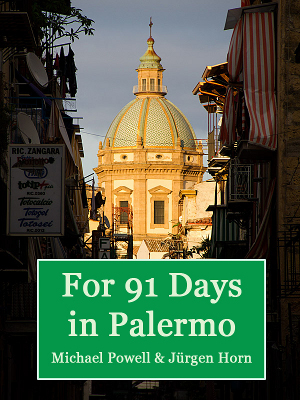 We've collected three months of our experiences in Sicily's capital into an E-book, which you can download directly or buy on Amazon for your e-reader. Get over two hundred full-color images, and all our articles from Palermo and Sicily in an easy-to-carry format. With a comprehensive index arranged by category and date, the e-book is easy to navigate, and filled with beautiful photos, amusing anecdotes, and detailed, well-researched descriptions of this Mediterranean city's incredible food, culture and history.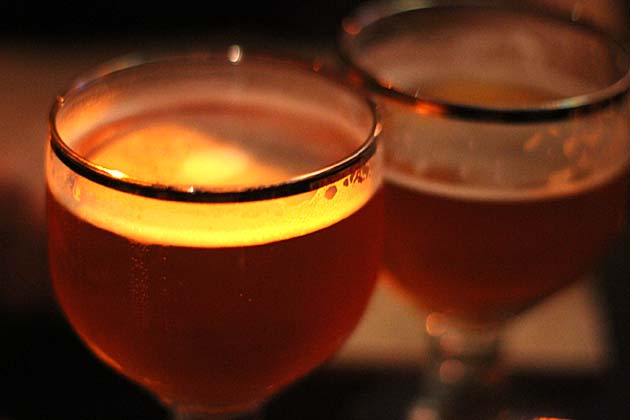 I would say it was a pretty successful night. We had discovered Mikalsa, a cool bar within walking distance of our apartment, and heard an incredible concert by Renzo Rubino, a local artist trying to make it big. Plus, we became instant addicts of Mikalsa's home-brewed beer called Panormus, in honor of Palermo's original Greek name.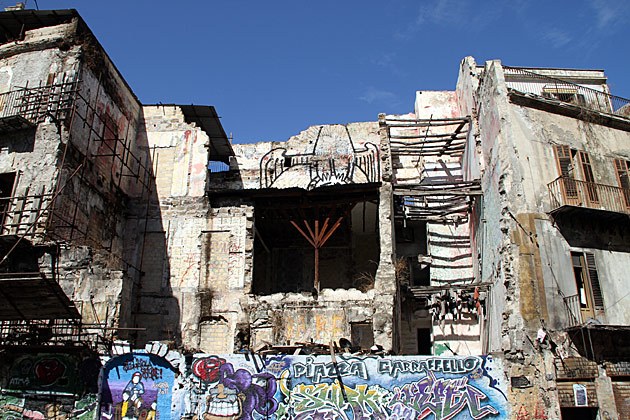 Palermo is the kind of loud, in-your-face city about which it doesn't take long to form strong first impressions. The beauty, noise, trash, history and lively street life don't hide themselves, and I suspect that our initial feelings about the city will not change a lot over the course of the next couple months.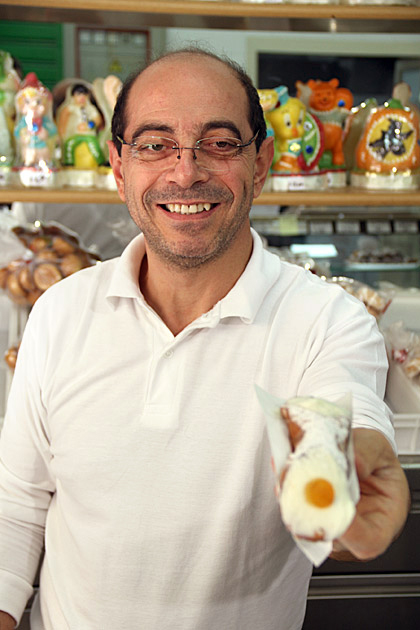 One of our Palermitano readers recently told us that although the most famous nickname for the city is la Felice ("The Happy One"), Palermo is more well known around Sicily as la Licca ("The Glutton"). I think both apply. As I munch down yet another cannolo, I am both happy and gluttonous. Yes, I know I've got cream smeared across my face and cookie flakes on my shirt. So what? BURP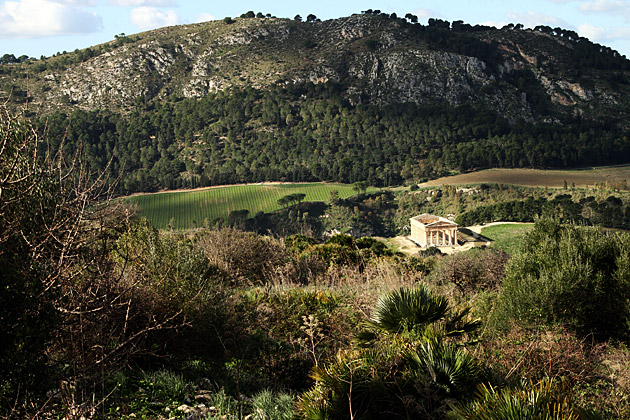 Segesta was founded high upon Mount Barbaro by the Elymian people, one of three Bronze Age cultures that flourished in Sicily before the arrival of overseas powers. Eventually, though, the foreigners came knocking and, after a doomed alliance with Carthage, Segesta attached its fortunes to Athens. The Romans and Arabs also took possession of Segesta, but the city was abandoned completely at some point during the Middle Ages. This desertion allowed Segesta's ruins to survive relatively untouched, shielded from the destructive march of history.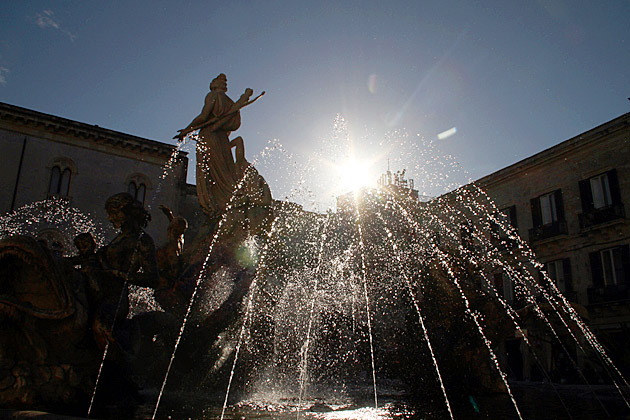 Once upon a time, Syracuse was the most mightiest city-state in the world. Ruled by famous tyrants like Dionysius the Elder, and home to Archimedes, one of history's greatest thinkers, the power of Syracuse extended far beyond the Greek Empire, to which it belonged. The city's influence waned only during the Arab occupation of Sicily, when the capital was moved to Palermo.
Before we moved to Sicily for 91 days, I didn't know that there was actually a town called Corleone. I had assumed that the name was invented by Mario Puzo, who wrote The Godfather. So I felt a thrill upon discovering that the town actually does exist, just an hour from Palermo, and that it indeed has a past strongly identified with the Mafia. It was just a matter of time before we visited. My name is Michael, after all.