For 91 Days
we lived in Palermo. The capital of Sicily is as famous for its cuisine as its dark ties to the Italian underworld. But food and the Mafia hardly begin to describe this incredible city, which is Italy's fifth-largest. We had three months to explore the culture, history, people, churches and museums of Palermo, and could have used a few more. Start reading from
the beginning
of our journey, or skip to
the end
. Visit the
comprehensive index
of everything we wrote about, or just check out a few posts, selected at random, below:
mike_frontpage(); ?>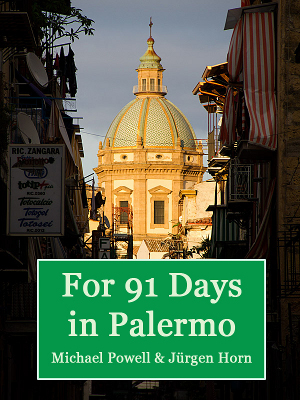 We've collected three months of our experiences in Sicily's capital into an E-book, which you can download directly or buy on Amazon for your e-reader. Get over two hundred full-color images, and all our articles from Palermo and Sicily in an easy-to-carry format. With a comprehensive index arranged by category and date, the e-book is easy to navigate, and filled with beautiful photos, amusing anecdotes, and detailed, well-researched descriptions of this Mediterranean city's incredible food, culture and history.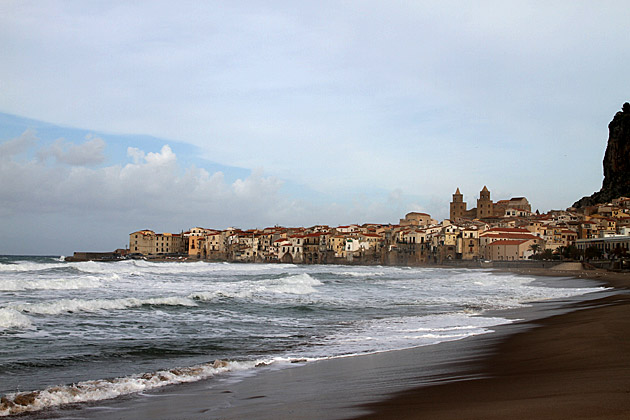 Cefalù numbers just 13,000, but its population balloons in the summer. The town is one of Sicily's finest beach resorts and attracts sunbathers from all over Italy and Europe. From what we've heard, it's unbearable when crowded. And although we found the streets empty in December, the emphasis on tourism was abundantly clear. €3 cappuccinos and stores hawking magnets and postcards to phantoms.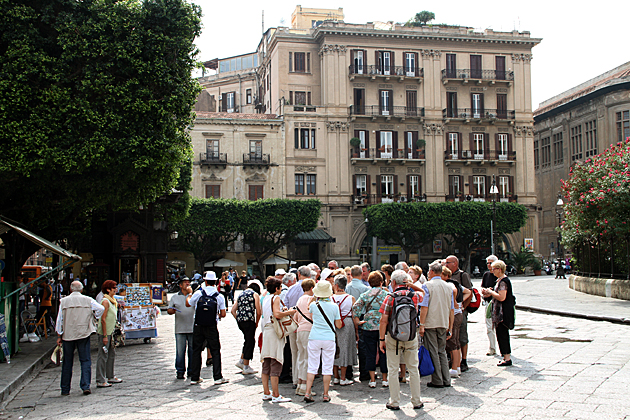 Almost every day, it seems like another massive cruise ship docks at Palermo's port, and thousands of tourists pour out like molten lava. With only a few hours to see everything Palermo has to offer, they hop on the big double-decker sightseeing buses which cruise around the historic center. Maybe they'll have a chance to visit the Norman Palace or the Catacombs but, after a couple hours, it's right back onto the ship. I wonder how many of them are captivated by the city's charm, and promise themselves to return.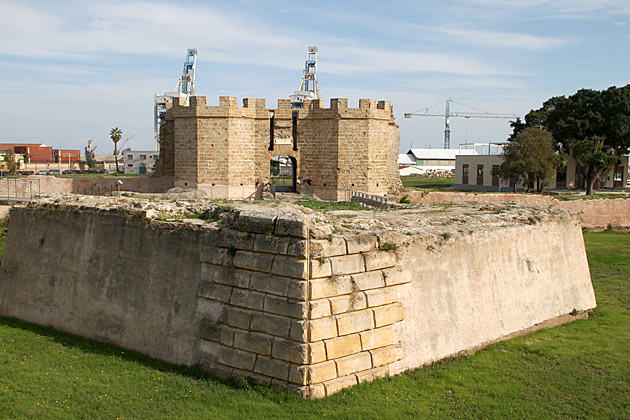 The Castello a Mare doesn't look like much from the bike path; just a collection of ruins. But once inside the gate, the scale of the former castle is striking. The date of its construction is unknown, but estimated to be around 1150. For 750 years, it was one of Palermo's most important lines of defense against pirates and invaders. And during the Spanish rule of Sicily, it served as the seat of the Holy Inquisition.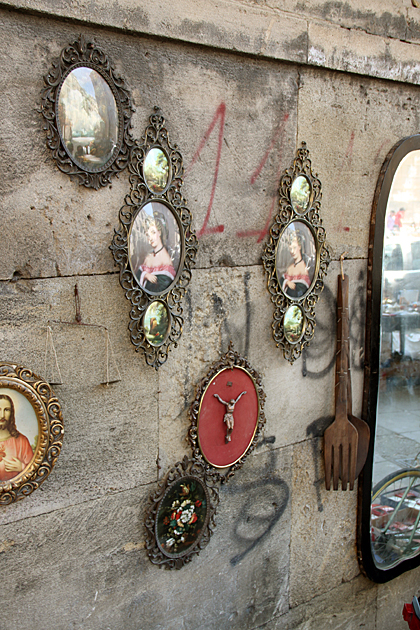 Separating Northern Africa and Europe, and providing passage between the Orient and the West, the Mediterranean Sea has always been one of human history's focal points. Sicily is set in the middle of the sea and, as you might expect, its capital city has seen a fair share of drama throughout the centuries.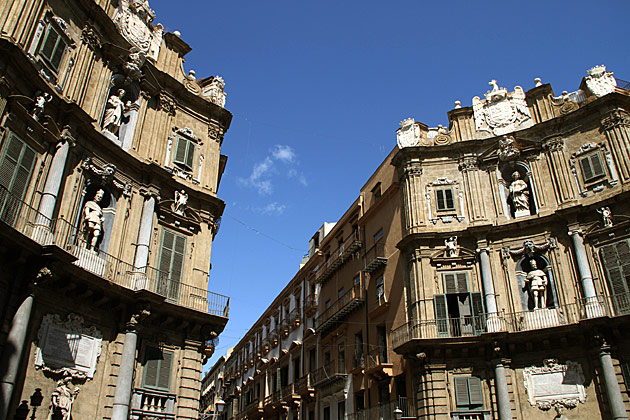 The uneven, twisting alleyways which dominate the ancient center of Palermo are charming, but a navigational nightmare. Funny, then, that the dead center of the historic district is an impeccably laid-out intersection, and one of Europe's earliest examples of urban planning.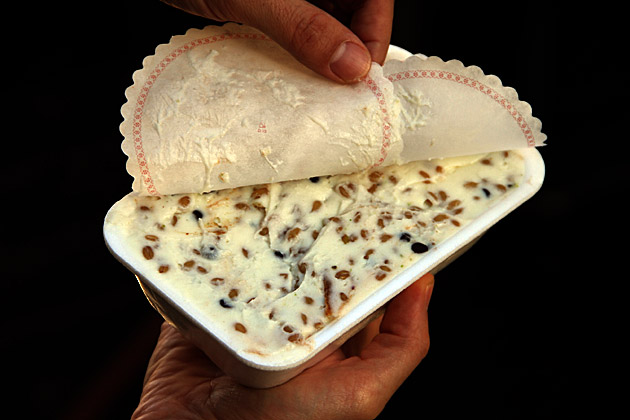 Saint Lucy was a 4th century Sicilian martyr, born and executed in Syracuse. She's thought to be responsible for ending a famine 1582, and Sicilians honor her feast day on December 13th by abstaining from bread.