For 91 Days
we lived in Palermo. The capital of Sicily is as famous for its cuisine as its dark ties to the Italian underworld. But food and the Mafia hardly begin to describe this incredible city, which is Italy's fifth-largest. We had three months to explore the culture, history, people, churches and museums of Palermo, and could have used a few more. Start reading from
the beginning
of our journey, or skip to
the end
. Visit the
comprehensive index
of everything we wrote about, or just check out a few posts, selected at random, below: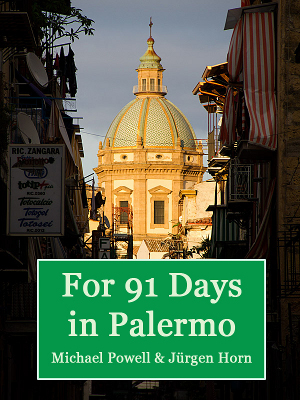 We've collected three months of our experiences in Sicily's capital into an E-book, which you can download directly or buy on Amazon for your e-reader. Get over two hundred full-color images, and all our articles from Palermo and Sicily in an easy-to-carry format. With a comprehensive index arranged by category and date, the e-book is easy to navigate, and filled with beautiful photos, amusing anecdotes, and detailed, well-researched descriptions of this Mediterranean city's incredible food, culture and history.
Apparently, cilantro isn't an herb much used in Sicilian cooking. The stand in the Vucciria Market had piles of basil, sage and oregano, but the seller had never heard of cilantro. Still, he was determined to help me out, and asked if I would recognize it by sight. "I think so, probably". Producing herb after herb from the back of his store, he held out branches for me to sniff and inspect.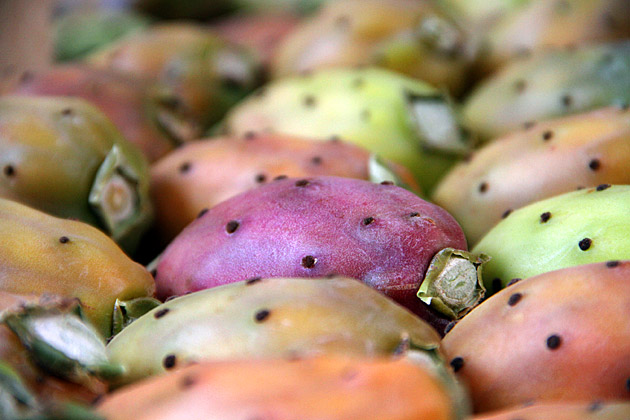 One of the stranger fruits we've encountered in Palermo has been the cactus pear, which is sold at just about every market stand in the city. Fico d'India is native to Sicily, despite its name, and a popular snack with Palermitani. We had to try it.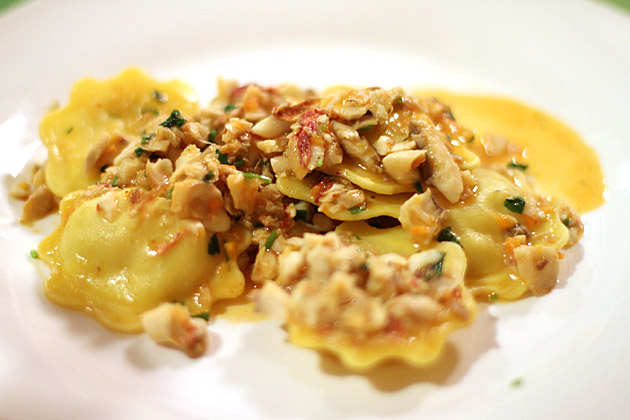 Cozy and familiar, with great prices and a friendly waitstaff, Il Vicolo is a lovely little seafood restaurant in the southwest corner of the Albergheria. Don't let the neighborhood's relative grime keep you away.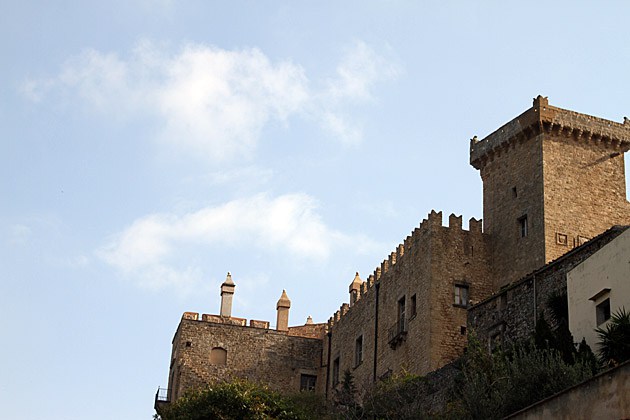 Set in the mountains just ten miles east of Palermo, the town of Carini enjoys a privileged view towards the sea. With a population of only 35,000 and a world-famous castle as its main attraction, it sounded like a nice, easy escape from city life, and we chose a Wednesday morning to explore it.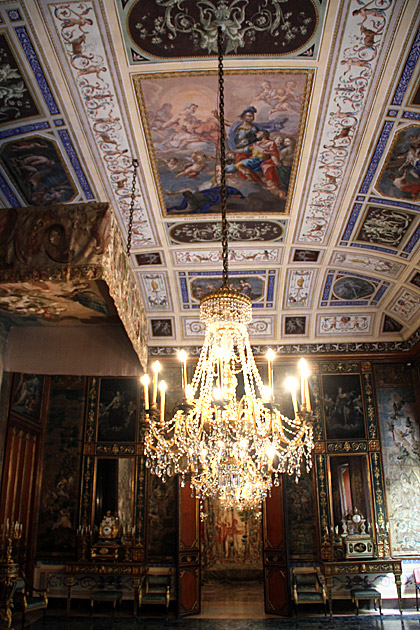 A sense of faded grandeur permeates Palermo. The stately old palaces which occupy nearly every corner are usually shuttered up, damaged beyond repair, or have been converted for use as art galleries. The Palermitano aristocracy must surely have resided in splendor, but they've long since left the scene, removing all trace of their easy wealth. Today, in this chaotic and messy city, it's almost impossible to imagine what life must have been like for them.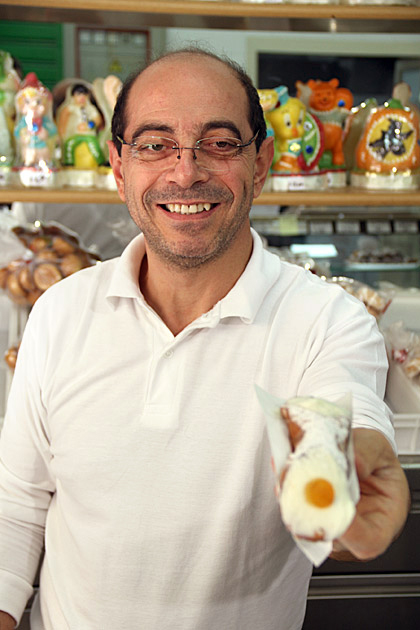 One of our Palermitano readers recently told us that although the most famous nickname for the city is la Felice ("The Happy One"), Palermo is more well known around Sicily as la Licca ("The Glutton"). I think both apply. As I munch down yet another cannolo, I am both happy and gluttonous. Yes, I know I've got cream smeared across my face and cookie flakes on my shirt. So what? BURP