Fill 'Er Up at the Wine Station
Our Published Palermo Travel Book Here
This might be common throughout Italy, but Palermo is the first time we've encountered a store that sells wine by the liter, as though it were gas. Pumped from a tank, through a nozzle into a large plastic container, with a ticker racking up the price, really as though it were gas. It's even about the same price.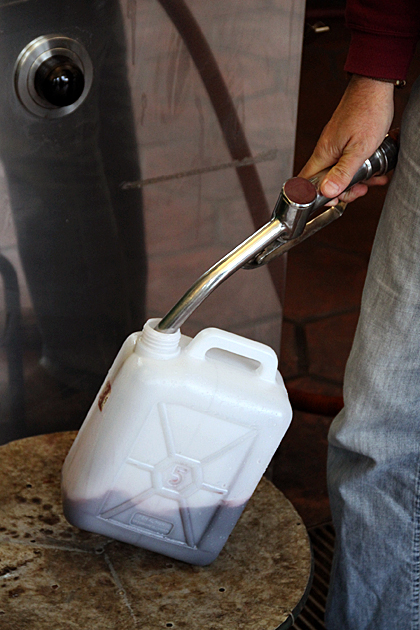 As soon as I saw the metallic tank spurting out wine — or rather, as soon as my mind could wrap itself around what I was looking at, Vino & Co. became my favorite shop in the world. Red wine is a bit more expensive than white or rosé, but five liters (nearly seven bottles) still only runs about €7. It's table wine that will never win any awards, or be praised as "smokey and full, with undercurrents of cinnamon and raspberry" by a bespectacled gentleman connoisseur. But it's drinkable.
My guilt about drinking wine falls into two categories. (1) Spending so much money on such an unnecessary pleasure, and (b) spending so much time stumbling about buzzed. Vino & Co. takes care of Concern #1, but might exacerbate #2.
So is this strictly a Sicilian thing? Or do these wonderful shops exist all over Italy?
–Buy Wines From Argentina Here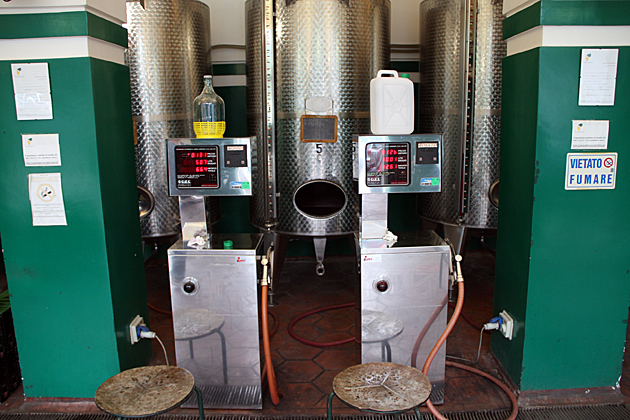 google_ad_client = "ca-pub-1580149437633664";
/* Palermo Under Post */
google_ad_slot = "6430575131";
google_ad_width = 336;
google_ad_height = 280;
//–>