Monte Pellegrino and the Sanctuary of Santa Rosalia
Palermo is bounded to the north by Monte Pellegrino, a rock jutting into the Mediterranean which Goethe described as "the most beautiful promontory in the world". Near the mountain's summit is the Santuario di Santa Rosalia, one of Palermo's many patron saints. The mountain park and the sanctuary can be easily visited in a few hours, and make a great escape from the noise and traffic of the city.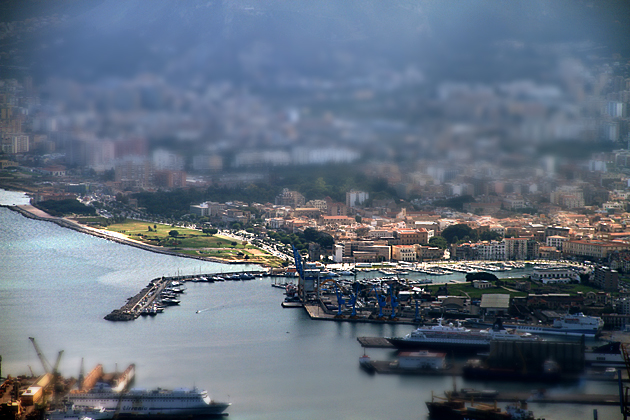 We were let off the bus at the entrance to the grotto sanctuary of Sta. Rosalia. She was a 12th century noblewoman who eschewed the luxuries of privileged life in order to become a hermit. After finding a suitable cave dwelling, she lived alone dedicated to worshiping the glory of God, and died unknown. Her name wouldn't become legend until 1624, 450 years after her death, when the plague threatened to wipe out Palermo. She appeared in spirit form to a few villagers, revealed the location of her bones, and suggested that these be paraded about town. Orders were followed, Sta. Rosalia was venerated, and Palermo was spared. She's been worshiped devoutly ever since.
It's funny that a woman who had retreated from society, later demanded to be feted about Palermo before she would deign to rescue the townspeople. "More confetti! Yes, worship my bones! Dance for your salvation, peasants, dance for your new saint!"
Her grotto is lovely, and a site of intense religious devotion. During our visit, there were at least two candle-lighting adherents for every camera-clicking tourist. Carved into the cave with her image bathed in blue light at the back, the grotto marries natural beauty to faith. An odd collection of sliver plates adorns one wall, each decorated with a different body part; torsos, ears, legs, hearts, lungs, noses, etc. They're used to ask the saint for help with specific bodily ailments.
After emerging from the grotto, we set off to explore the rest of the mountain. Climbing up a path called the Sentiero al Semaforo, which was just to the left of the Sanctuary but strangely difficult to find, we emerged at Pellegrino's summit and enjoyed a marvelous view of the city below us. From this height (606 meters), Palermo looks deceptively tranquil.
We walked slowly down the mountain through a quiet forest area, and arrived at a car park where people were eating lunch and admiring the sea. A large statue of Santa Rosalia was here, arms outstretched as though to protect mariners.
It was a great day outdoors, which only required a few hours of our time. Bus #810 leaves semi-frequently from Piazza Politeama (check the AMAT website for exact times) and will bring you up to the statue in about 30 minutes. Both the sanctuary and the view over Palermo are definitely worth the effort.
Location of the Santuario di Santa Rosalia on our Palermo Map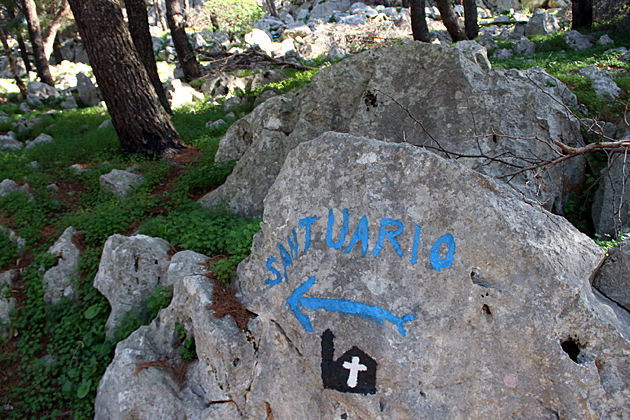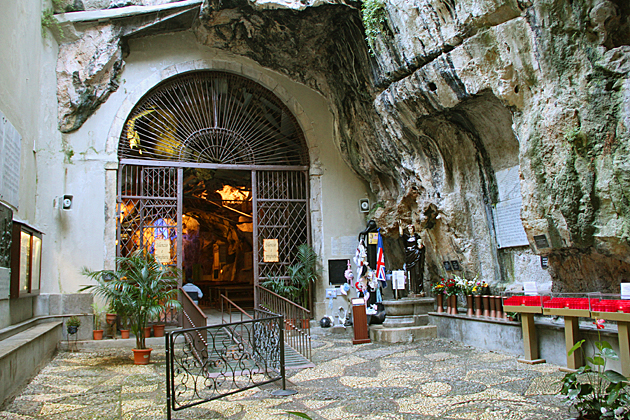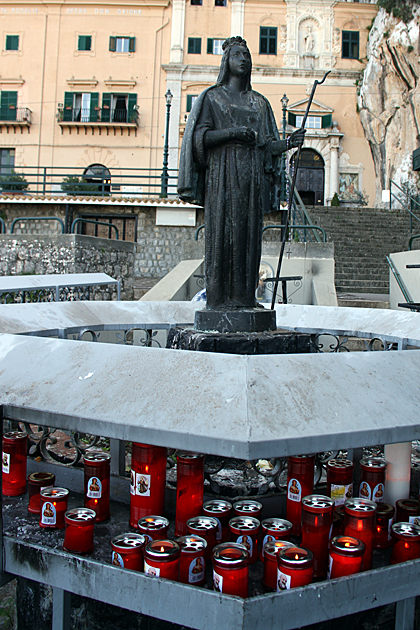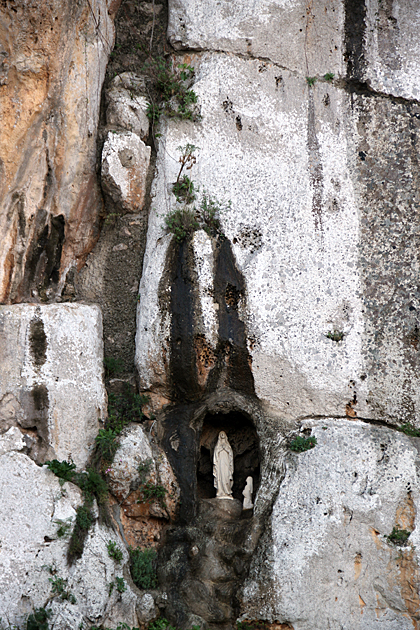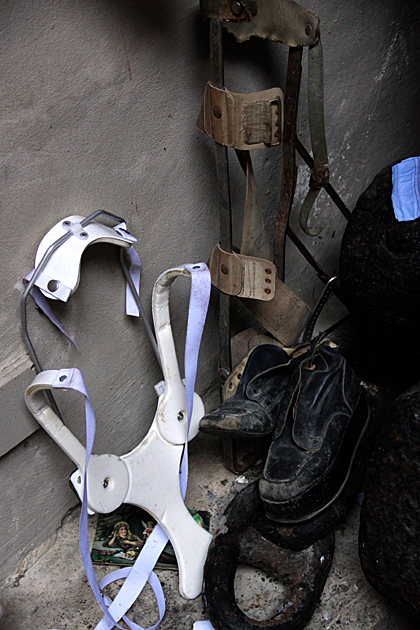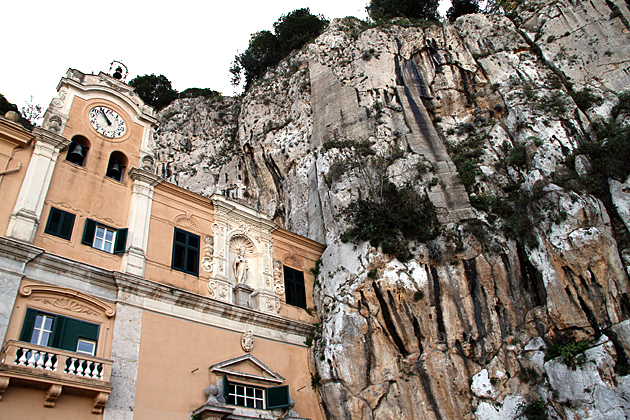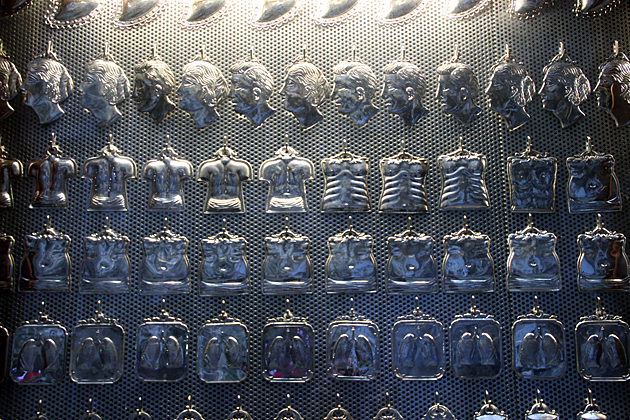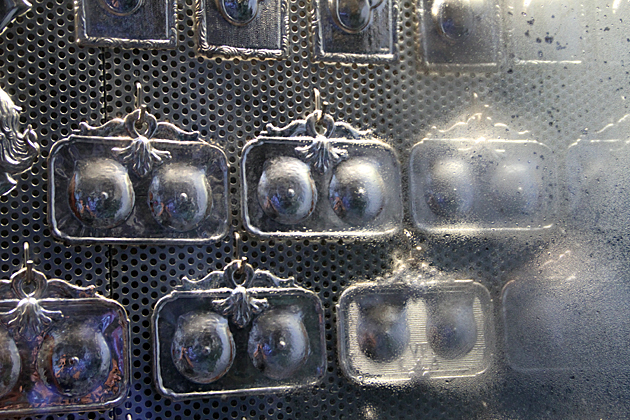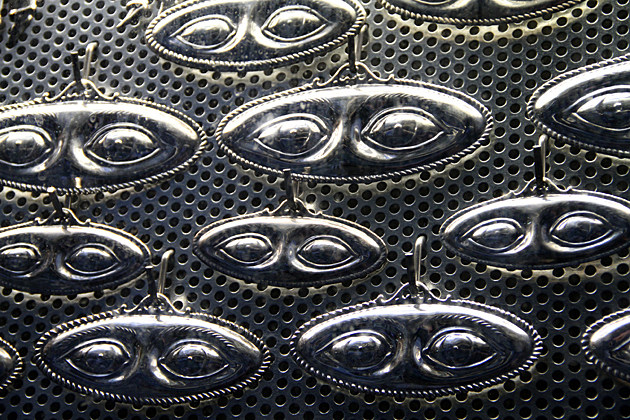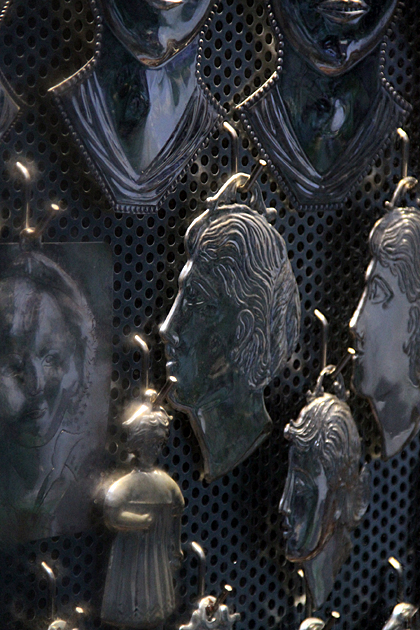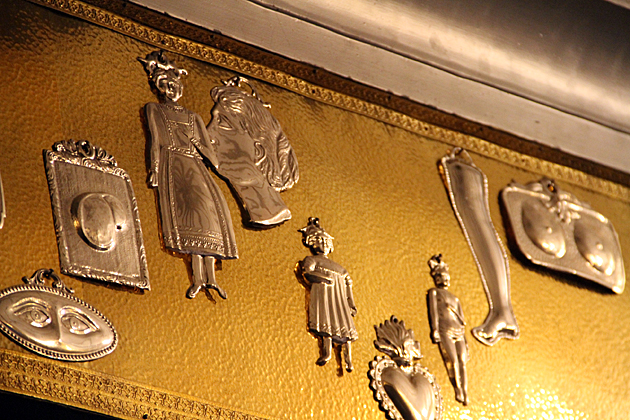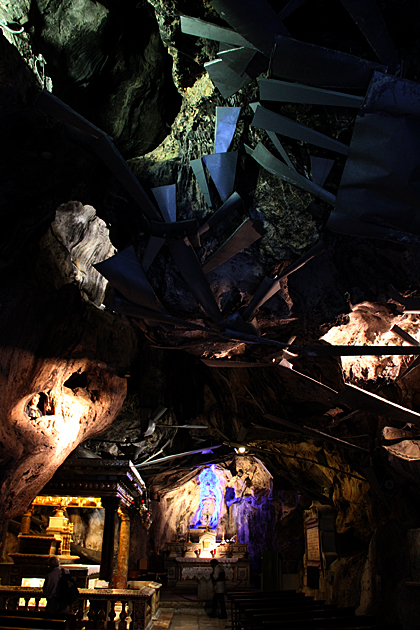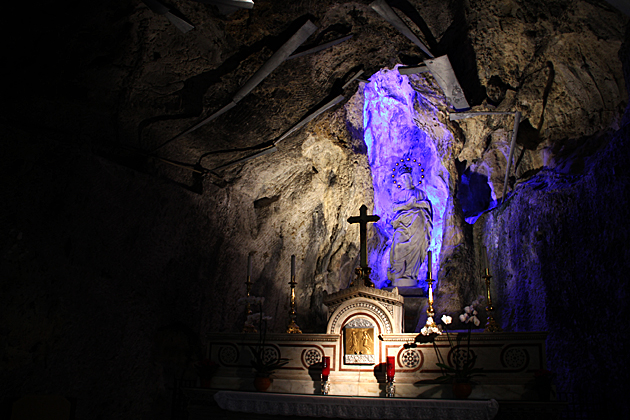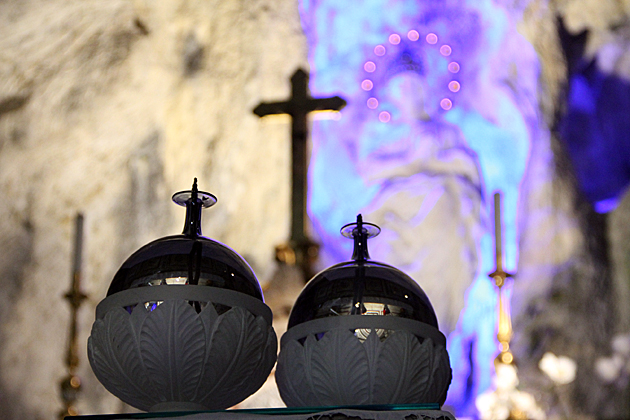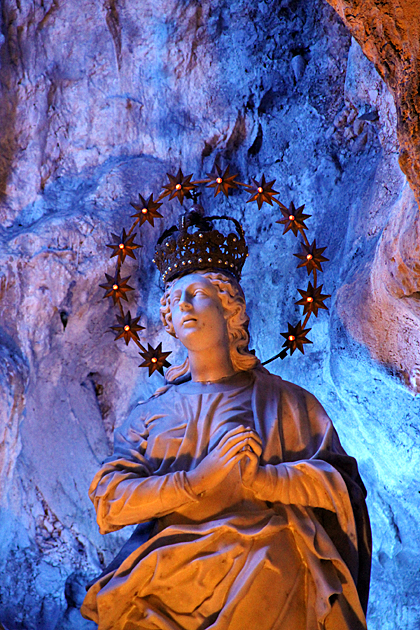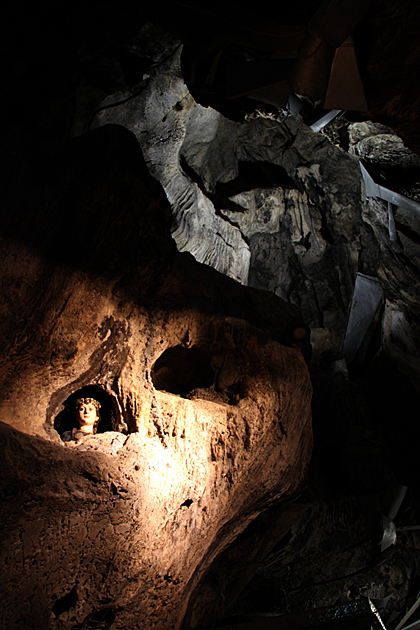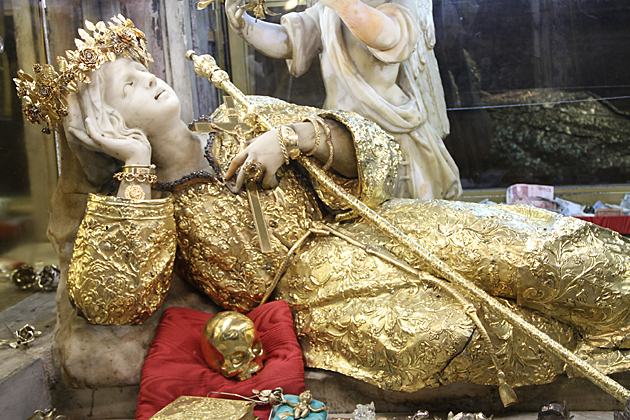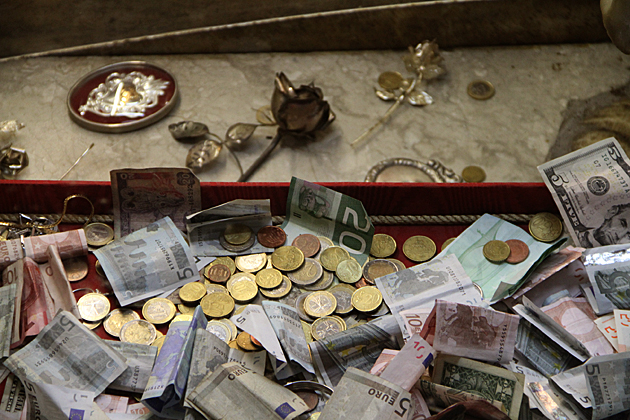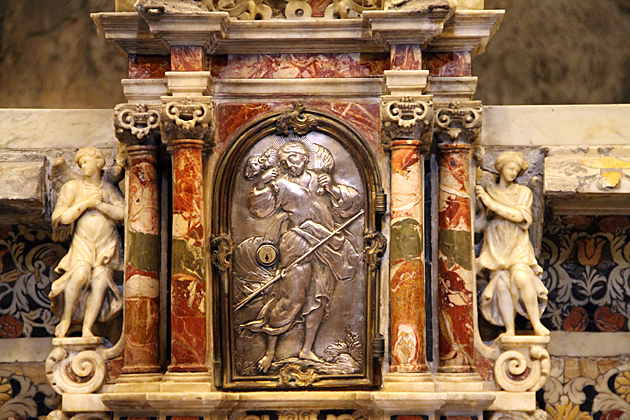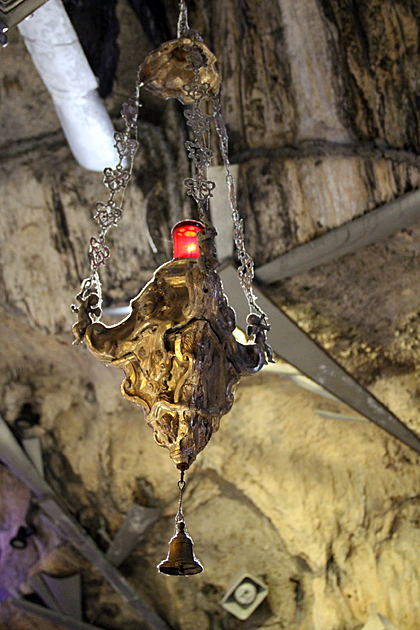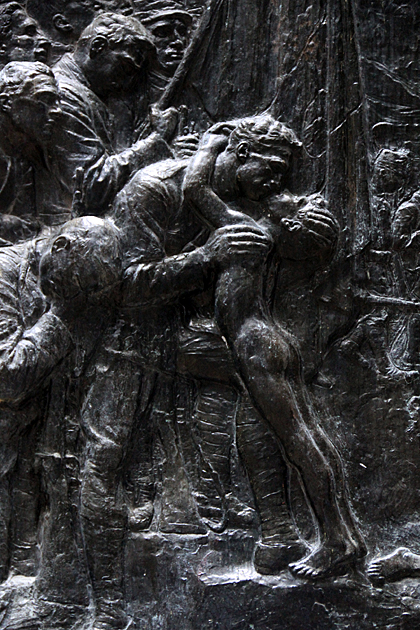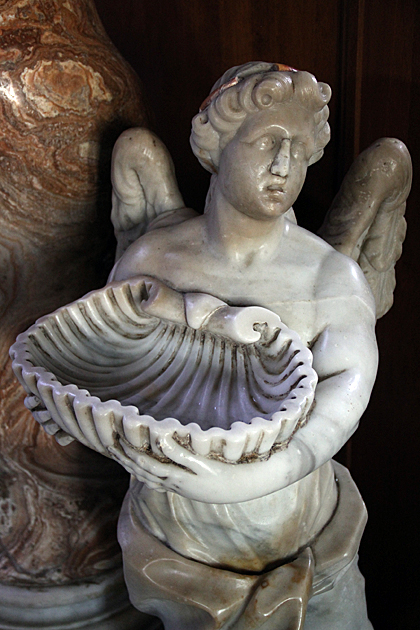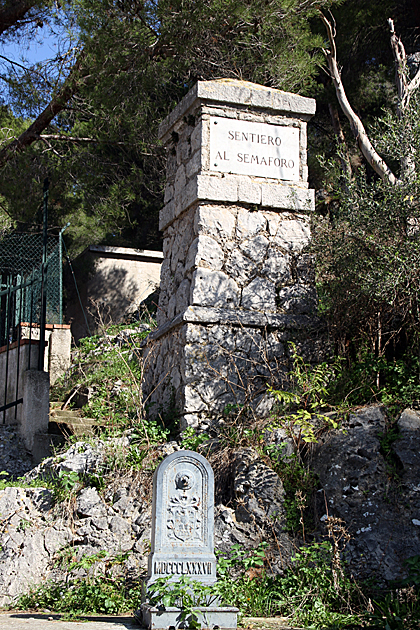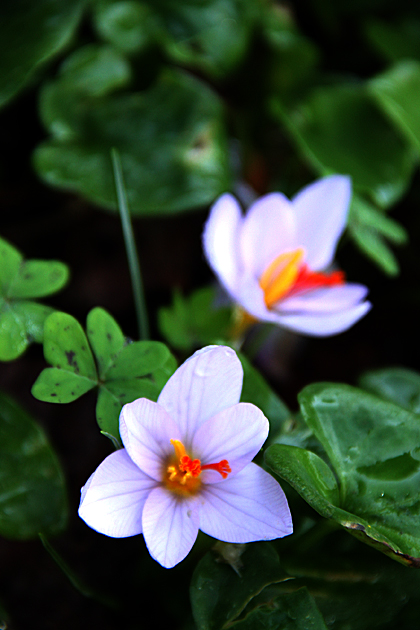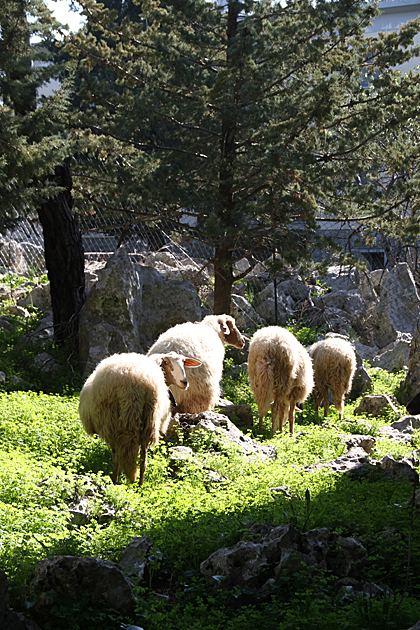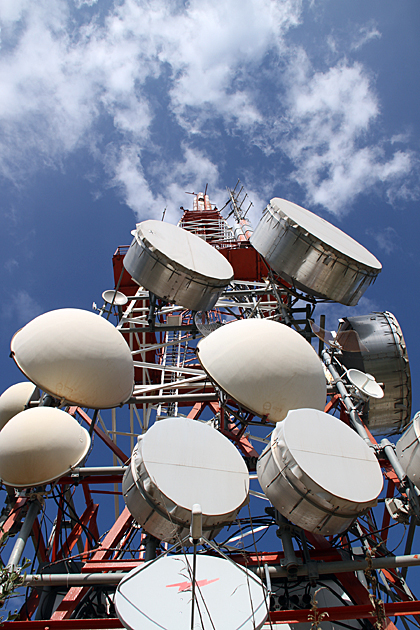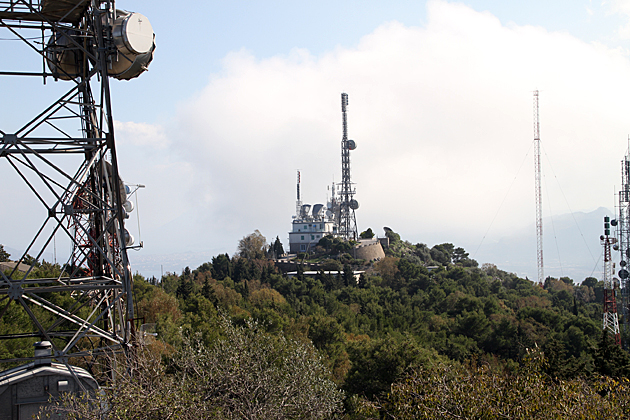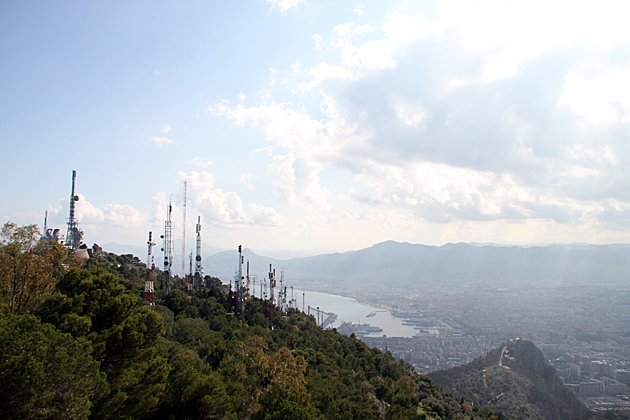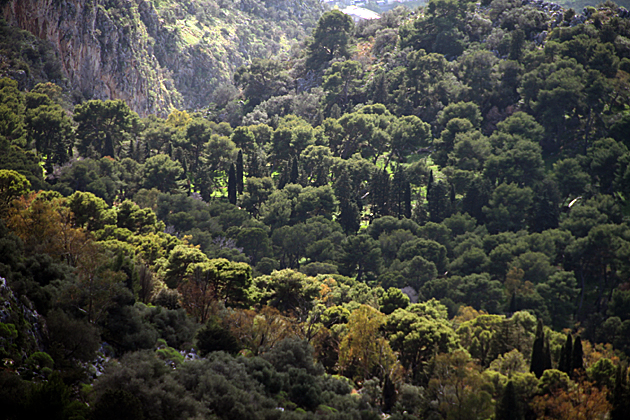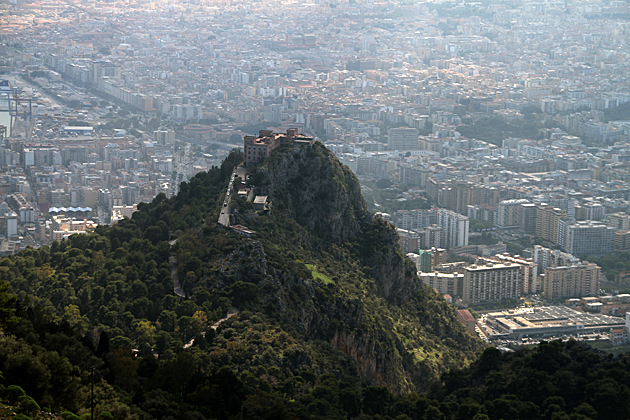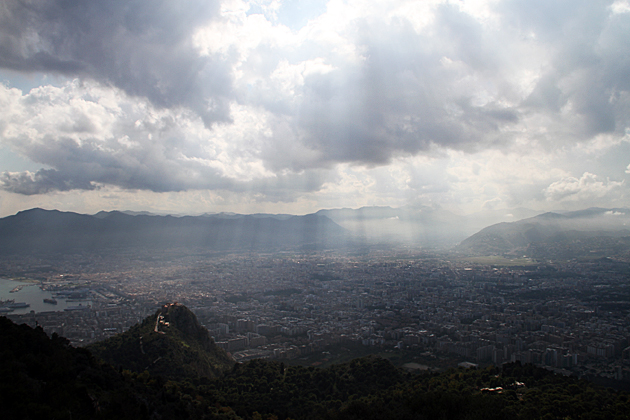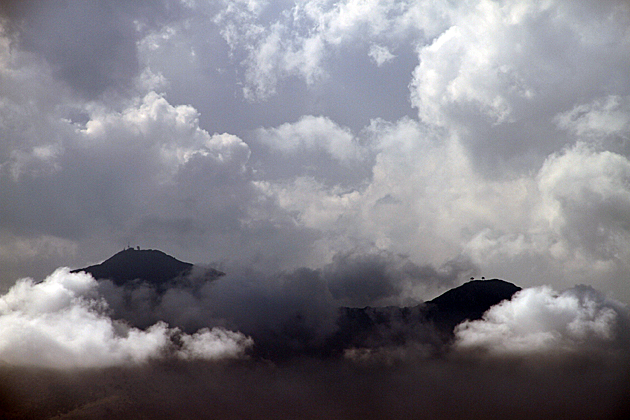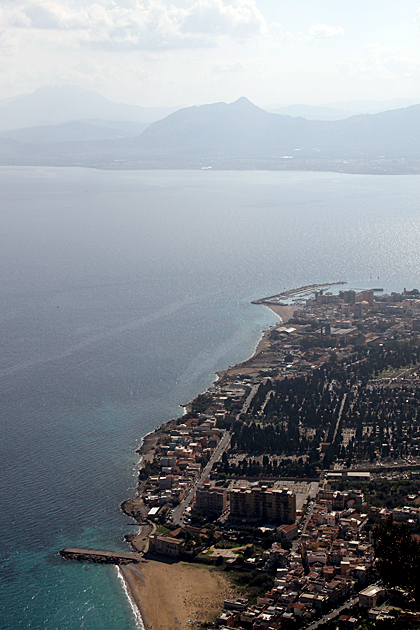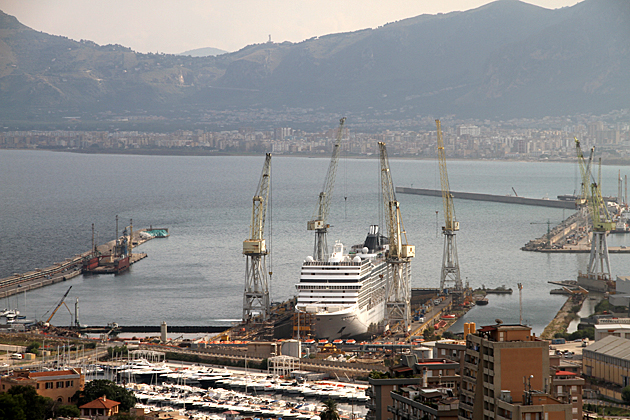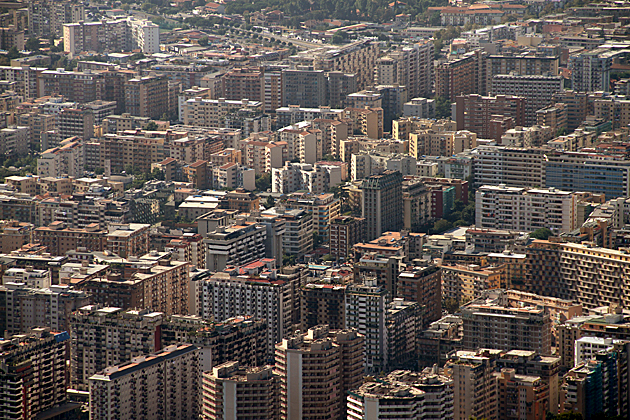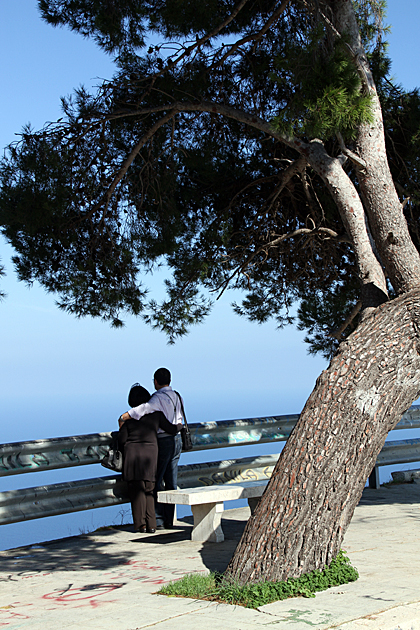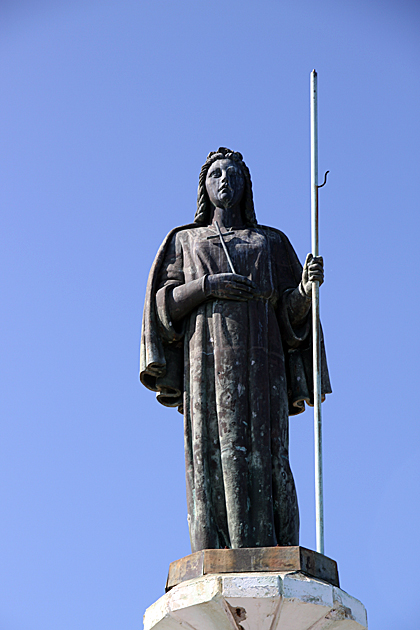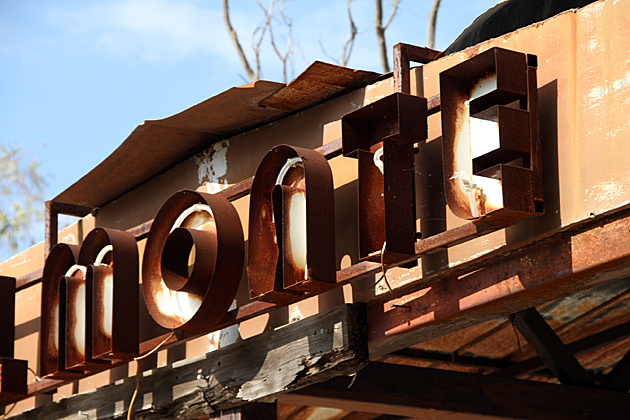 google_ad_client = "pub-1580149437633664";
/* 300×250, created 10/23/11 */
google_ad_slot = "0471143713";
google_ad_width = 300;
google_ad_height = 250;
//–>