On any visit to Palermo, a day trip to the town of Monreale is essential for a few reasons. Its magnificent cathedral is one of the world's finest and best-preserved examples of Norman architecture. And the view obtained over Palermo's valley is incredible. Just a handful of miles from the city, Monreale couldn't be easier to reach and would be worth the journey just for a walk through its picturesque, sleepy mountain streets.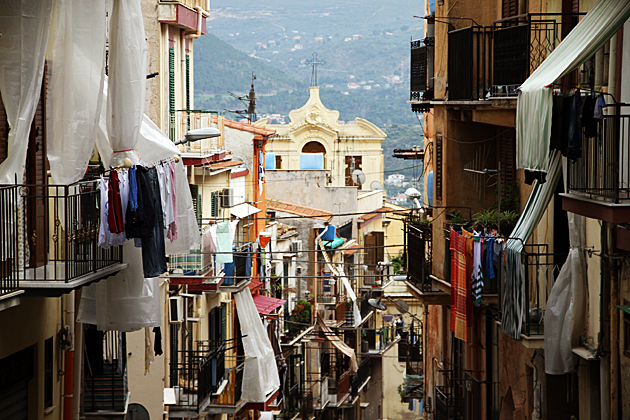 Buses leave frequently for Monreale from the Piazza Independencia, and climb southeast up a curvy mountain pass that affords wonderful views over the Golden Shell (Conca d'Oro), as Palermo's fertile valley is known. We took the trip on a sunny Thursday afternoon, and after a half hour were deposited in front of the town's cathedral, or duomo, which we immediately visited (and have dedicated an entire article to).
Monreale was originally an Arab village which gained prominence after being chosen by the Palermo's Norman kings as their hunting grounds. Today, the town is home to around 30,000 people and larger than it first appears. Monreale curves around Monte Caputo, and from afar its depth is hidden from view. Though there were plenty of tourists in and around the cathedral, other streets were blessedly empty. Kids playing ball in alleys and old women shouting at each other from their balconies, but few other foreigners, and none of the stressful gridlock of Palermo's clogged sidewalks.
– Car Rental for your Sicily Road Trip