Palermo's Gallería d'Arte Moderna
We had been in Palermo for over two months by the time we finally got around to visiting its Gallery of Modern Art. I don't know what kept us; perhaps the over-abundance of things to do in the city, perhaps a personal aversion to modern art. But upon finally visiting the collection, we were blown away. This was the best museum we visited in Palermo.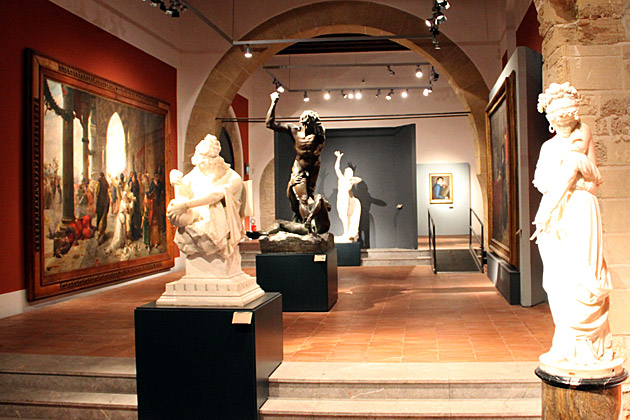 The Gallería d'Arte Moderna does everything right. It concentrates on Sicilian works, particularly those of Palermitano artists, and takes visitors on a tour which progresses from the late 1800s to the mid-20th century. And the museum makes perfect use of its beautiful setting. We were almost as captivated by the converted convent, with its courtyard and spacious rooms, as we were by the art.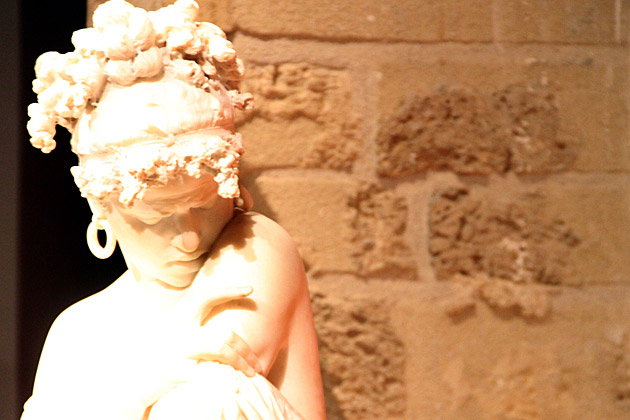 Fourteen rooms are spread across three floors, all organized by a common theme, such as The Long Sunset of Neoclassical Mythology, or The Fortune of the Mediterranean Landscape. There is plenty of information in fluent, error-free English (a minor miracle in Sicily) and the chronological journey is interesting and easy to follow. Sculptures and busts join gorgeous impressionist landscapes and portraiture in constructing an excellent overview of the island's modern artistic history.
The subjects are almost entirely Sicilian, and our appreciation was definitely deepened by the fact we'd already spent so much time here. We were able to recognize the salt fields of Trapani, and the scenes of Palermo's street life. We knew some of the history, so paintings of Garibaldi or the War of the Vespers weren't introducing foreign concepts. But even had we been total Sicilian neophytes, we'd have loved the museum.
Galería d'Arte Moderna – Website