Sfincione at Monreale's Pizzeria Toto
Sicilian cuisine continues to spring wonderful surprises on us. I had been completely unaware of the existence of sfincione, or Sicilian Pizza, until we visited Monreale. And now, I'll never forget it.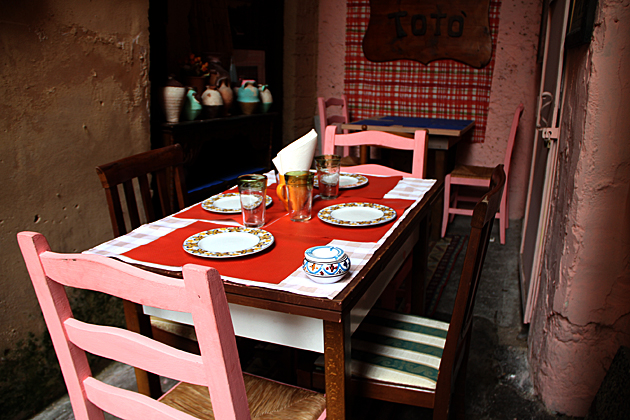 After visiting the town's cathedral and cloister, we had worked up quite an appetite and happened upon Pizzeria Toto, a cute spot tucked into an alleyway. This is one of these great Sicilian places which don't even provide you with a menu. The waiter asked if we wanted cheese. "Sure!" Pizza? "Yeah!" And that's what he brought us.
The cheese selection was excellent, but when he sat down the plate piled high with sfincione, I nearly fell over. Sfincione is pizza, but somehow even better. It has thick, chewy dough baked with anchovies, onions and cheese, and is served in square slices. We rapidly inhaled every bit, and thought about ordering a second round.
Toto was a perfect choice for lunch. The interior is charmingly kitschy, with vintage posters and books, and there's a table outside. If you're looking for an excellent, filling meal while in Monreale, this place fits the bill.