The Church and Oratory of San Domenico
Second in importance only to Palermo's Cathedral, the Chiesa di San Domenico is a church found in the Vucciria neighborhood. Originally constructed between 1458 and 1480, the church sits away from Via Roma at the back of the plaza that shares its name. With its impressive Baroque facade and its sheer size, we couldn't resist taking a peek inside.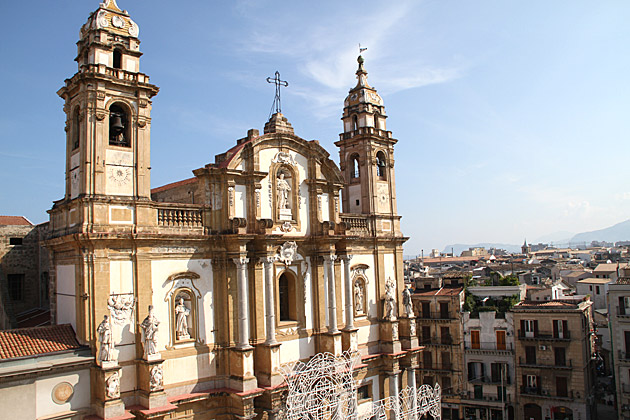 "Cavernous" is the right adjective for the San Domenico. Huge ceilings and sober stone columns mark the interior, which is spacious and unshowy; almost a relief after the Baroque indulgences of the Casa Professa and Santa Caterina. The church is full of the graves of famous Palermitani, some beautifully done, and walking through felt almost like touring a cemetery.
The best part of the church, however, can best be viewed from outside in the plaza. The magnificent Baroque facade is gold and white, with twelve large columns and statues set in niches. The plaza itself could be beautiful, featuring as its centerpiece a towering column with a cloaked figure atop it, but it's found a sad new life as a hectic, honking car park.
Around the corner from the church, you can find the Oratory of San Domenico. Like the other two oratories we've visited in the city, San Lorenzo and Santa Cita, this contains beautiful stucco work by the Palermitano master Giacomo Serpotta. It's not on the same scale as the other two, but is still impressive. Twelve statues of virtues like Justice and Patience, embodied as noblewomen, twelve oil paintings and twelve stucco depictions of biblical scenes are protected by about twelve-hundred playful cherubs.
Location of the Church of San Domenico
Location of the Oratory of San Domenico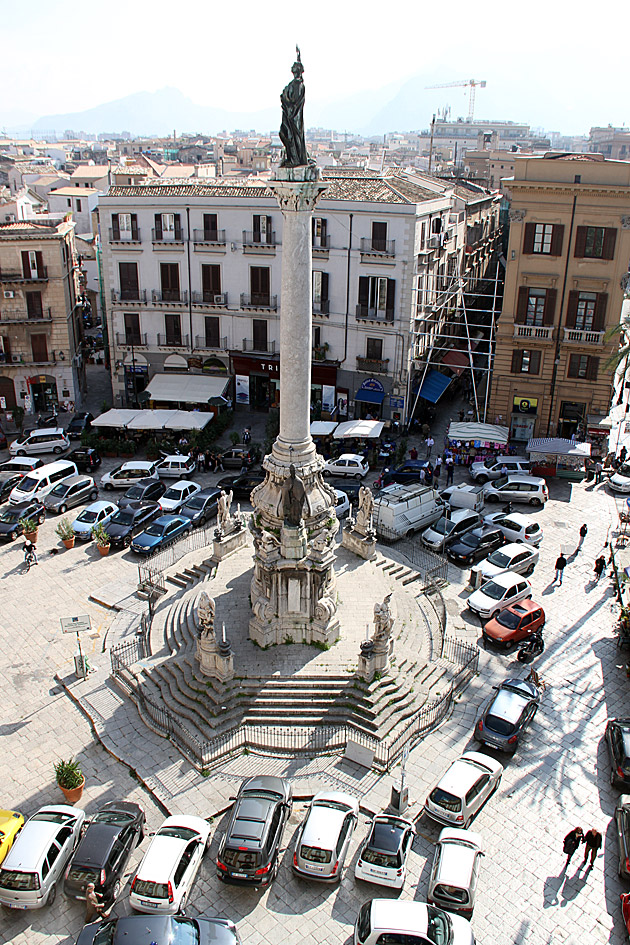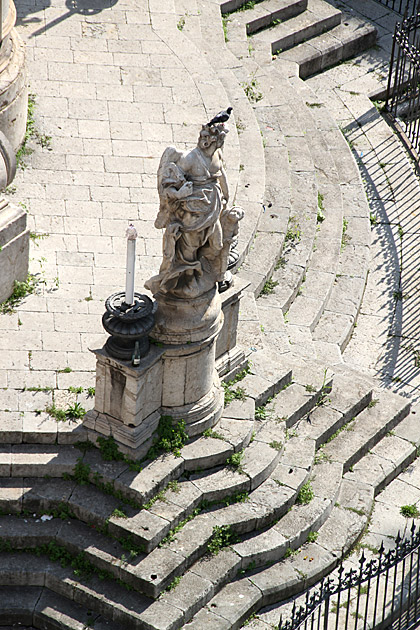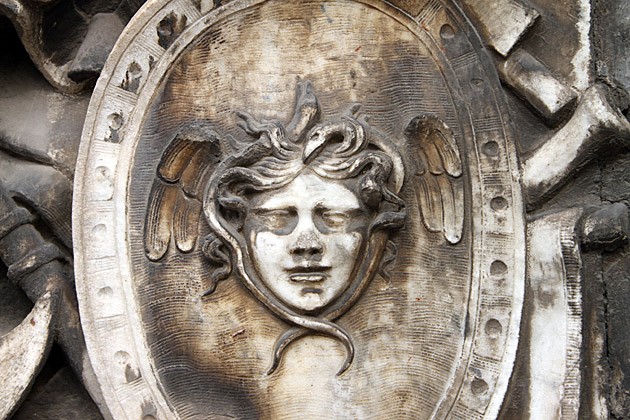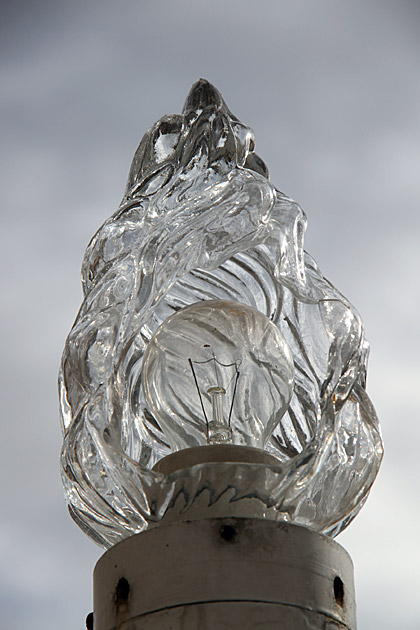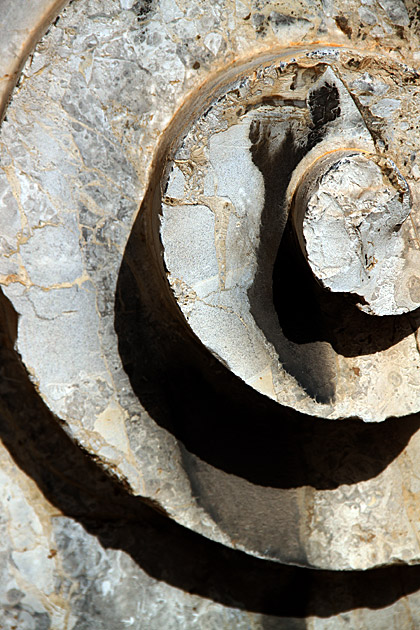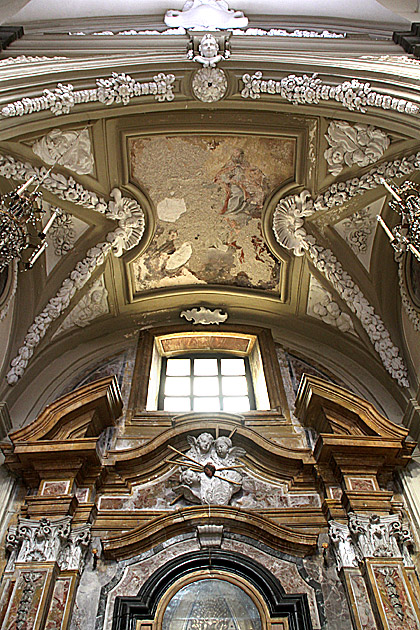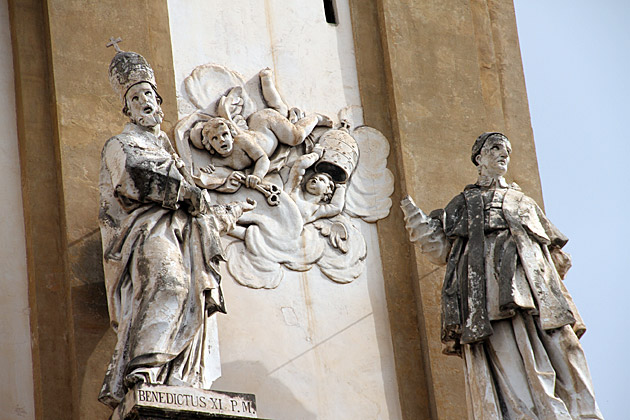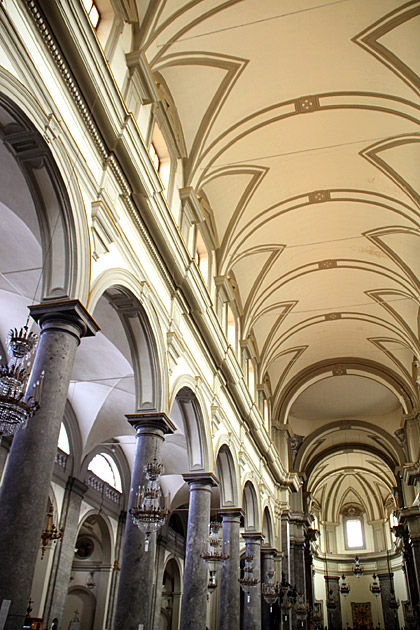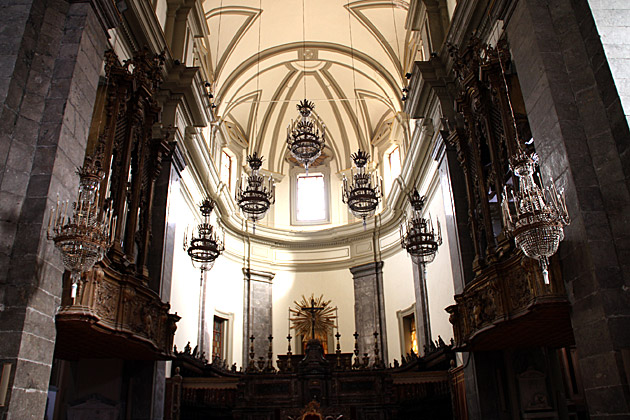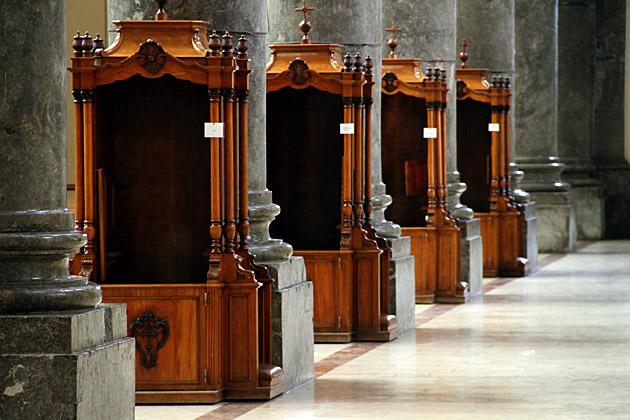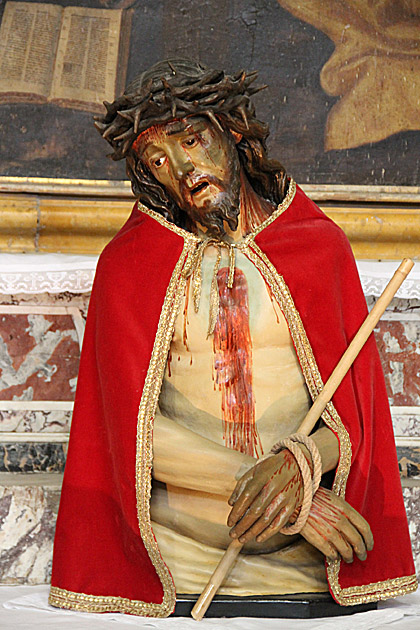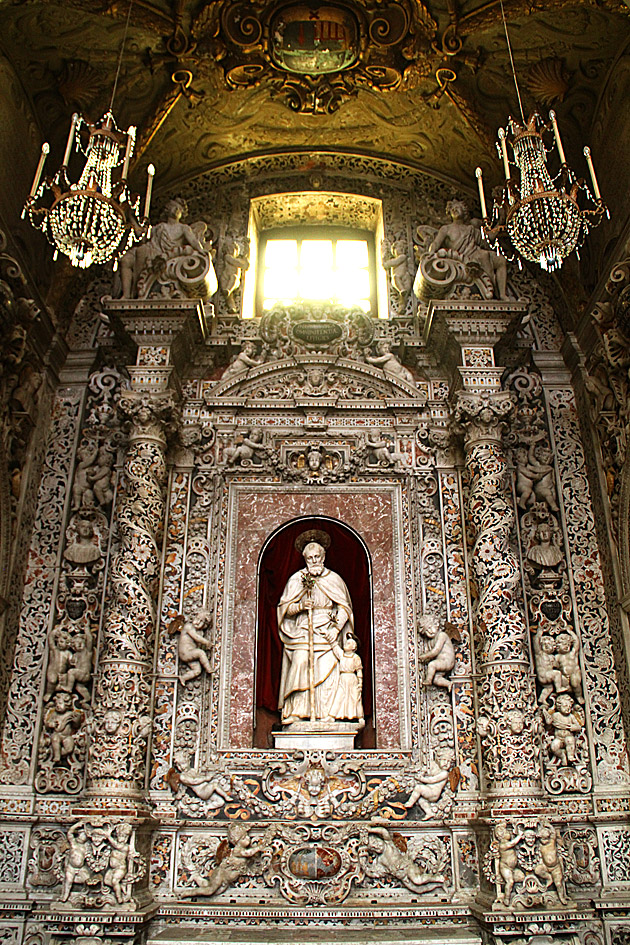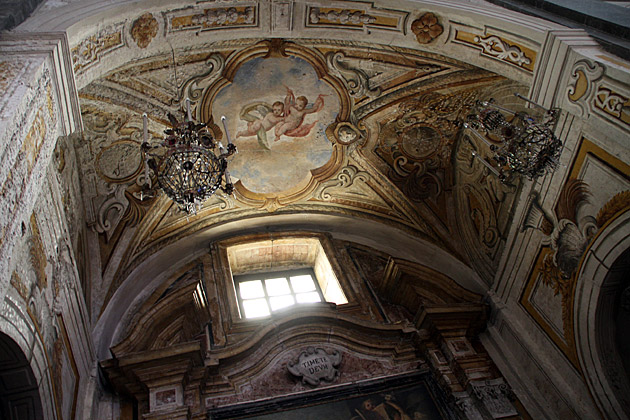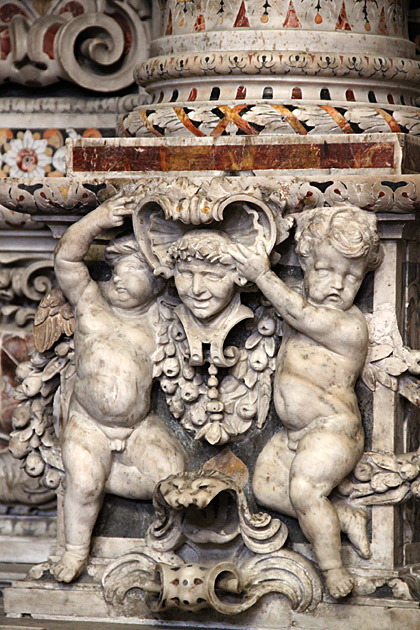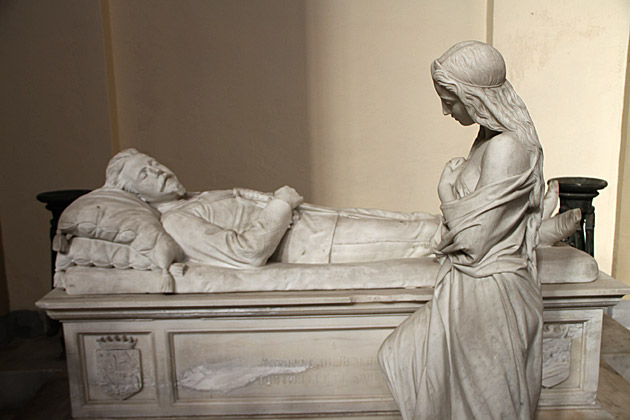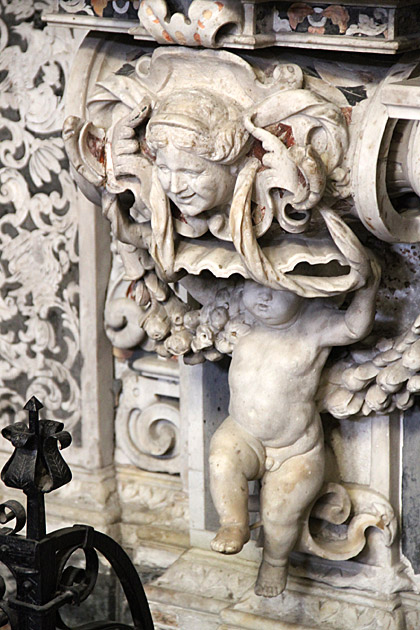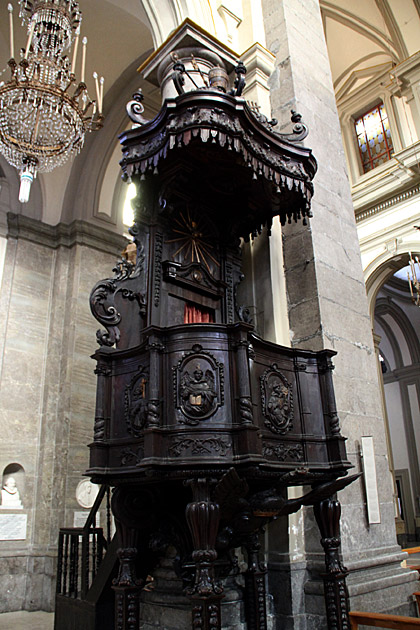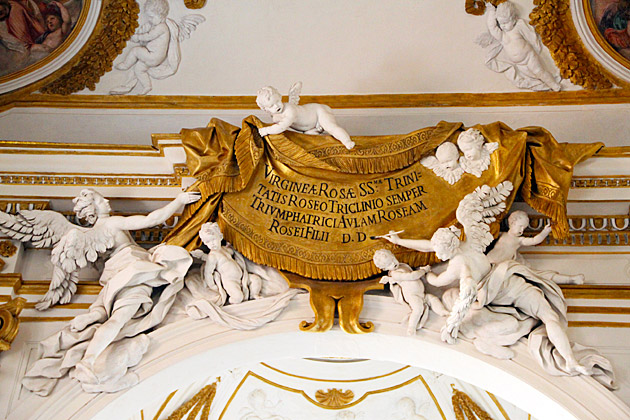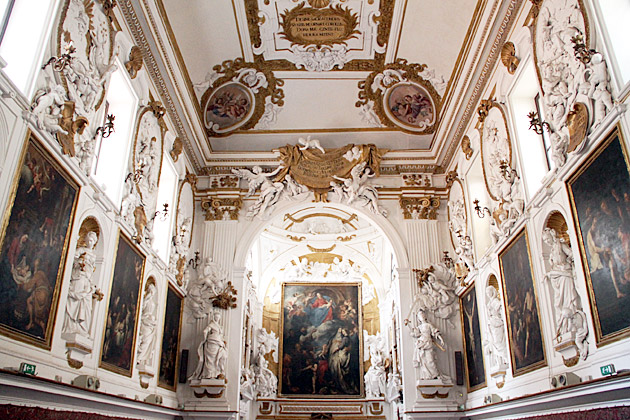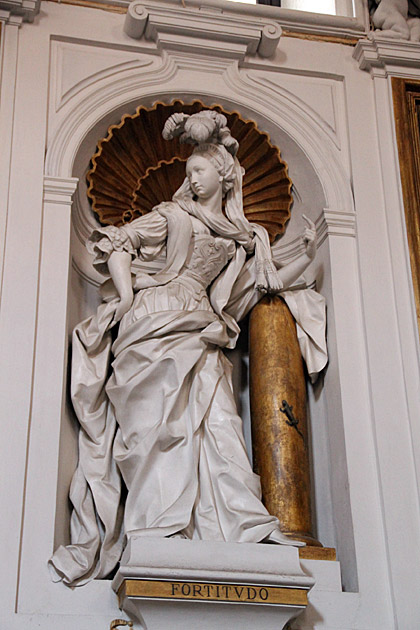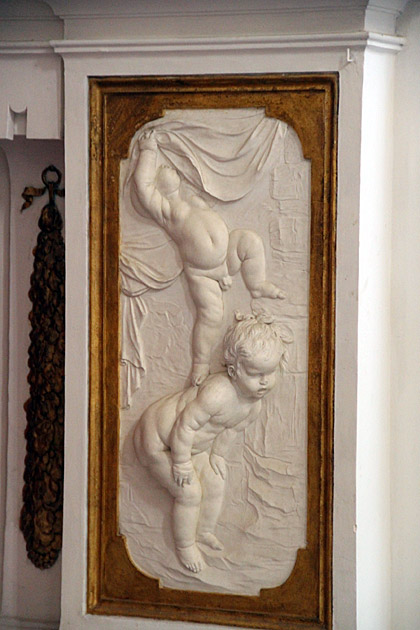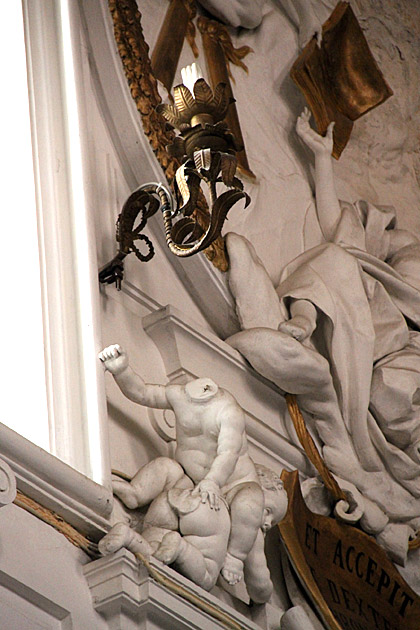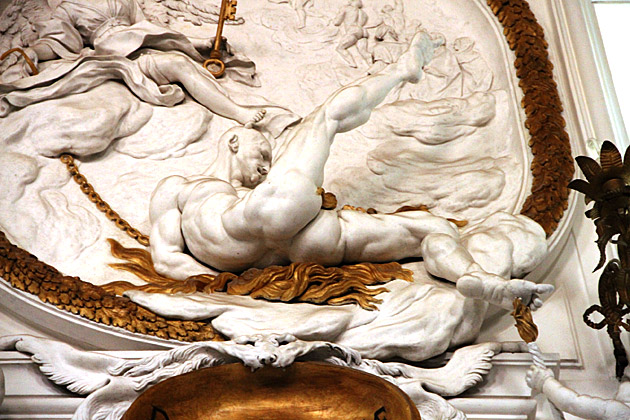 google_ad_client = "pub-1580149437633664";
/* 300×250, created 10/23/11 */
google_ad_slot = "0471143713";
google_ad_width = 300;
google_ad_height = 250;
//–>