The Ancient Remains of La Cuba
Almost exactly a kilometer outside of the town center, on the road to Monreale, we find the remains of the ancient pleasure palace of the Norman Kings called La Cuba. Built in 1180 for William II, La Cuba was originally the focal of a large garden, surrounded by a man-made lagoon. The pictures which imagine it in its full glory are wondrous, but little remains today apart from a hollow shell.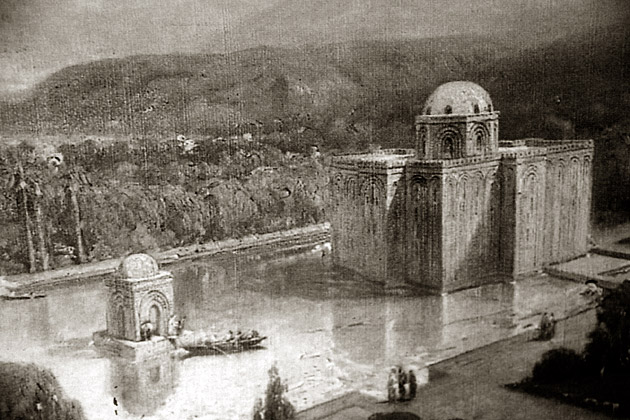 Jean-Pierre Dalbéra from Paris, France, CC BY 2.0 https://creativecommons.org/licenses/by/2.0, via Wikimedia Commons
The palace was built for a Christian king by Moorish architects and designers, who were still the most accomplished in Palermo, even after the Normans had conquered the Caliphate. So although it's a Norman construction, La Cuba is of mostly Arabic design, and wouldn't feel out of place in Morocco. Engravings in Arabic, praising the Christian king, can be found on the wall. In the centuries after the Normans left, the palace lost its allure, and was even converted for use as a leper hospital during the plague.
If you don't know the history beforehand, you're unlikely to be too impressed with a visit to La Cuba. There's little information for visitors, and even less for those who don't speak Italian. But if you can stand in the palace and imagine how it must have appeared in the 12th century, surrounded by a lush garden and protected by eight feet of water, it's impressive enough.