The uneven, twisting alleyways which dominate the ancient center of Palermo are charming, but a navigational nightmare. Funny, then, that the dead center of the historic district is an impeccably laid-out intersection, and one of Europe's earliest examples of urban planning.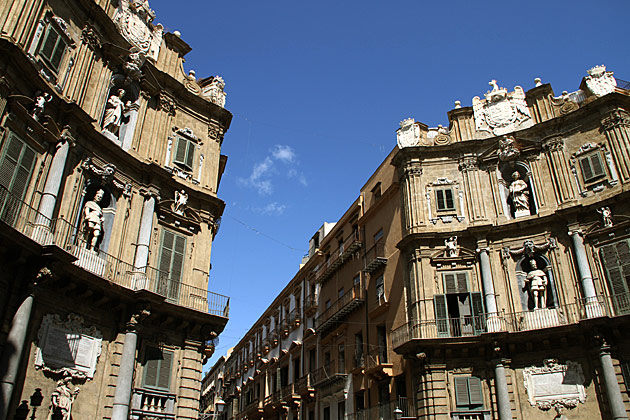 Palermo's main thoroughfares, the Corso Vittorio Emanuele and Via Maqueda, intersect spectacularly at the Quattro Canti. Although the intersection's official name is Piazza Vigliena, in honor of the Viceroy who ordered its construction, everyone refers to it as the "Four Corners".
Four identical baroque buildings stand on the corners of the plaza, which is trafficked equally by slow-moving pedestrians and aggravated motorists. The buildings are incredible, each with a complimentary set of three statues. Lowest to the ground are fountains crowned by the Four Seasons. Above them, Palermo's four Spanish rulers: Charles V, and Philips II, III and IV. And at the top are statues of the city's patron saints: Santa Ninfa, Sant'Agata, Sant'Oliva, and Santa Cristina.
The aesthetic harmony is enhanced by the fact that the Quattro Canti perfectly divides Old Palermo into its four historic zones. The Albergheria stretches out to the southwest, with its tiny streets and magnificent churches. Decaying palaces and ancient buildings mark Il Capo, to the northwest. To the northeast are the markets of the Vucciria. And the southeast quadrant is the Kalsa, whose name dates from the Arabic rule of Palermo; Al-Khalisa means "the purest".
We'd be exploring all these city sections in depth during our stay, and frequently passed through the Quattro Canti. Which was fine by me! It's impossible to get bored with such magnificence.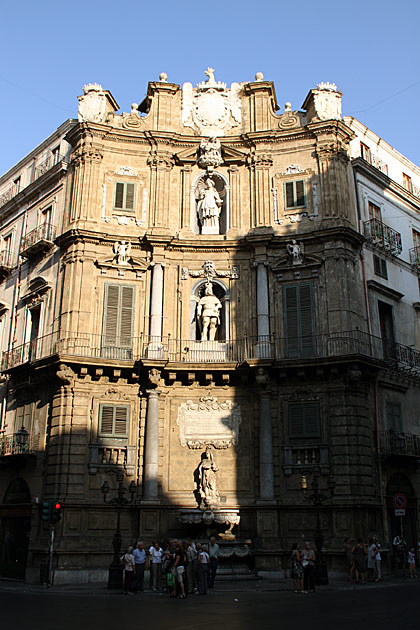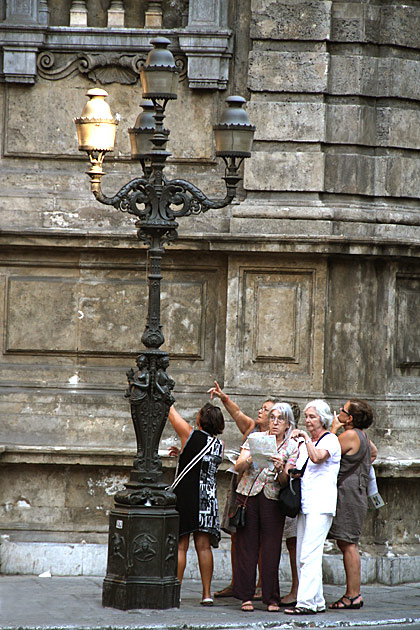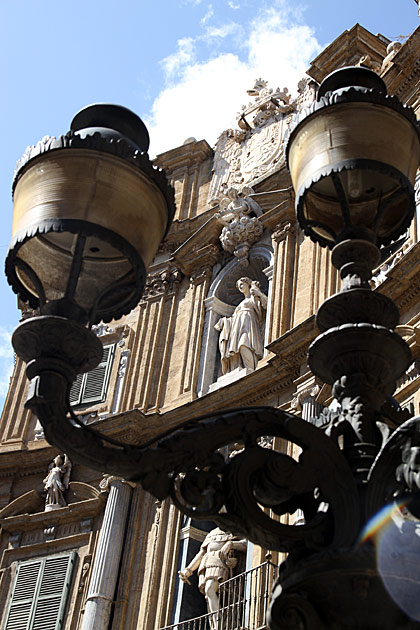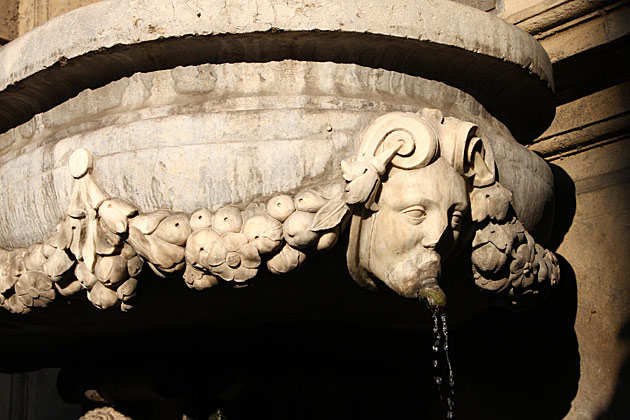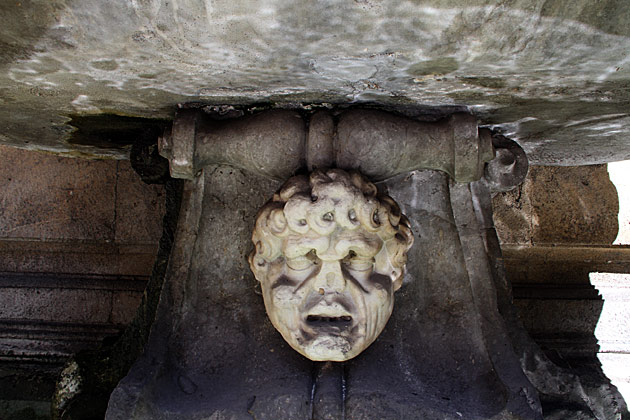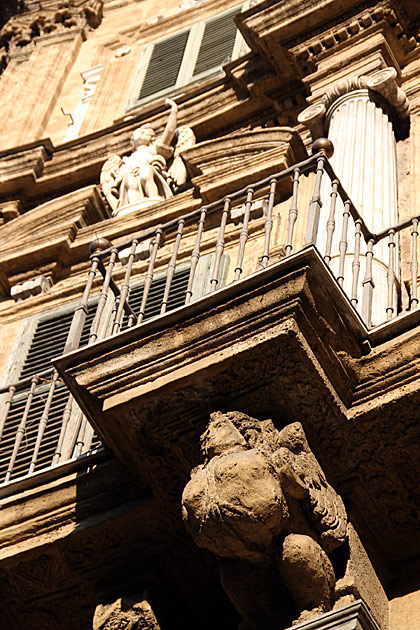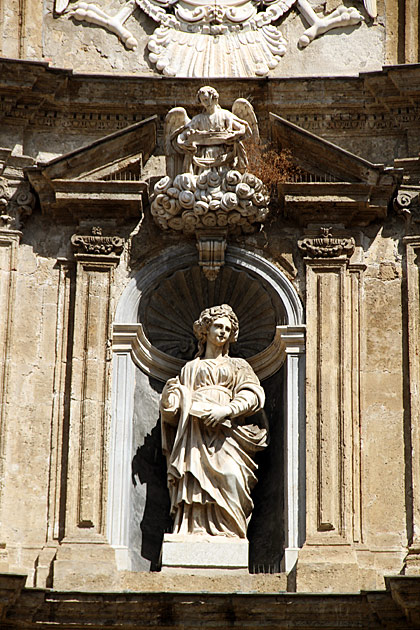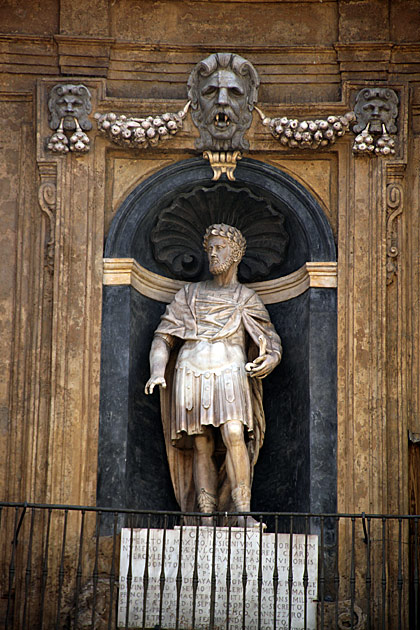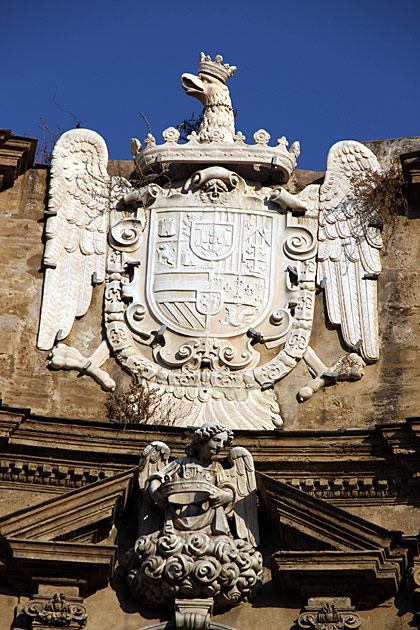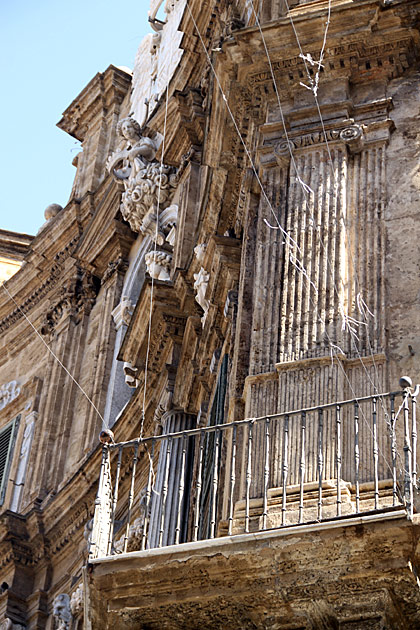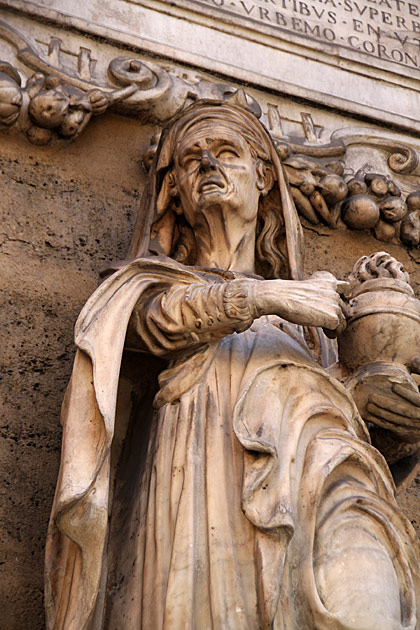 google_ad_client = "ca-pub-1580149437633664";
google_ad_slot = "5050895538";
google_ad_width = 336;
google_ad_height = 280;