Sculpture Artist Daniele Franzella
From the regal statues of the Quattro Canti to the delicate stucco work inside the Oratorio di San Lorenzo, it's apparent that sculpture has always played an important role in Palermo's art scene. We had the chance to meet one of the city's modern sculpture artists, Daniele Franzella, who showed us into his apartment and workshop.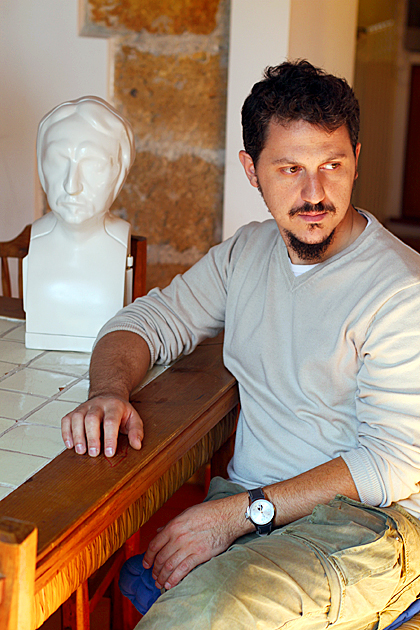 With that agreeable openness to strangers so often encountered in Palermo, Daniele ushered us into his home, encouraging us to eat, ask questions and take pictures. The place, which he shares with his wife and two children, was full of examples of his past work — though not as full as one might expect. Daniele manages to sell most of his pieces, and there wasn't enough left to clutter things up.
Daniele works in a variety of mediums: terracotta, ceramics and fiberglass. We had seen some of his terracotta pieces online, figures which seem to have sprung to life from the pages of a comic book. The only one he had left was an amusing portrayal of a sad-sack guy with an identical guardian angel accompanying him. His fiberglass pieces were also great. My favorite was a white case in which to carry a woman, with a plush interior as though made for a guitar. He explained that he created it for his wife; the absence inside the case makes him think of her, and the hard shell symbolizes protection. Very cool.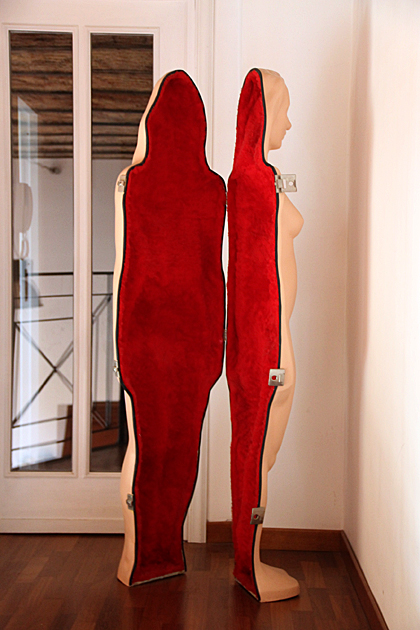 We walked over to the workshop where Daniele has spent an enormous portion of his life. Since he was born, 33 years ago, he's been a constant presence in the headquarters of his mother, Angela Tripi, a sculptress of some regard in her own right. She focuses on ceramic pieces for nativity scenes, and has achieved a steady customer base across Europe for the gorgeously detailed figures. When we visited their workshop, in late October, production was in full gear and about ten artists were hard at work churning out wise men, farm animals and angels. Daniele's wife was among them, painting the face and clothes on one of the Virgin Mary's.
With so many people packed into the shop, and especially considering that they were boisterous Sicilians, eating and laughing while inviting us to do the same, I wondered if Daniele didn't find it a claustrophobic place to work. But he clearly felt at ease; some of the artists in this workshop have known him since he was an infant. And there's no arguing with the work that both he and his mother produce.
If you get a chance while in Palermo, swing by their small shop, which is found in a gorgeous courtyard just meters from the Cathedral. Alongside their own work, they sell all manner of ceramics from around Sicily, and the store has a great collection to check out.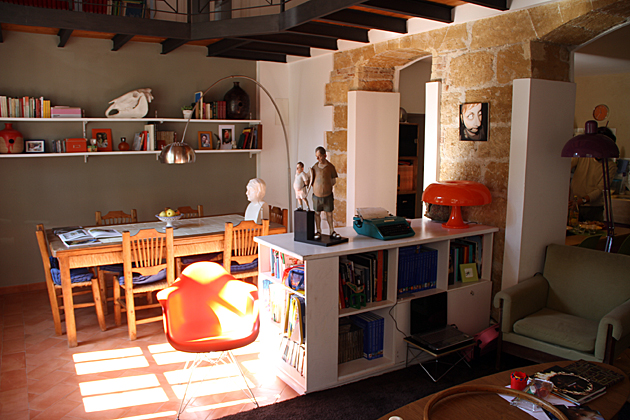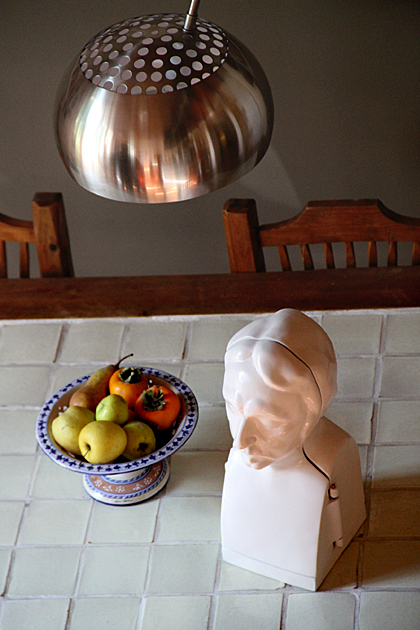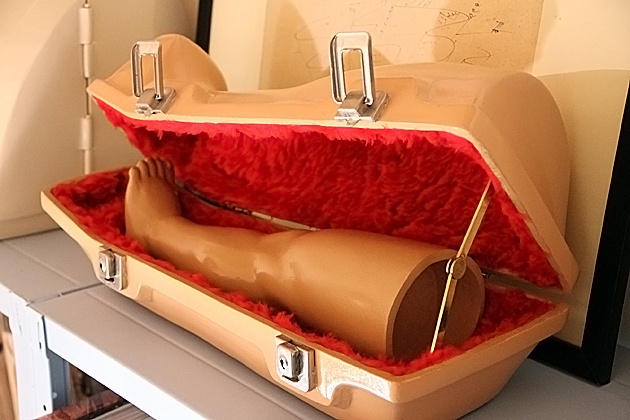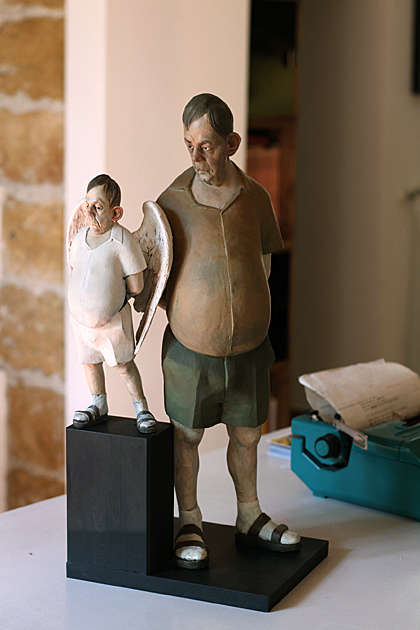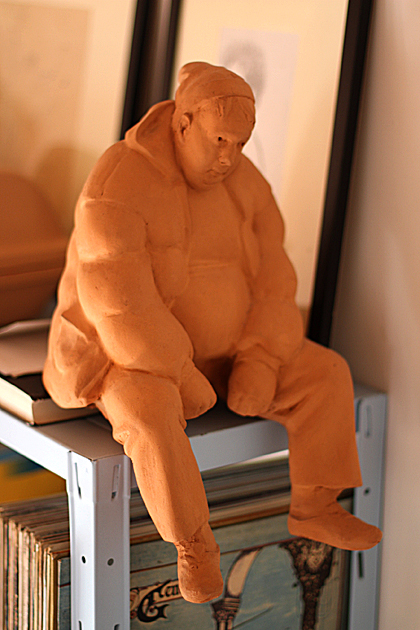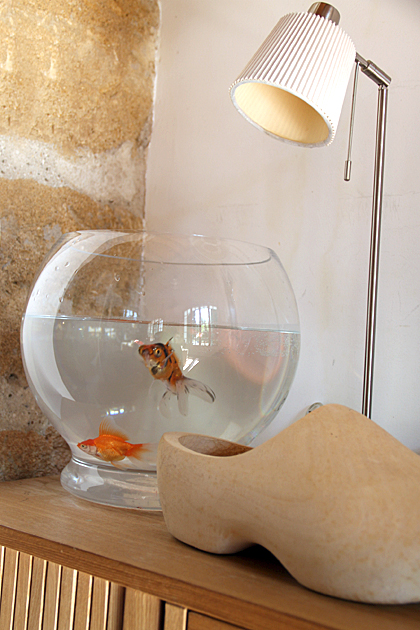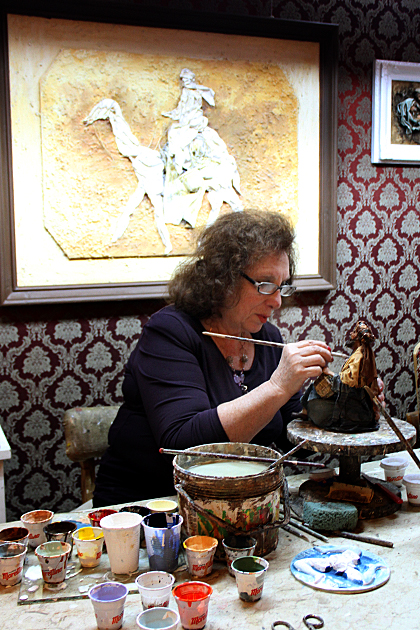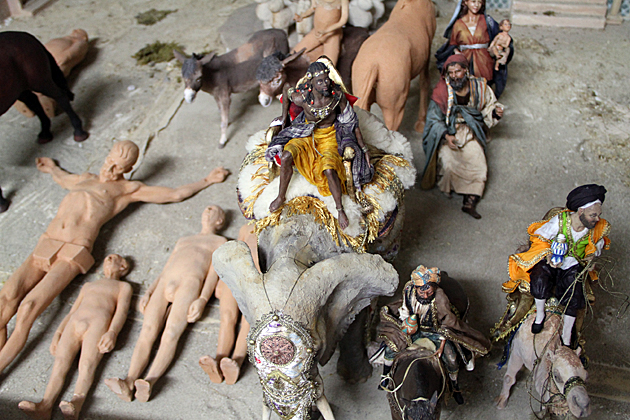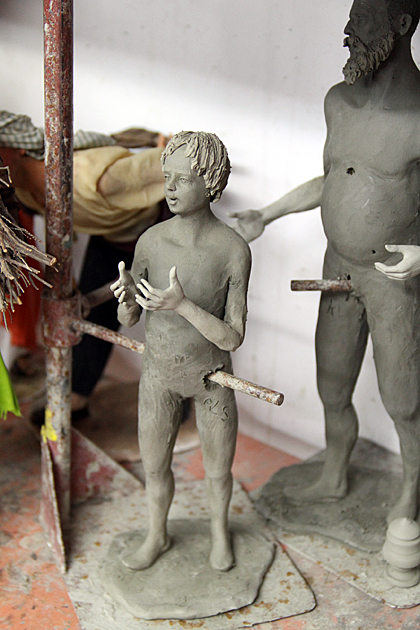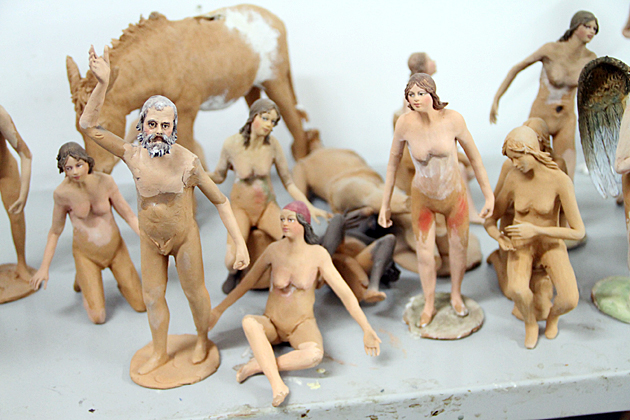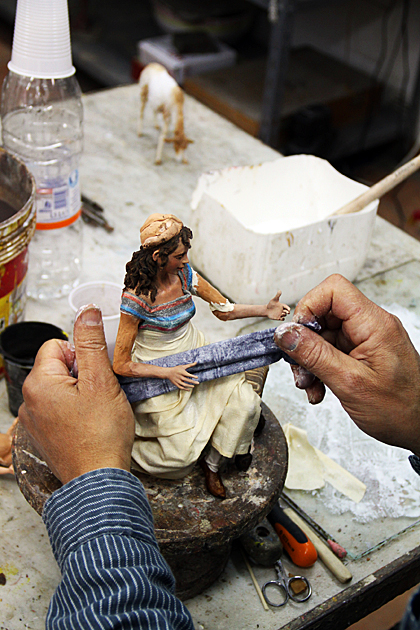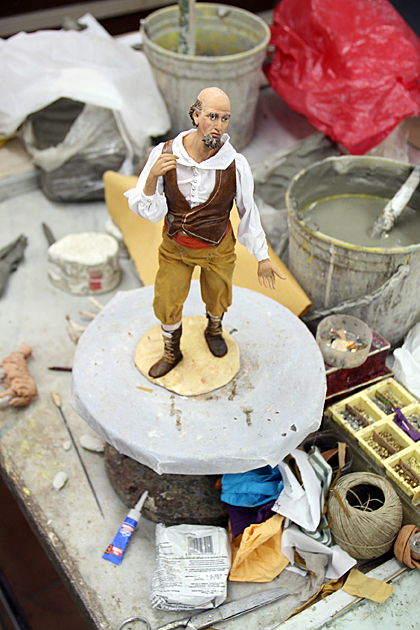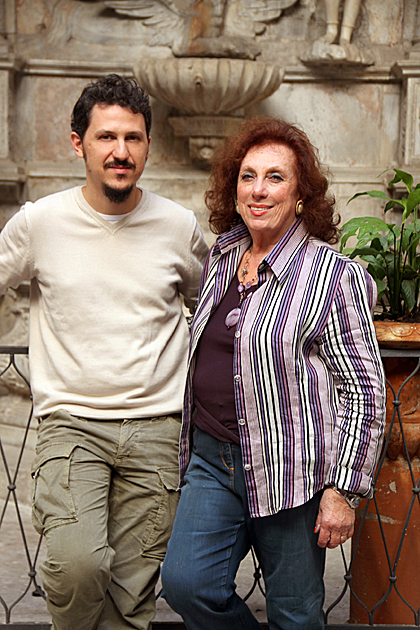 google_ad_client = "pub-1580149437633664";
/* 300×250, created 10/23/11 */
google_ad_slot = "0471143713";
google_ad_width = 300;
google_ad_height = 250;
//–>