The Zingaro Natural Reserve
Hidden coves. Crystal clear water. Prehistoric caves. Utter solitude. If all that sounds good after the noise and muck of Palermo, hop in a car and head out to Sicily's first national park: the Riserve Naturale dello Zingaro.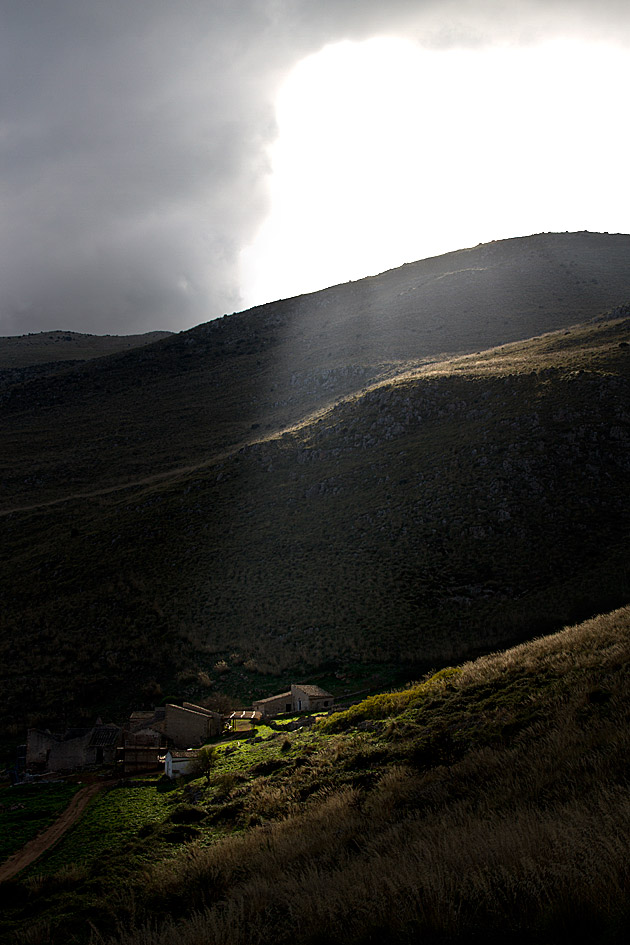 Alright, the term "utter solitude" only applies during the winter when tourism is at a minimum. But on the sunny December weekday when we visited the park, there wasn't a soul to be found, save some workers repairing the paths. Zingaro is on the Gulf of Castellomare, an hour's drive from Palermo on the road to Trapani, and extends for seven kilometers up the coast. A number of different hiking trails connect the northern and southern entrances of the park.
Upon arriving, we set off on the coastal trail, passing by secluded bathing areas, which were quiet now but can fill up uncomfortably in summer. But even in the high season, most people choose to remain at the first or second beach and a lonely spot can eventually be found by continuing along the well-marked path. The water here is amazing: Zingaro lays claim to one of the few stretches of Sicilian coastline absolutely devoid of industry.
Zingaro was formed in 1980 after a planned highway along the coast sparked citizen outrage and concern about the region's rich floral and animal life. Over 760 species of plants can be found in the park, some of them endemic to Zingaro. Eagles and falcons among the birds which visit, and mammals such as foxes and porcupines also call it home. We didn't spot anything but a rabbit, though we did find a porcupine needle. Counts.
On the way back, we took the high road through the mountains. Arduous, but worth the effort for the amazing views over the gulf. Close to the summit, we found the Caves of Peppe Siino, which you can walk into. High up on the hill with a commanding outlook, I assumed this could only have been the home of the VIP cavemen, such as Ooka Graak and his wife, the fair Bleegha Utt. I kicked around the cave, mentally recreating scenes of domestic stone-age bliss… "Ooka hungry!", "Bleegha no care", "Ooka STOMP!"… until deciding to hide behind a wall and spring out on poor unsuspecting Jürgen, screeching like a vampire. Yep, caves are fun.
Anyway, the path progressed slowly back towards the entrance, up and around the hills. It was exhausting, and I can't imagine doing it in the summer when the sun must be unbearable. We were dead tired by the time we left Zingaro, seven hours after having begun. But it was an incredible day, the only time we've felt completely alone since arriving in Sicily.
Location of Zingaro (South Entrance) on our Sicily Map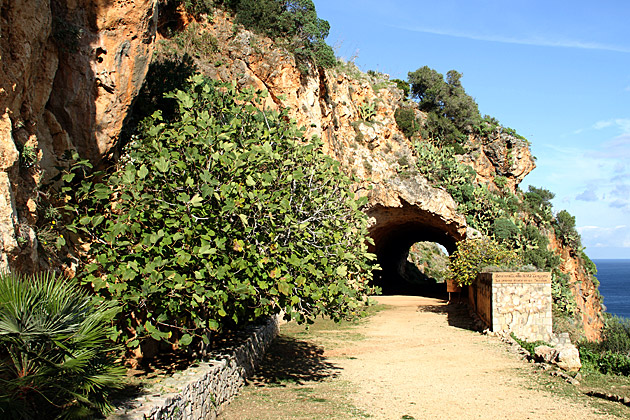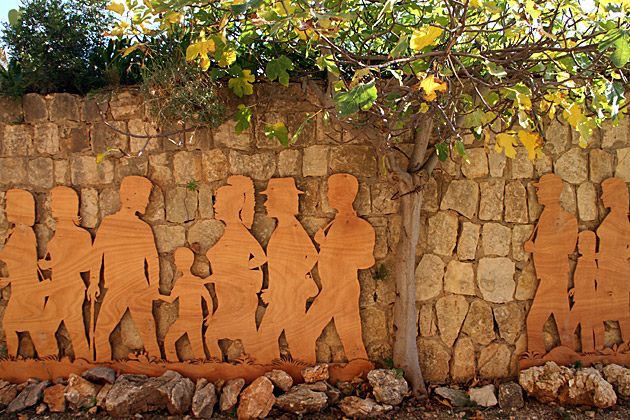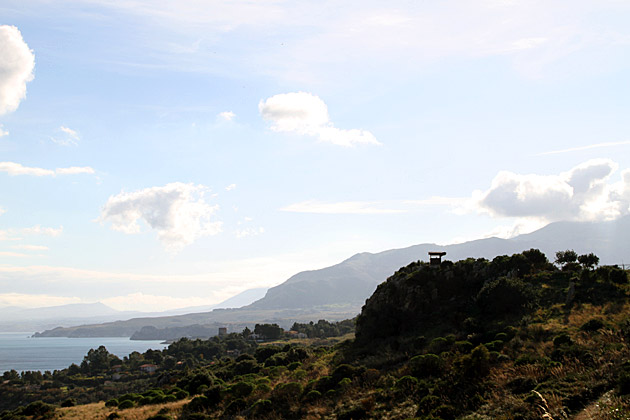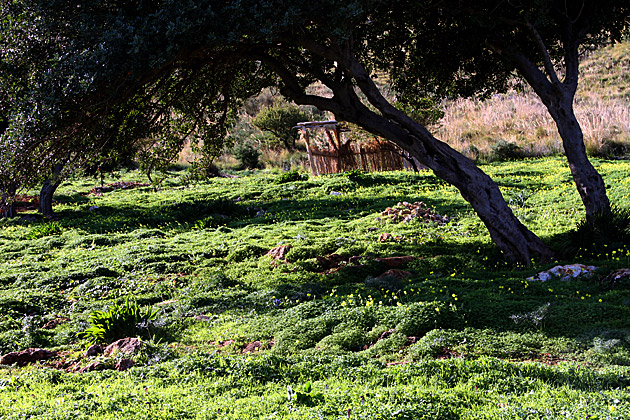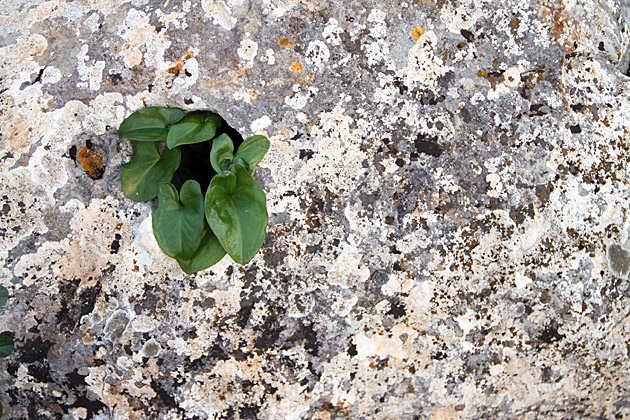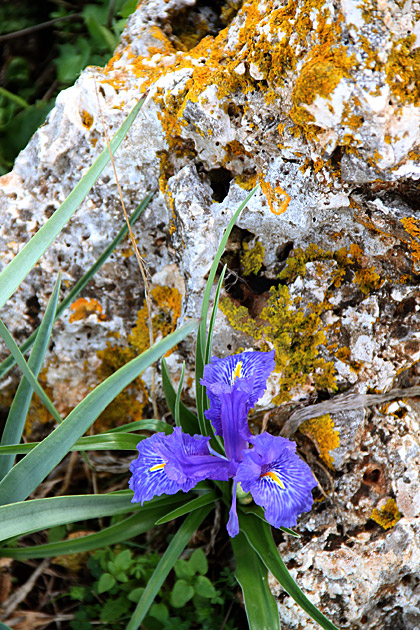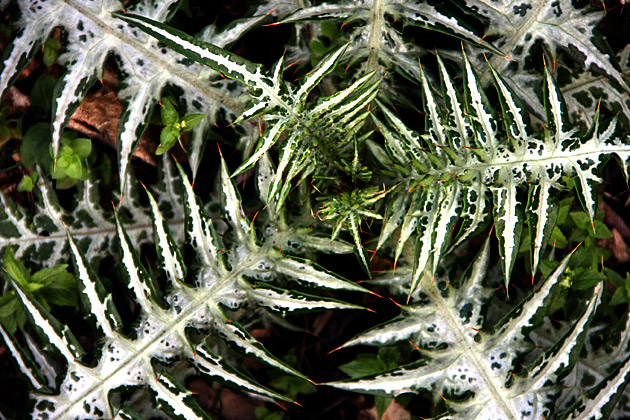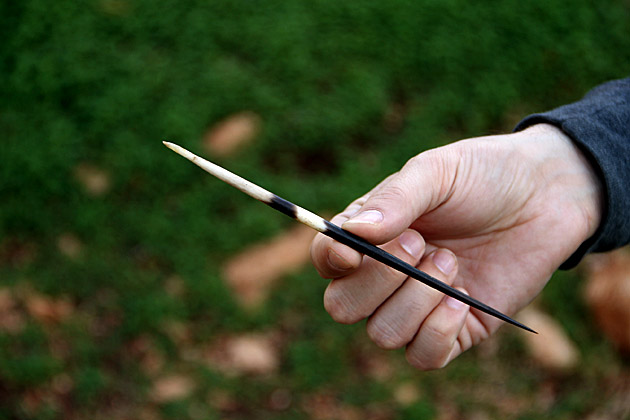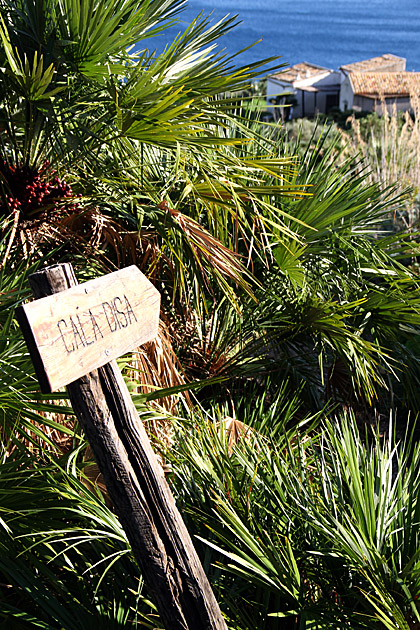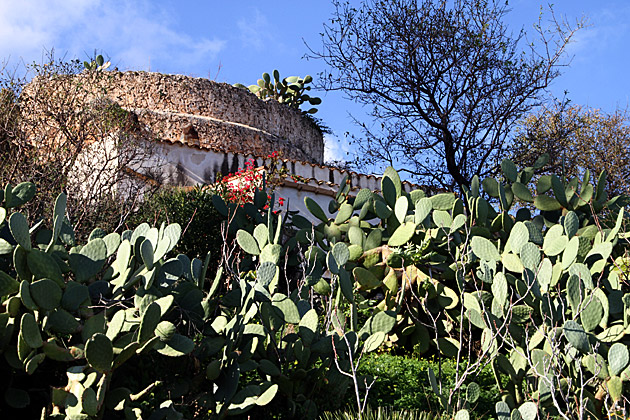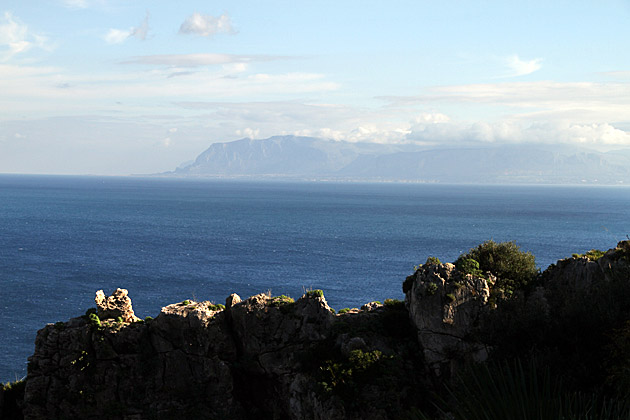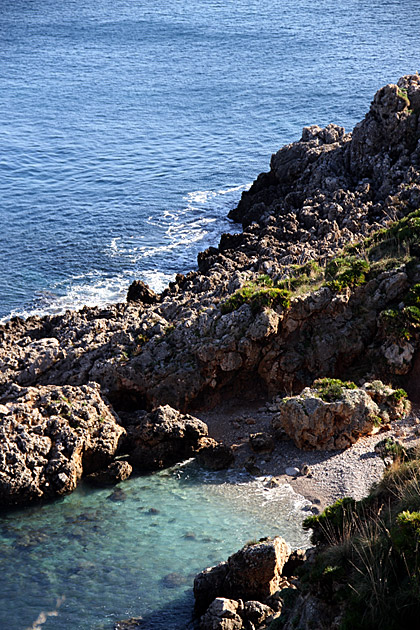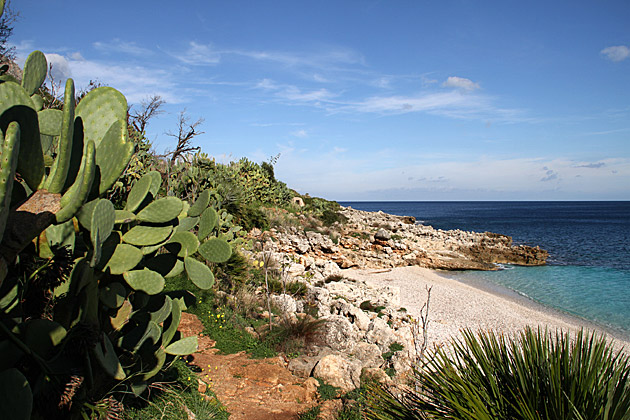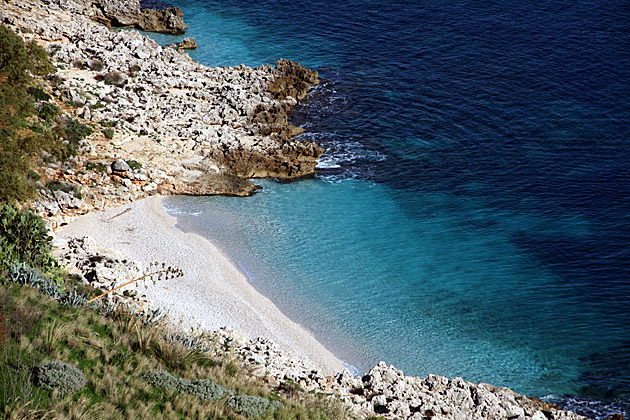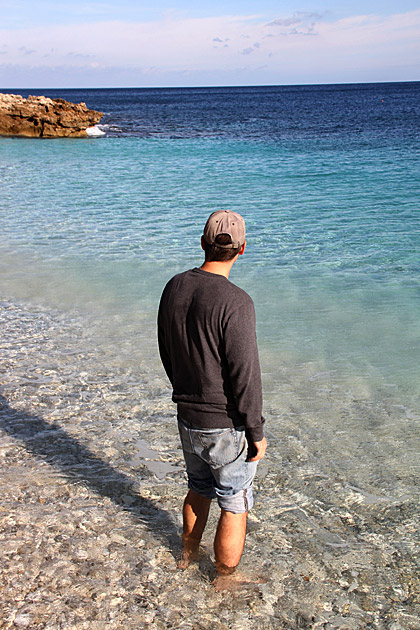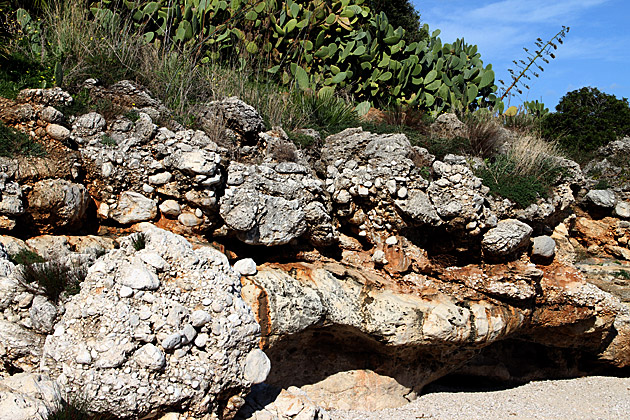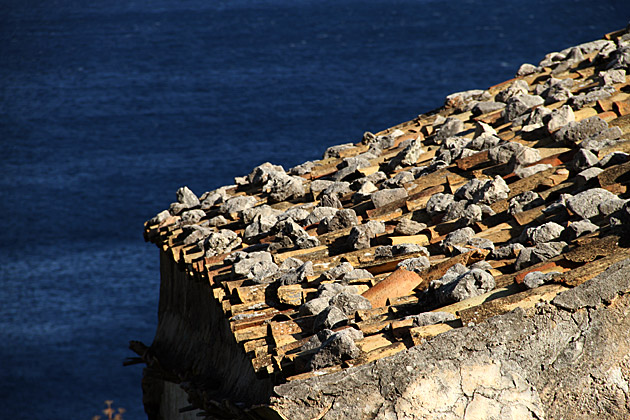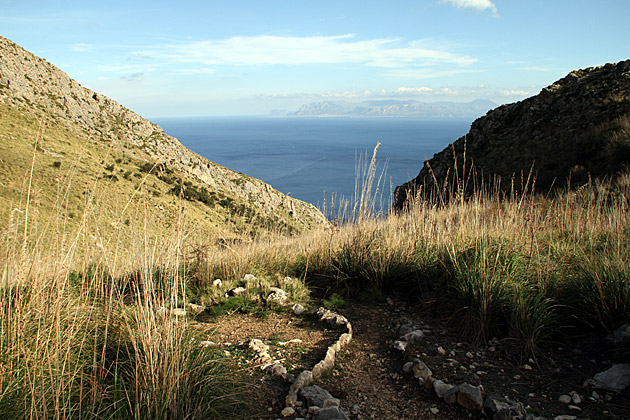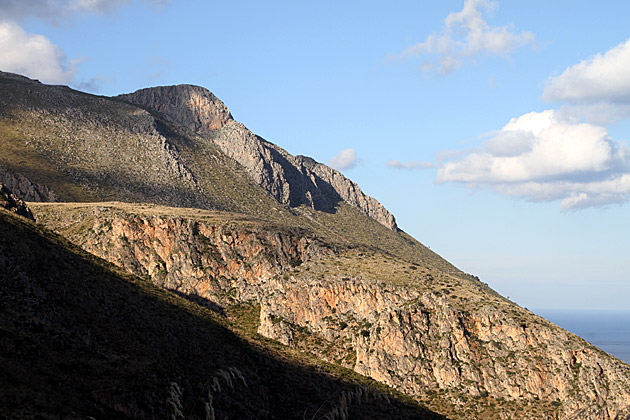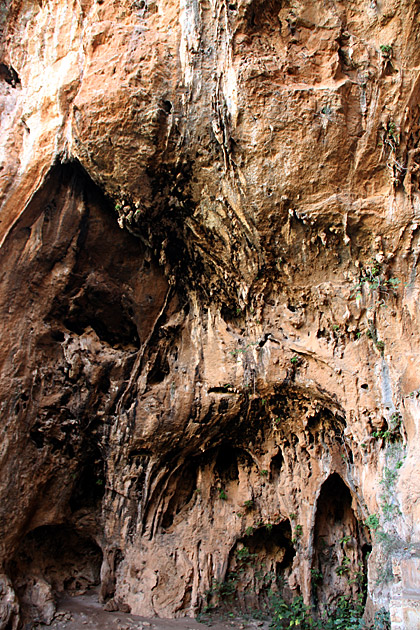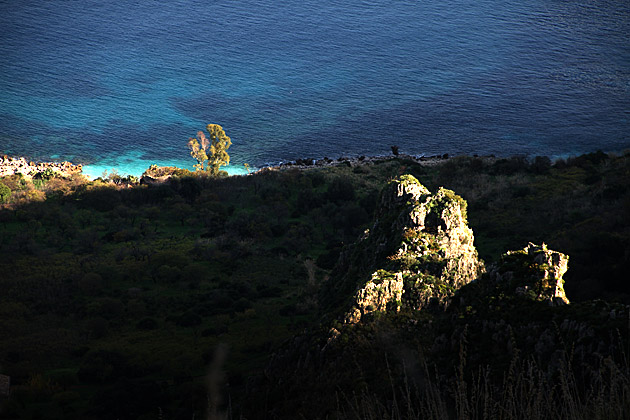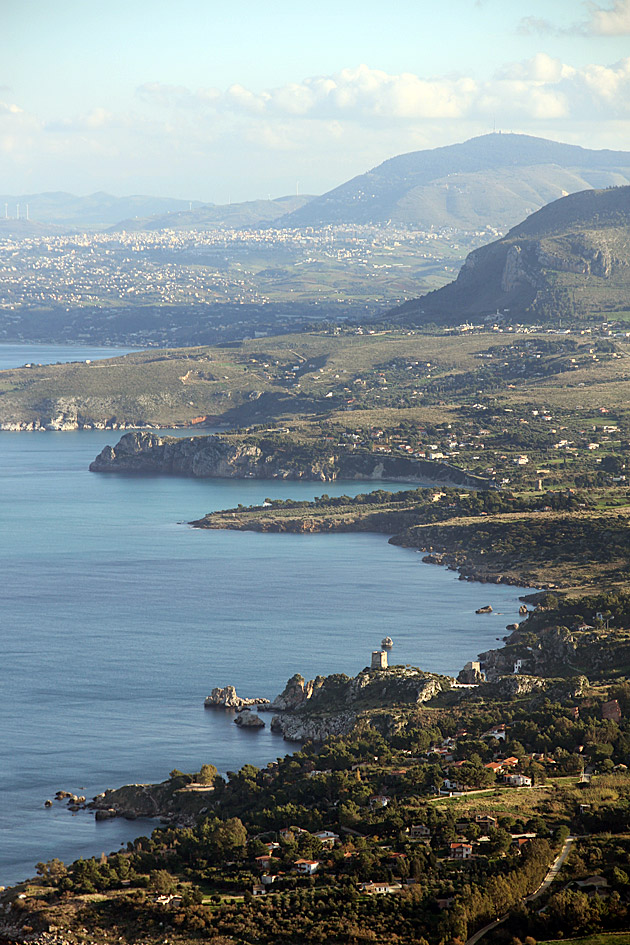 google_ad_client = "pub-1580149437633664";
/* 300×250, created 10/23/11 */
google_ad_slot = "0471143713";
google_ad_width = 300;
google_ad_height = 250;
//–>