Centro d'Arte Piana dei Colli
Fans of ancient painting, sculpture and architecture have no shortage of opportunities to indulge their passion in Palermo, a city whose artistic tradition stretches back centuries. But for those looking for something a bit more modern, we recommend heading out to the Centro d'Arte Piana dei Colli, in a marvelous villa just north of the city.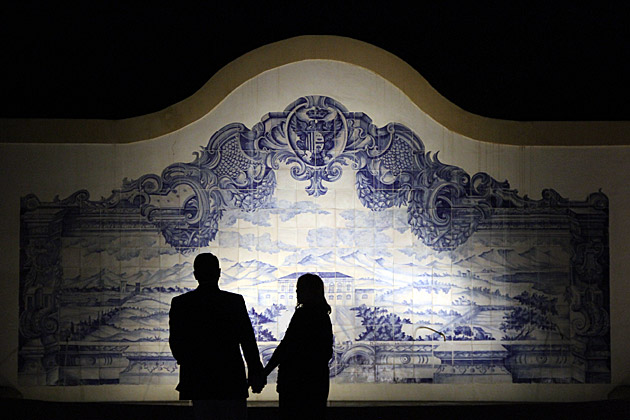 The post-war decades were a difficult time for Palermo. Many fine buildings were left to ruin, as the aristocracy had lost their fortunes and abandoned their estates for more humble abodes. The Villa Alliata Cardillo, found halfway between Palermo and Mondello, was no exception. For over 50 years, this magnificent villa had been completely abandoned until a comprehensive renovation in 2007, thanks to funds from Europe and the dedication of the family's last living heir.
Part of the deal to secure funds was to open the Villa to the public, and thus was born the Centro d'Arte Piana dei Colli. Focused on frequently changing exhibits which make use of cutting-edge technology, and a permanent collection heavy on multimedia and video documentaries, the Centro d'Arte leads visitors through the Villa, making wonderful use of its gorgeous home.
We went to the opening of an exhibit called Micro Cosmi which was an eclectic blend of video, painting and photography featuring the work of four different artists. Among them was Hapé Schreiberhuber, who got on stage and, bouncing around and applying paint spasmodically, painted a large canvas to the rhythms of the saxophone player standing next to him.
If you're without a car, the Villa is difficult to reach, but is worth checking out both for the art and to see how the upper echelon lived in 18th century Palermo. Best of all, entrance is free.
Centro d'Arte Piani dei Colli – Website
Via Faraone n.2
Tel: 091.6790853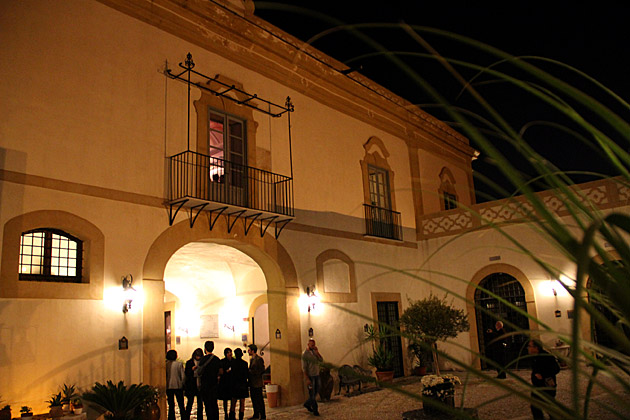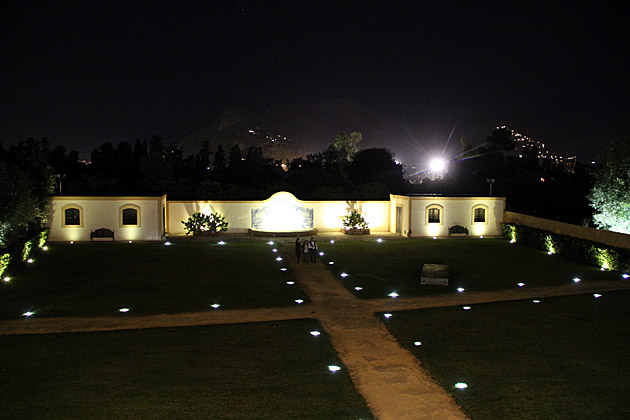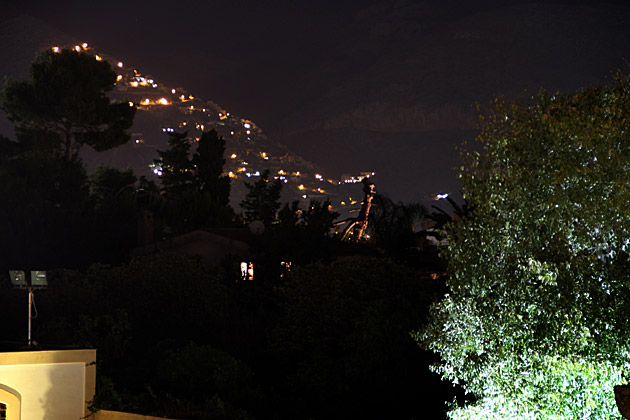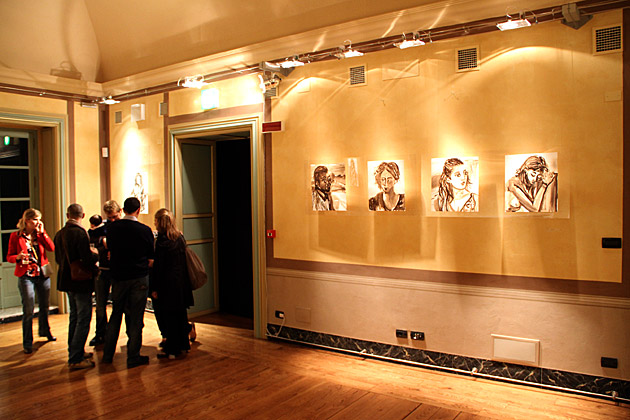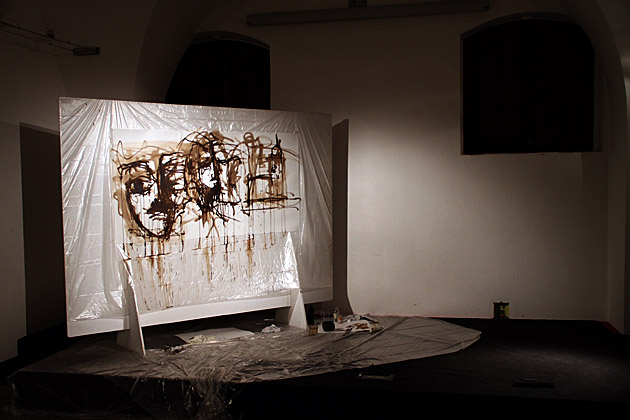 google_ad_client = "pub-1580149437633664";
/* 300×250, created 10/23/11 */
google_ad_slot = "0471143713";
google_ad_width = 300;
google_ad_height = 250;
//–>