Our first few minutes in Sicily were spent navigating the streets of Messina, after having arrived on a ferry from the Italian mainland. Honking cars, crazy motorbikes and messy urban lawlessness, it was an immediate taste of the chaos which would accompany our 91 days in Palermo; an antipasto to the capital's main course of noisy pandemonium. By the time we had gotten through Messina and onto the highway, my nerves were frayed and patience spent, but the wonder and excitement of finally being in Sicily remained intact.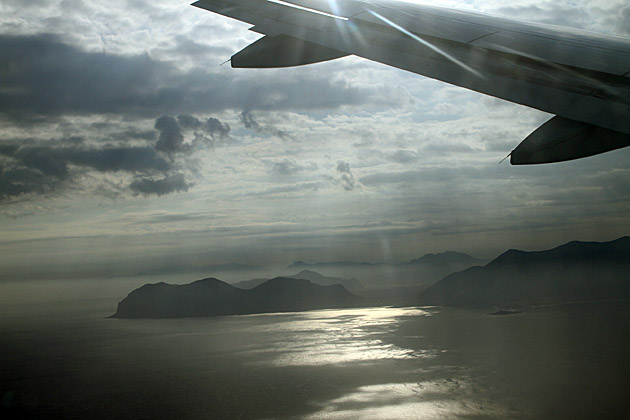 This mixture of positivity and negativity was a sensation I would soon become accustomed to. Over the course of our months here, Palermo revealed itself to be equal parts fascinating and obnoxious. Gratifying and infuriating. Gorgeous and revolting. It's destabilizing; for months, my mood has been on a pendulum swinging between outrage and joy, happiness and frustration. Without much effort, this could be one of Europe's great cities. But instead of addressing its problems, Palermo seems to have accepted them as an immutable part of its fabric. The Mafia? That's our thing. Rubbish on the streets? Shrug. Ridiculous gridlock? That's life.
Palermo's problems are real, and there's no denying the damage they cause to the experience of visiting, and to the everyday lives of its citizens. But Palermo has so much to offer that you can look past the negatives, even if you can't wholly forgive them. There's so much history here, and so much culture. The food is so incredible, the markets so lively, the people so welcoming. There are so many incredible churches and palaces. So much art. Great shopping. Fun bars and cozy trattorias. No, to concentrate on the negative aspects of this city would be to completely miss the picture.
We had a blast in Palermo. From the day we arrived until now, we've hardly rested. It's not easy for a city to entertain a newcomer for three full months, but Palermo never ran out of ideas. The first month was spent running from church to church, museum to museum, like tourists on crack. During the next, we settled down into the rhythm in the city, and discovered the richness and diversity of the Palermitano lifestyle. And in these final weeks, we've been exploring both the regions around Palermo, and those further afield. For an island about the size of Vermont, there is an astonishing amount to see in Sicily. Overwhelming.
So, as we shut the door on another chapter of our lives, it's not surprising that I find myself with mixed emotions. I'm excited to be rid of the insane traffic, for example, but I don't know how I'll be able to say "farewell" to the arancini. That might break me. In any case… Palermo, our experiences in Sicily, the new friends we've made here, the vespas we've dodged, the amazing food we've eaten and the things we've seen… I don't think we'll be forgetting any of it, any time soon.
After a two-week break in the USA to visit friends and family, we'll be on to our next destination: Sri Lanka. From February to May, 2012, we'll be exploring another of the world's most fascinating islands. Keep up to date with what we're doing, by following us on Twitter, Facebook or RSS. Thanks for reading!