San Francesco d'Assisi
Nearby: The Oratory of San Lorenzo
Tucked into a small plaza just south of the Corso Vittoro Emanuele is the church of San Francesco d'Assisi. Originally built in 1260, the church has undergone many transformations in its 750 years, and still plays an important role in Palermo's religious life.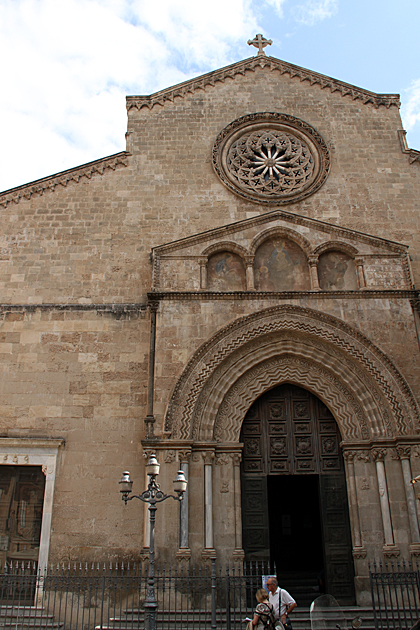 With its unusual zig-zag pattern, the gorgeous portal is the church's most striking exterior feature, with the complex rose window coming in a close second. The facade was rebuilt according to the original Gothic designs, after the church was damaged by the 1943 Allied bombing which devastated Palermo. The interior of the church, which blends Romanesque, Gothic and Neoclassical design, is less showy than many others around Palermo, but no less beautiful, with a wooden ceiling, works of art and detailed stucco carvings.
The San Francesco is home to Palermo's idol of the Immaculate Conception, and plays an important role during the Immaccolata on December 8th, when it becomes the center of celebrations and starting point for the somber procession carrying the idol to the Cathedral.
Location on our Palermo Map
– Learn Italian