Sopping Wet in Medieval Erice
Set atop a mountain overlooking Trapani, in Sicily's northwestern corner, the town of Erice has a history rooted in mythology. We spent a few hours getting lost on the uneven stone roads and tiny alleys which curve senselessly about the town, and felt as though we'd stepped back in time. If only the weather had played along.
The best way to get from Trapani to Erice is with a cable car. It runs constantly and takes just fifteen minutes, providing an incredible panoramic view as you go. But service is suspended when it's windy. And, of course, it was windy on the late November day we chose for our day trip. Dejectedly, we bought tickets for the bus, which takes over an hour to reach the top of the mountain.
Once we arrived in Erice, though, we cheered up. Known as Eryx to the Greeks, it has a history stretching back to the Phoenicians. For centuries, it was one of Sicily's most important cities until being destroyed during the Punic Wars. According to legend, a giant statue of Aphrodite crowned the mountain, visible to passing sailors as a welcome beacon.
We wandered through the streets without a plan, and soon became lost. But small, circular Erice is the kind of place in which it's a pleasure to lose your orientation. Every couple minutes, we'd encounter another ancient church, tower or palace and eventually we emerged at Pepoli Castle. Built during Arabic times on the side of a cliff overlooking the Tyrrhenian Sea, the castle now acts as a hotel.
After we had walked back to the center of town, it began to rain, heavily and suddenly. We were within meters of a restaurant and, laughing at our luck, ran into Ulysses Pizzeria. But the laughter stopped upon realizing that the entire place had been reserved for a group of screaming, french-fry-throwing teenagers on a school excursion. The waiters immediately shooed us out, back into the rain, to get soaked.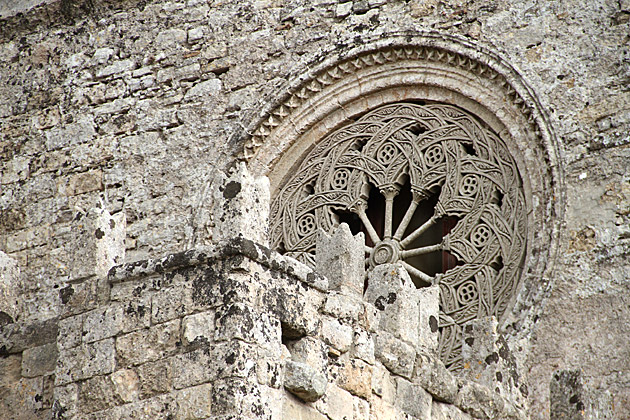 Suddenly, our disoriented wandering about the streets wasn't so charming or pleasant. We hurried as fast as the slick, stony streets would allow, and darted into the first bar we could find. There, we scarfed down microwaved lasagna at €7 a slice and chugged wine served straight from the tetra-pak. When the rain let up, we left, not so wet but perhaps more angry.
During the summer, Erice is packed to the gills with tourists, and with good reason. With sunny weather, the town must be unbelievable. Even though we had to fight through the rain, missed the cable car, and didn't have enough time to truly settle down into Erice's slower rhythm, we enjoyed ourselves quite a bit.