In 1968, the hillside town of Gibellina was devastated by a 6.1-scale earthquake. Somewhat like the residents of Noto, who befell a similar fate, the town decided to abandon the ruins and start from scratch in a location which was close by, and hopefully more stable. Between 1985 and 1989, an Italian artist named Alberto Burri used the old city's ruins as the canvas for his most audacious work of modern sculpture. The resulting concrete cemetery is a bold piece of art, a comment on death, and a moving tribute to the devastated city.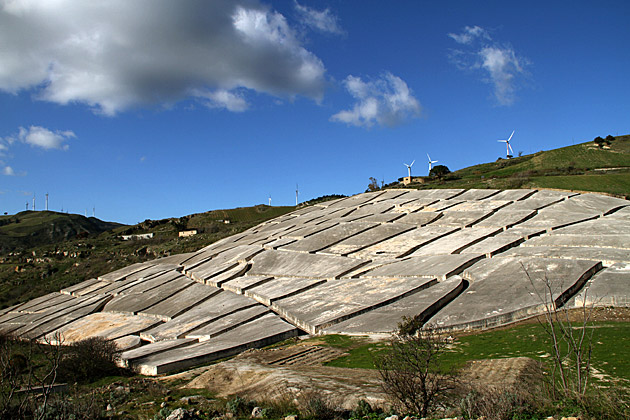 Burri covered the streets of Old Gibellina with concrete, preserving the layout of the blocks. Walking around his monument is unsettling. You're not just standing on the gravestone of a city, but actually tracing the lines of its corpse. Block after block of grey concrete rises from the ground, like the ghosts of buildings. They're high enough to peer over, so that the rest of the graves are always visible, along with the valley stretching out into the distance.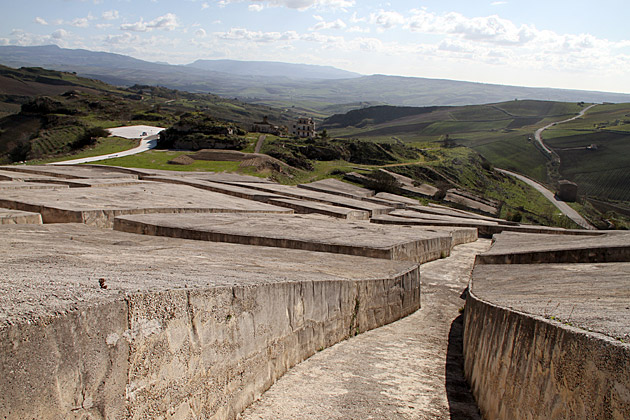 I expected to feel despondent while walking around this modern graveyard, but in truth I experienced something closer to comfort. Nature might have the strength to effortlessly topple our cities and wipe out huge swaths of our population. But we have the ability to make artwork out of the damage, transforming devastation into something eloquent and meaningful. Nature may be more powerful, but humanity is pretty cool.