Before we moved to Sicily for 91 days, I didn't know that there was actually a town called Corleone. I had assumed that the name was invented by Mario Puzo, who wrote The Godfather. So I felt a thrill upon discovering that the town actually does exist, just an hour from Palermo, and that it indeed has a past strongly identified with the Mafia. It was just a matter of time before we visited. My name is Michael, after all.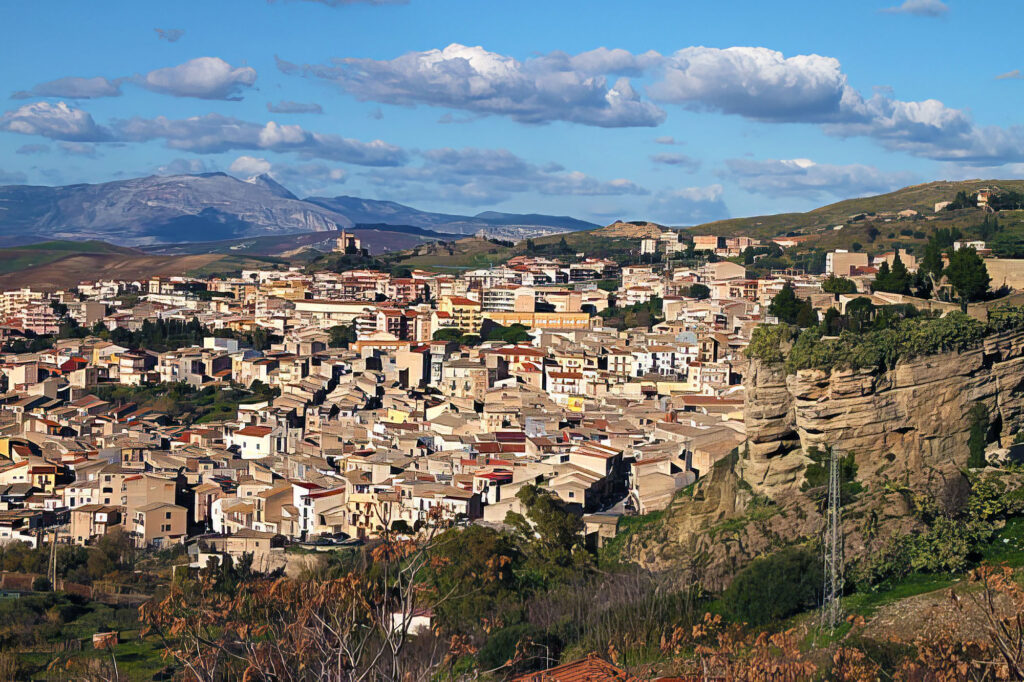 During the few short hours we spent in Corleone, I fell in love with a raven-haired Sicilian beauty, and had enough time to marry her. We enjoyed a dreamlike spell of wedded bless, before she was torn apart by a car bomb. Sad. But tragedy can not stain my life forever. We must move on.
Corleone was the last stop of a long day trip that had earlier taken us to Segesta and the Cretto di Burri. The drive from the Cretto looked short on the map, but the country roads were in hilariously bad condition, and the 50-kilometer drive took us over two hours. We pulled into Corleone much later than expected and, with winter daylight hours in short supply, didn't have nearly enough time to explore this gorgeous town.
Home to a population of 12,000, Corleone's streets wind up and around a steep hill. After parking, we walked down toward the center of town, where we saw the 14th century Chiesa Madre and the stately Santuario della Madonna del Rosario. More impressive than any man-made buildings, though, were the twin outcrops of La Sottana and La Soprana, which greet visitors upon entering Corleone. Recognize that second name? This tiny Italian town has provided appellations for two of fiction's greatest Mafia families.
Corleone is difficult to reach, and perhaps that's why it's always been a stronghold of the Mafia. Some of the most powerful crime bosses in Sicilian history were born here. Bernardo Provenzano, for one, went by the nickname of "The Tractor", for his charming propensity to mow people down. In 1963, Provenzano was charged with murder and went into hiding, which he was very good at. For 43 years, he eluded the authorities, but continued acting as the Godfather of the Corleonesi family, directly responsible for countless crimes. He was finally captured in 2006, by police who tracked a bag of fresh laundry sent to the farmhouse in which he was hiding.
We would have loved to spend more time in Corleone. After snapping a couple pictures of the sun setting spectacularly behind the mountains, we hopped back in the car. But before he started the engine, I grabbed Jürgen's cheeks with my hands and planted a big kiss on him. "I know it was you, Jürgen! You broke my heart. You broke my heart". When we got back home, I had an associate shoot him in the head. It's good to be the Godfather.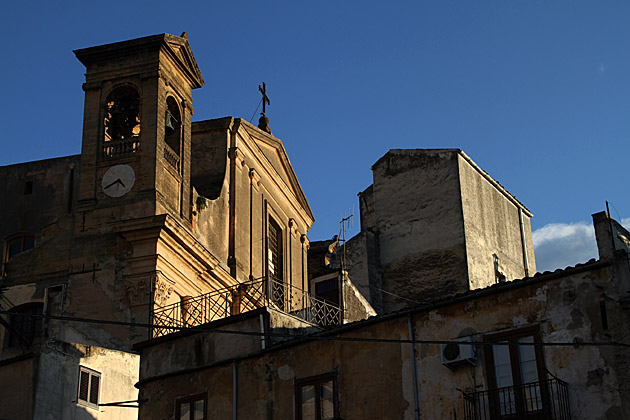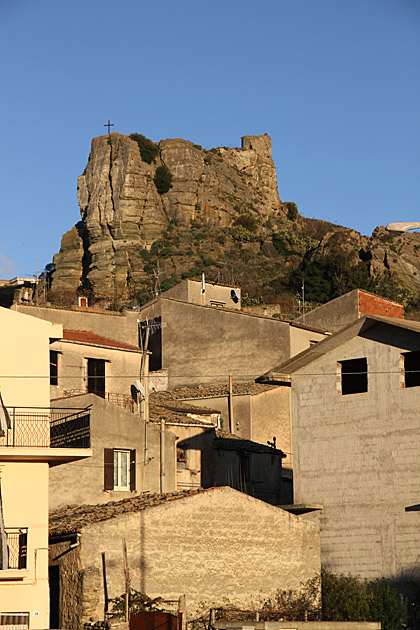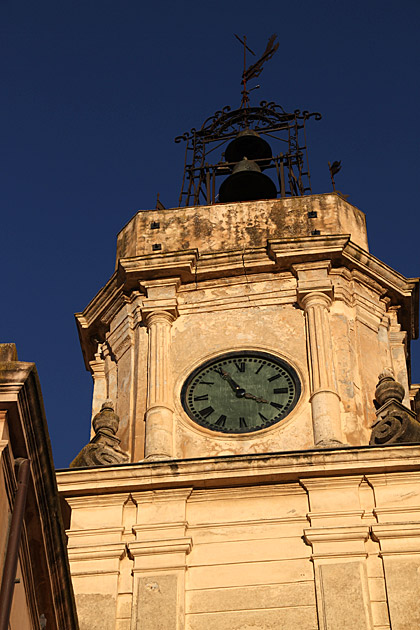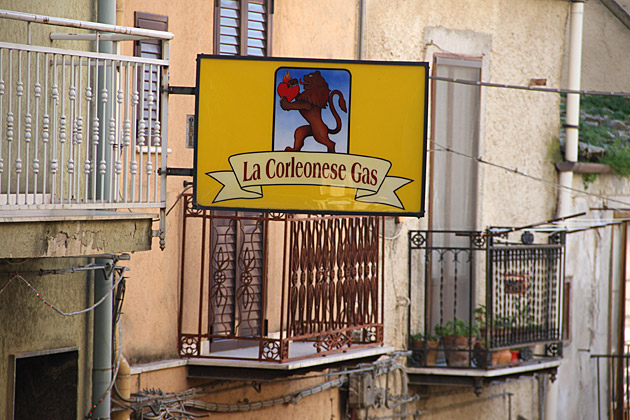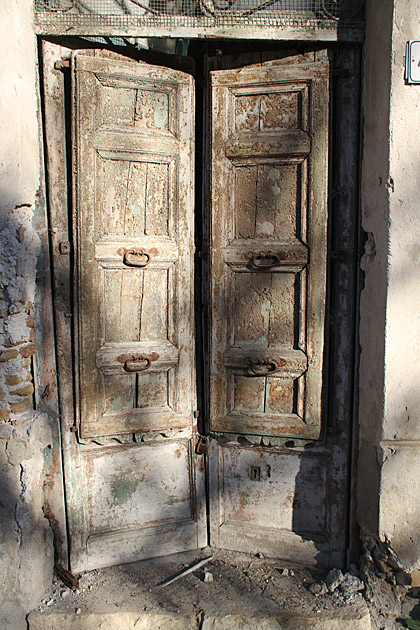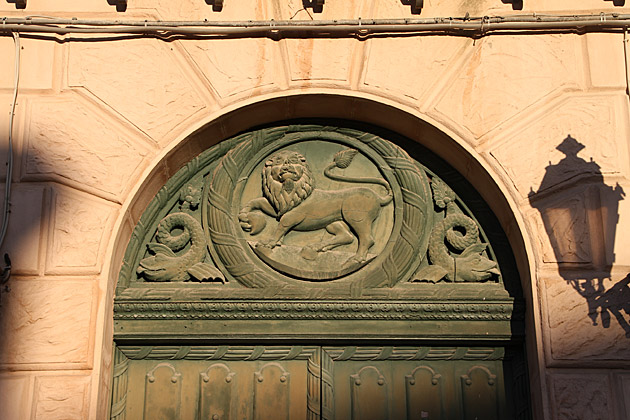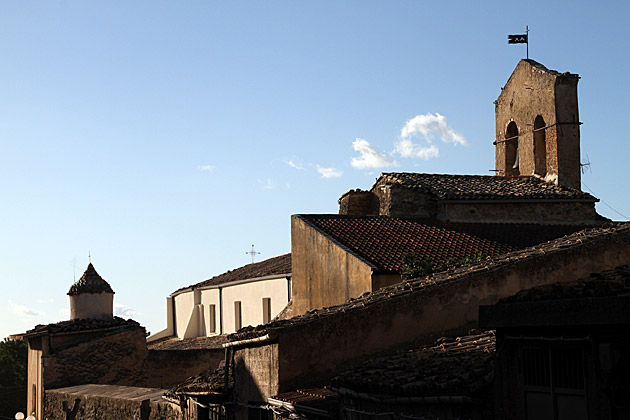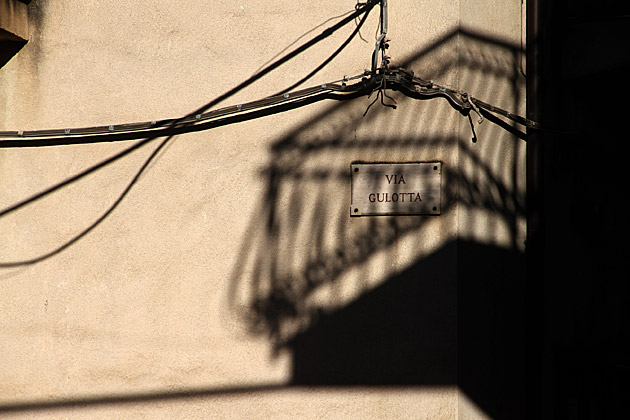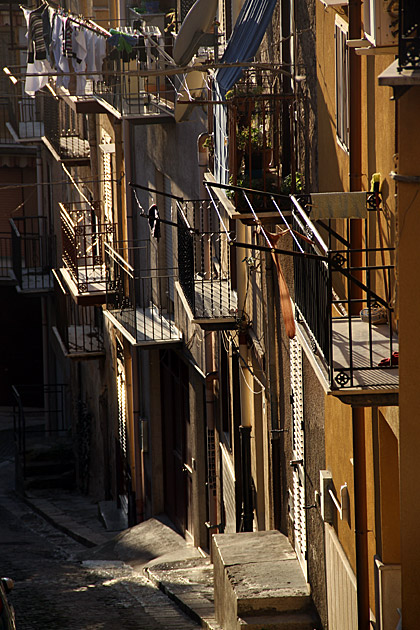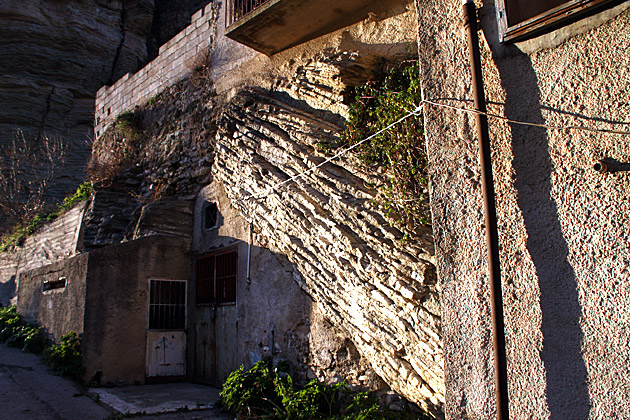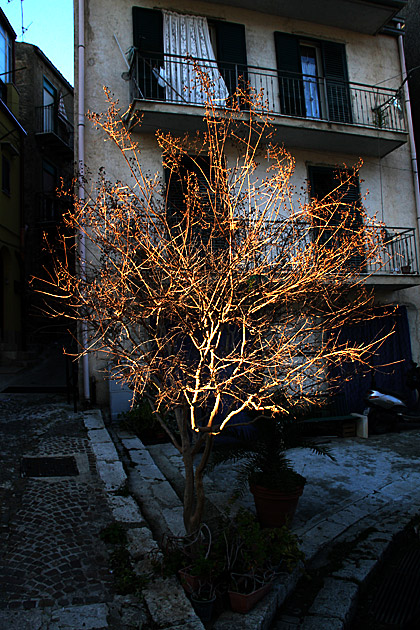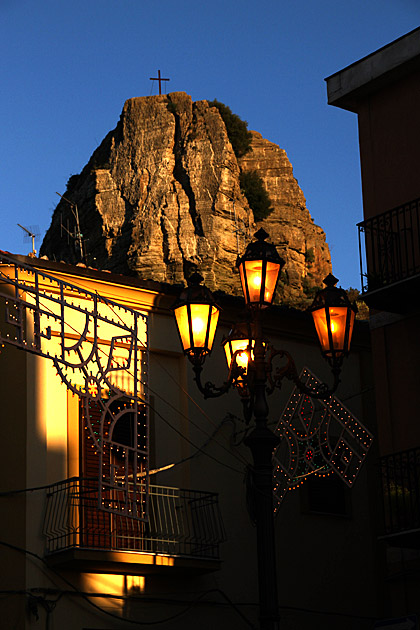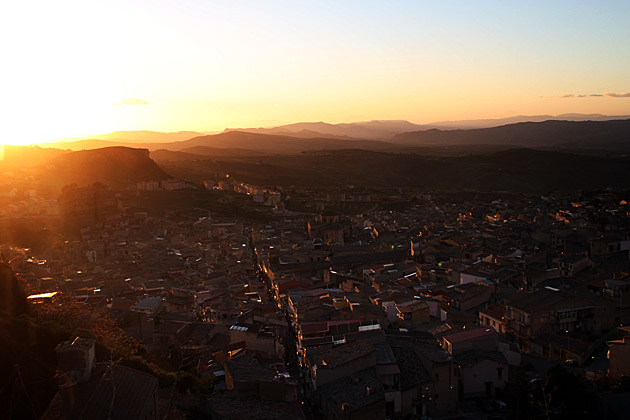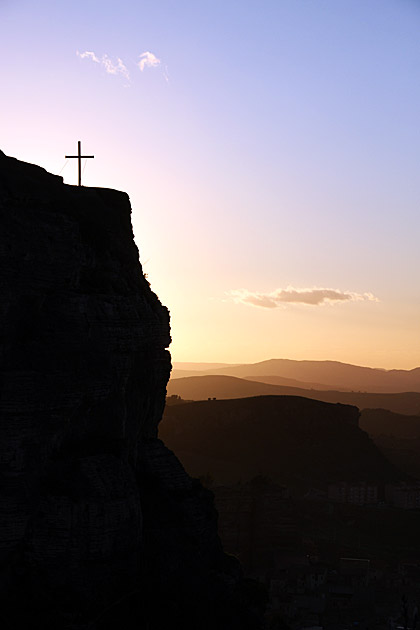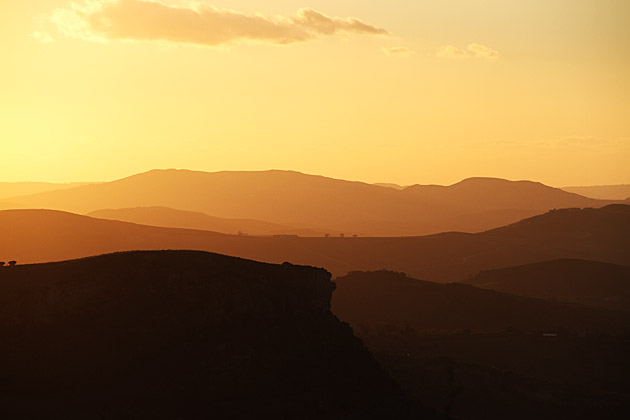 google_ad_client = "pub-1580149437633664";
/* 300×250, created 10/23/11 */
google_ad_slot = "0471143713";
google_ad_width = 300;
google_ad_height = 250;
//–>