The Oratory of San Lorenzo and the $20 Million Art Crime
Next to the church of San Francesco d'Assisi is the equally impressive Oratorio di San Lorenzo, built in 1569 with a snow white interior of stucco by the great Palermo artist Gicaomo Serpotta.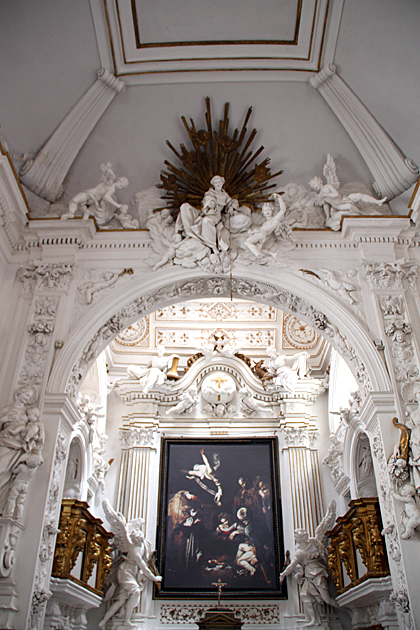 The oratory was a place of prayer for the convent of San Francisco. Nothing more than a small room, it can be seen in its entirety by standing in one spot and spinning around.
Exquisitely detailed ligneous benches with patterns intertwining mother of pearl and ivory rest upon the crimson marble floor. Splashes of gold in the chandelier and around the altar only serve to highlight the pure white of the rest of the oratory. A reprint of a work from Caravaggio hangs at the front of the room. (But why a reprint … ?)
The finely wrought stucco sculptures adorning the walls are the true highlight of the oratory. On the left, we see scenes from the life of San Francisco, and the right, from the life of San Lorenzo. The timelines converge at the back of the oratory, in a large stucco recreation of San Lorenzo's gruesome martyrdom on the gridiron.
Until 1969, the oratory was home to one of Caravaggio's late masterworks. The Nativity with San Lorenzo and Francisco d'Assisi was one of four large canvases the Italian master completed in Sicily shortly before his death. But on an October night in 1969, the painting was stolen, in a theft most attribute to the Mafia.
Caravaggio's Nativity is thought to be the most valuable still-missing work of art in the world, and has a place on the FBI's list of Top Ten Art Crimes. There's a hope that the painting is still around, but testimony by a Mafia informant who participated in the crime suggests that it's been destroyed. The robbery has frustrated experts for the last 42 years, and a lot more about the case can be read on a blog called Hunting Caravaggio.
A shame. But the crime lends extra dramatic weight to a place of extreme beauty. The Oratory of San Lorenzo is a must-see.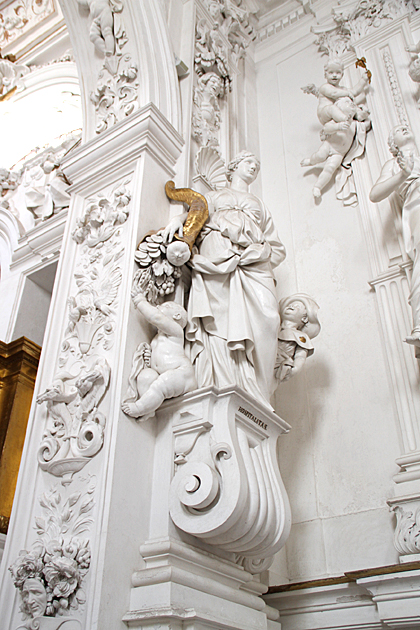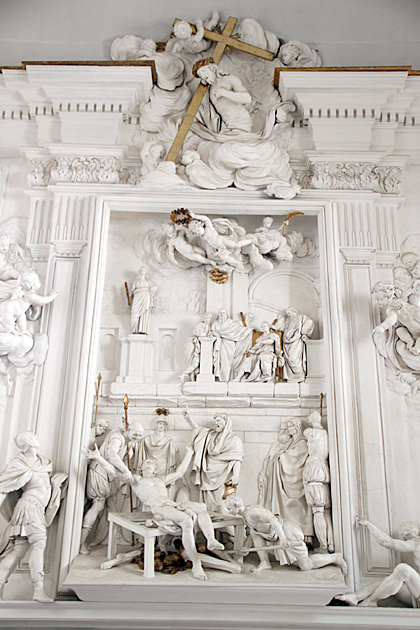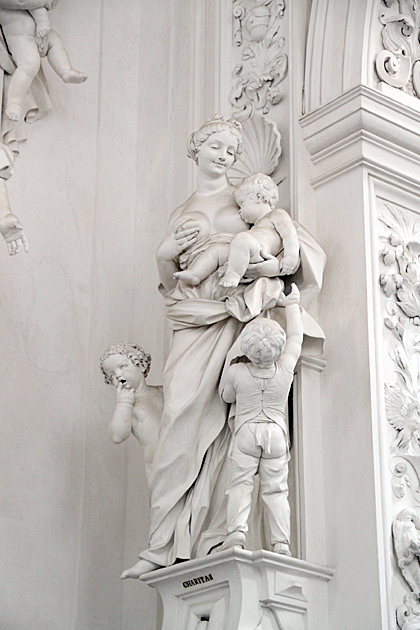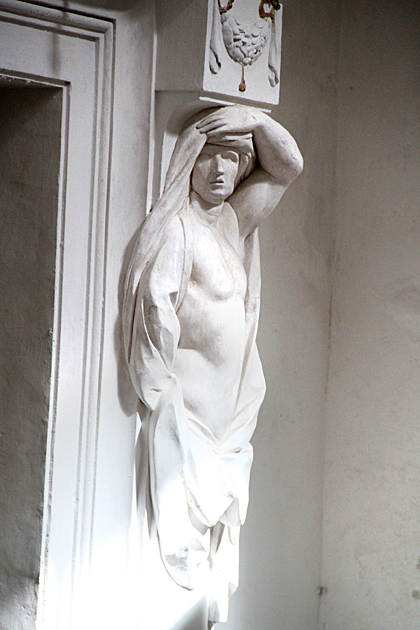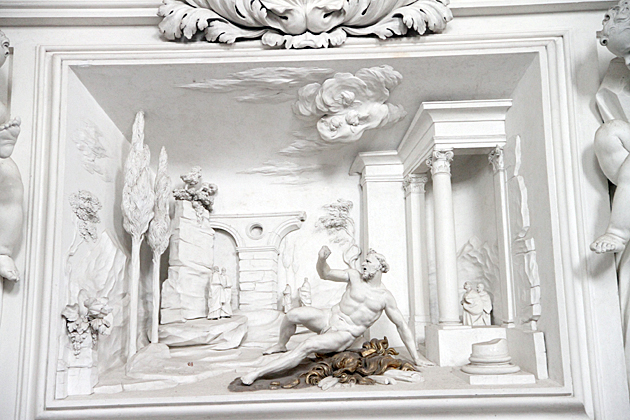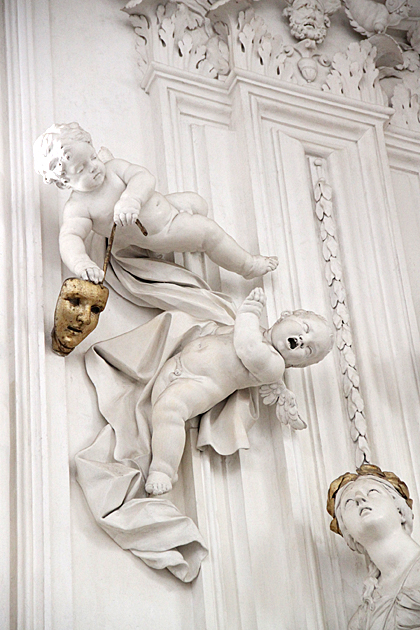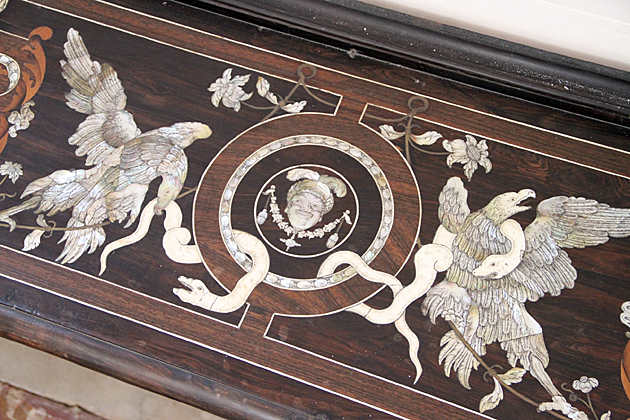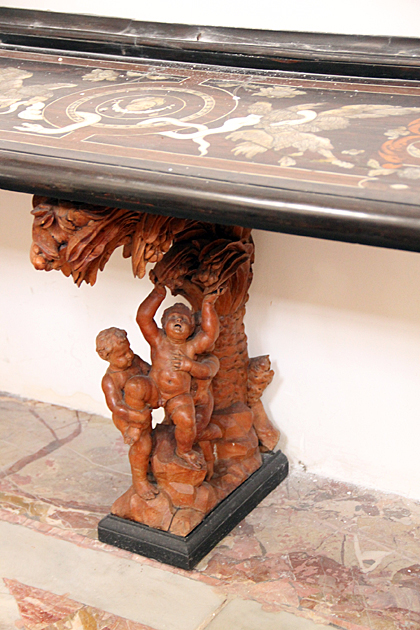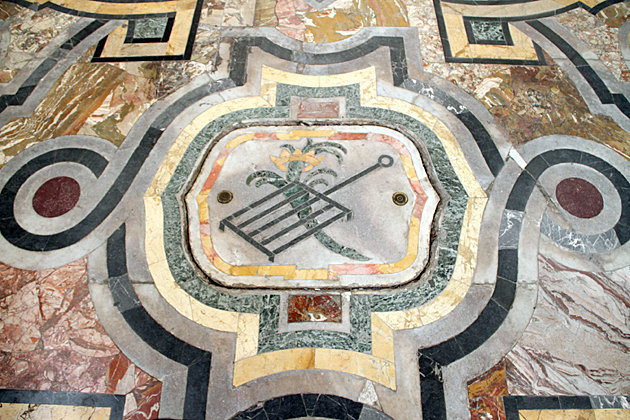 google_ad_client = "pub-1580149437633664";
/* 300×250, created 9/19/11 */
google_ad_slot = "0176613871";
google_ad_width = 300;
google_ad_height = 250;
//–>