Only in a city as ancient as Palermo could a construction known as the "New Gate" date from 1583. Found adjacent to the Norman Palace, the Porta Nuova is still the main entrance to the city center from the west.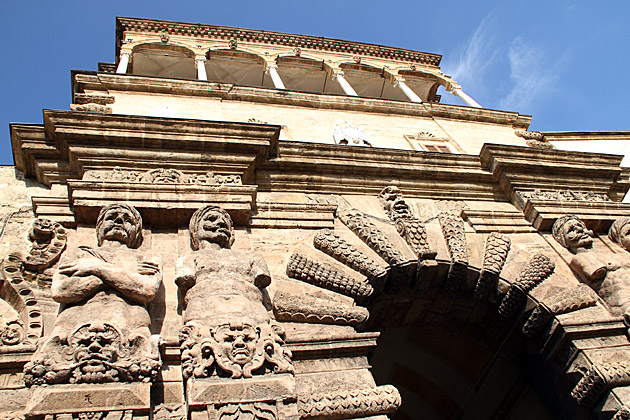 In general, Palermo isn't the the most pedestrian-friendly city, but walking through the Porta Nuova is absurd. The sidewalks disappear inside the gate, and two lanes of traffic are squeezed together, making drivers even more irritable than normal. As a walker, you have to peer around the side of the cement and make a run for it at the slightest gap.
Once safely through the gate, you'll likely want to run into the nearest bar and do a shot of whiskey, but take the time to turn around and admire the facade it presents to voyagers on their way into Palermo. Underneath a pyramid-shaped roof, four Moorish statues support the gate. These represent the Moors defeated by Charles V in his war on the Ottoman Empire.
Despite the mortal danger of passing through it, the Porta Nuova is one of our favorite bits of architecture in Palermo.