A Month in the Casa del Bastione
On New Year's Day, I was laying out on our rooftop terrace, taking in the sun, shirt off and pasta-stuffed belly proudly bared to the world. On January 1st. At some point, I realized that this was rather exceptional, and Palermo immediately picked up additional points in my mental "Favorite City" competition.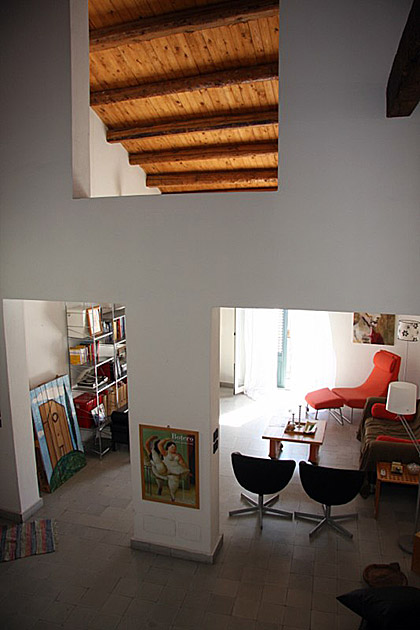 After a couple great months in the Vucciria's Casa Zatlo, we've switched to a different apartment near Il Capo. The Casa del Bastione. It's a nice change for us; we get to experience a new, noticeably quieter section of the city and we're close by the incredible market of Il Capo. Best of all? It's got a terrace. And although the last few weeks have been marked by rain, we've taken advantage of every hour of sunlight that has presented itself.
The apartment, which you can book via VisitPalermo.it, is wonderful. Spacious, fully-outfitted and tastefully decorated with cool artwork and furniture. The last time we had such a large apartment was in Savannah, nearly a year ago, and I forgot how nice it is to be able to spread out. I've spent the last few days rolling around on the floor, just because I can.
The location is great, too. Just minutes from Teatro Massimo and the market of Il Capo, and with a lively shopping street nearby, it didn't take long to adjust to the new neighborhood. With two large bedrooms, the place would easily sleep two couples. The kitchen is fantastic, and the terrace as well. If you're looking for a great short-term let in Palermo, definitely take a look at the Casa del Bastione.
Description and more Photos at VisitPalermo.it