Another Great Theater: The Teatro Colon in Buenos Aires
After centuries of foreign occupation, Sicily enthusiastically joined the Kingdom of Italy in 1860. Finally free of the hated Bourbons, Palermo celebrated its allegiance to the new King Vittorio Emanuele by ordering a theater built in his honor. After thirty years of construction, the Teatro Massimo ("Maximum Theater") opened to great fanfare in 1897. It's the largest opera house in Italy, and the third largest in all Europe.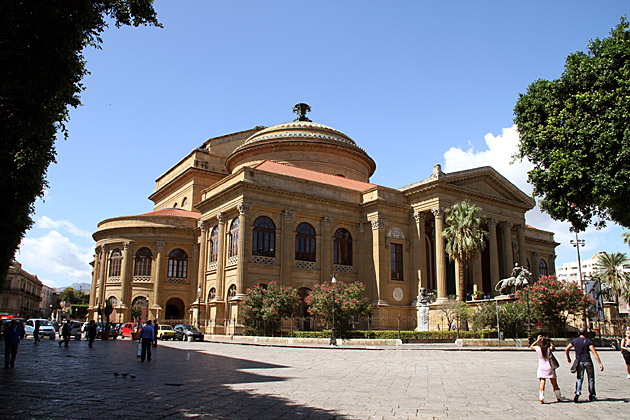 We weren't able to catch a show, but did take a short guided tour of the theater. The Teatro Massimo was built in a neoclassical style meant to echo Sicily's Greek ruins, such as those at Agrigento and Selinunte. At the grand entrance, visitors are greeted by statues of two lion-riding women, who represent Comedy and Drama.
The auditorium is gorgeous, gold and red velvet. The capacity of 1350 seems somewhat small for such a large room, but I suppose you don't want to be cramped at the opera. The stage is deceptively large, three times the size of the auditorium, and sufficient for the most extravagant productions. A performance of Aida in the 70s, our guide told us, saw horses and elephants tramping about the stage. And it's here that the climactic scene of The Godfather III was shot.
Besides the auditorium, we were able to visit the Royal Box and a couple foyers. The tour was brief, just under half an hour, and rather expensive. If you have the chance, the best way to visit the Teatro Massimo would be to skip the guided tour, put on some elegant clothes, and come for a show; the tickets for the upper balconies aren't that much more pricey than the tour.
Teatro Massimo – Website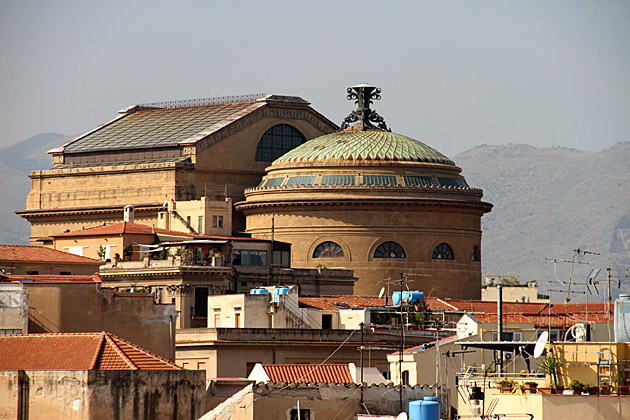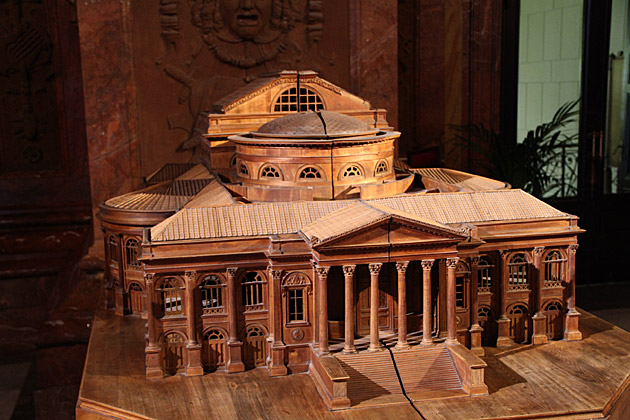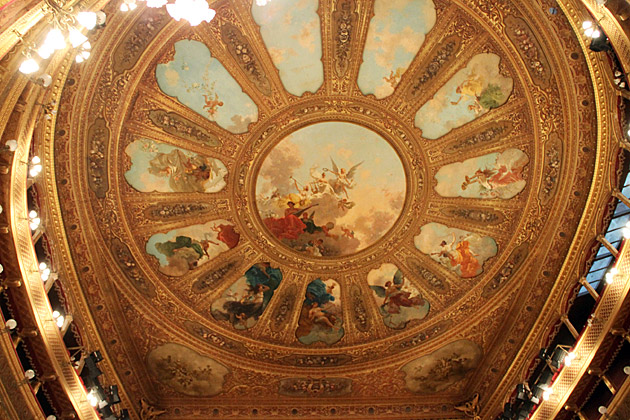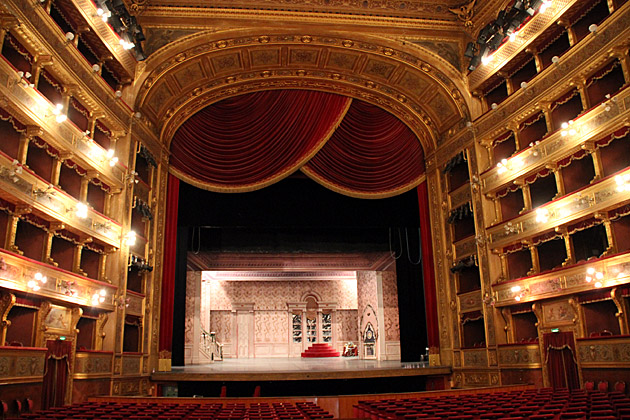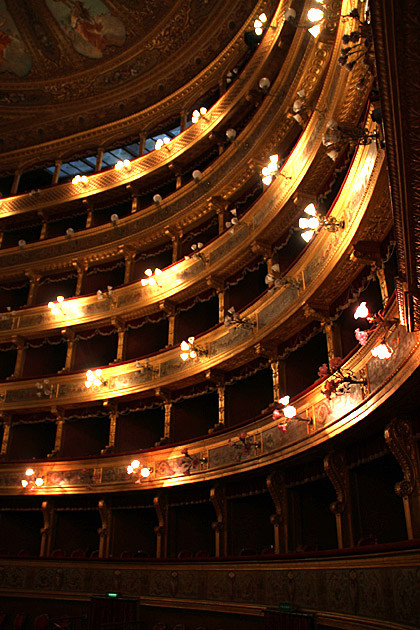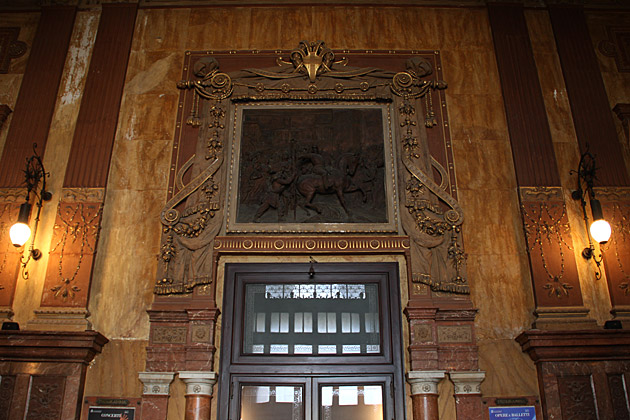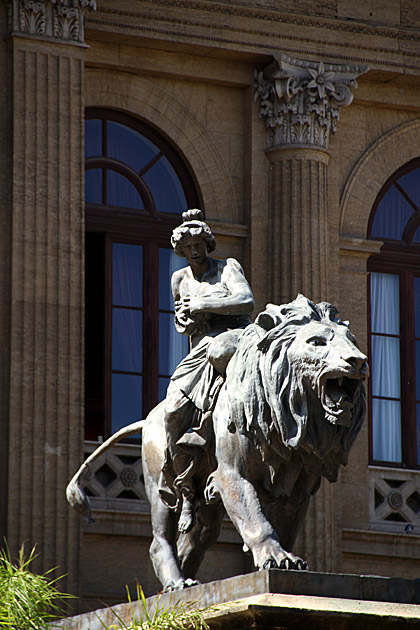 google_ad_client = "pub-1580149437633664";
/* 300×250, created 10/23/11 */
google_ad_slot = "0471143713";
google_ad_width = 300;
google_ad_height = 250;
//–>