First Impressions of Palermo
We had only been in Palermo for about five days, before we began to reach some brash and hasty conclusions about the city. Like most first impressions, these turned out to be largely accurate!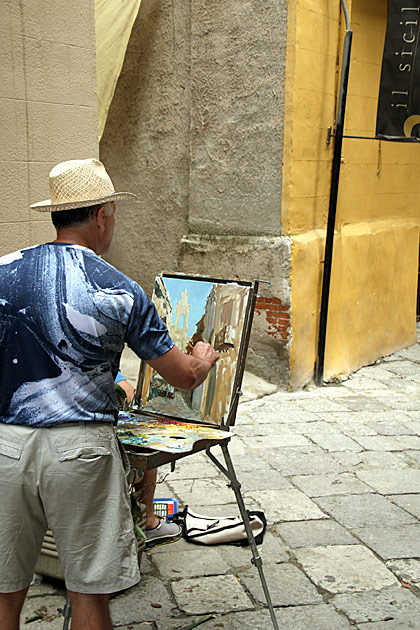 Palermo, at least the port-side Vucciria where we lived, is loud. There were times I couldn't believe the noise. Music was played at incredible volumes by our neighbors, including the 6-year-old below us who danced every night on his balcony in his underwear. People, standing close enough to kiss, shout at each other, because that's just the way they talk. Perhaps they're going deaf. That's it, first impression #1: People in Palermo are going deaf.
Adding to the noise are the constant vrooooms of mopeds, which brings me to first impression #2: Drivers in Palermo want to kill me. Innate survival instincts kicked in immediately after arriving, and quickly became perfectly honed. Without turning my head, I could accurately judge the distance of an approaching vespa, and step swiftly to the side at just the right moment, like a pedestrian matador.
Finally and most importantly, we quickly realized that Palermo would provide an incredible home for the next 91 days. The food, the buildings, the history. And yes, both the noisy street life and the people, who aren't nearly so bloodthirsty when they're not behind the wheel.