The Baroque Magnificence of Santa Caterina
Near Palermo's Quattro Canti is the Church of Santa Caterina, whose modest exterior belies the Baroque magnificence waiting inside.
Construction on the church began in 1566, but the interior decoration dates from the 17th and 18th centuries, when Baroque was at its height, and the Catholic church was encouraging intricate detail and emotional themes.
The artists in charge of the Santa Caterina got the message! The interior of the church is visually overwhelming, almost to the point of farce. Richly colored frescoes spill out across the ceiling, and bright patterns and ornate floral patterns cover the walls, which are themselves made of colored stone. Statues and paintings, including a clever three-dimensional depiction of Jonah and the whale, occupy every spot conceivable, and finding a drab corner might be an impossible task.
The church costs just a couple euros to visit, and is definitely worth a peek inside. The Santa Caterina is one of the most exuberant places of worship we've seen during our travels, and definitely the most stunning showcase of the Baroque.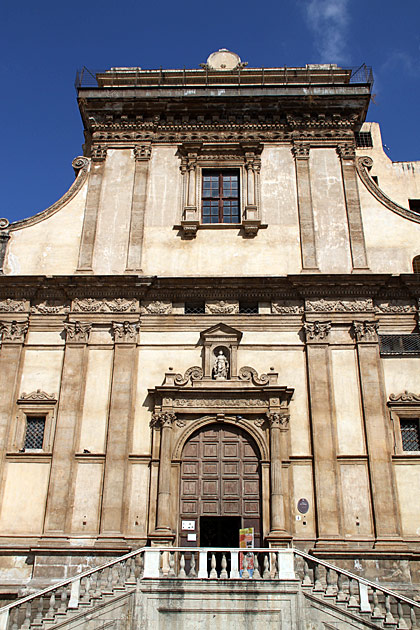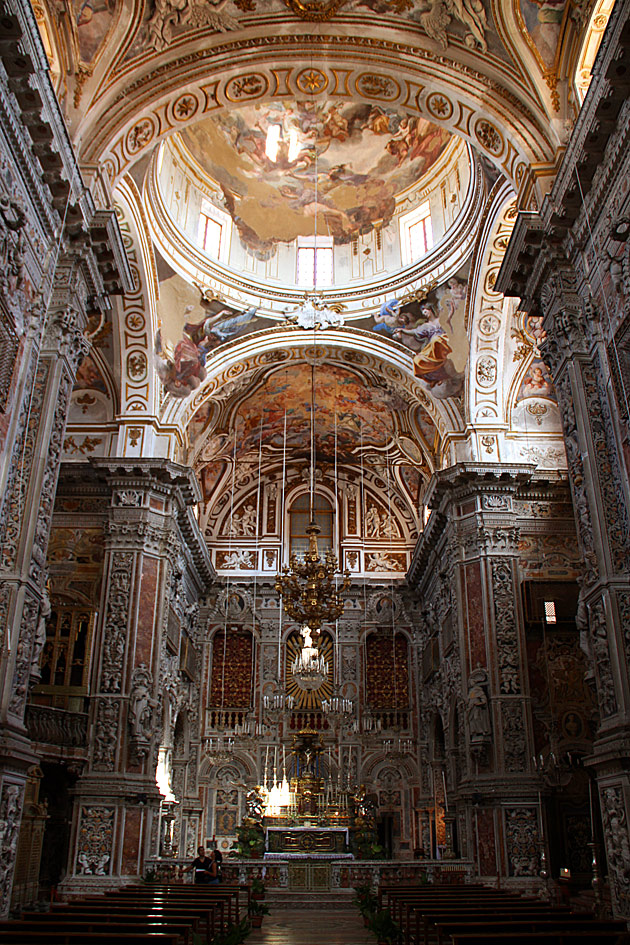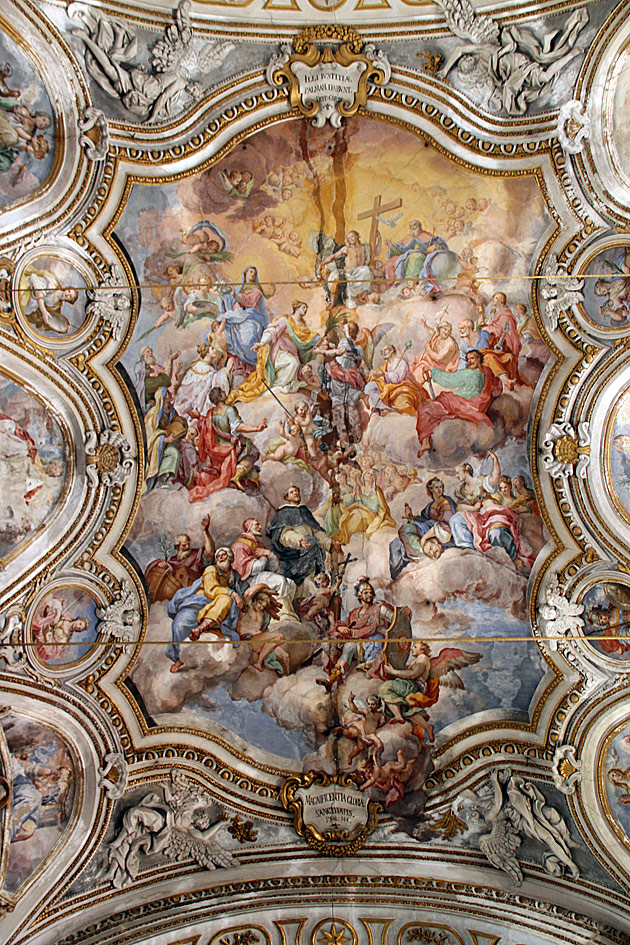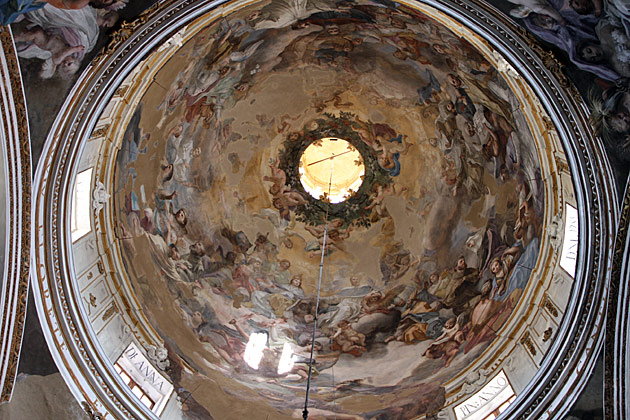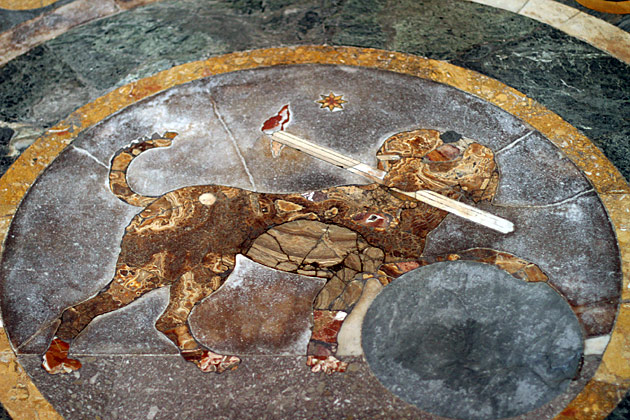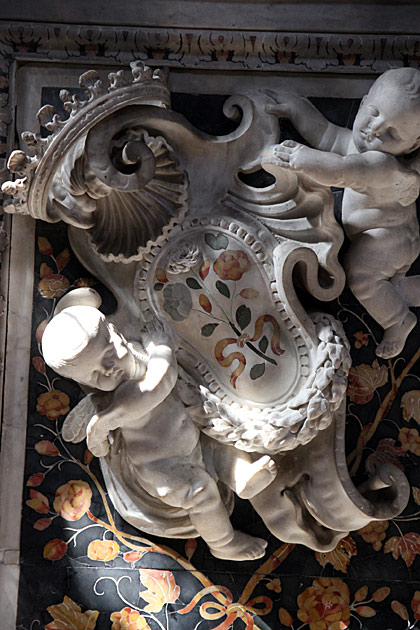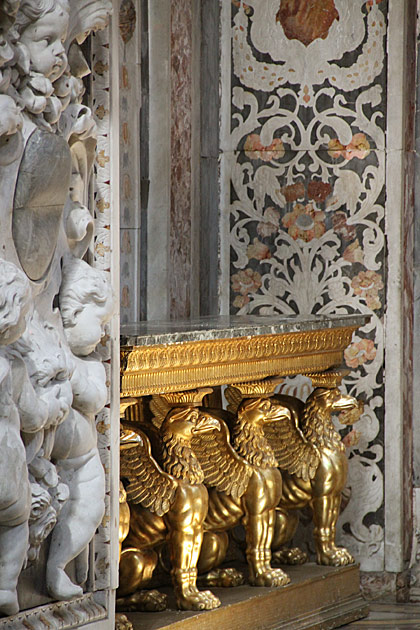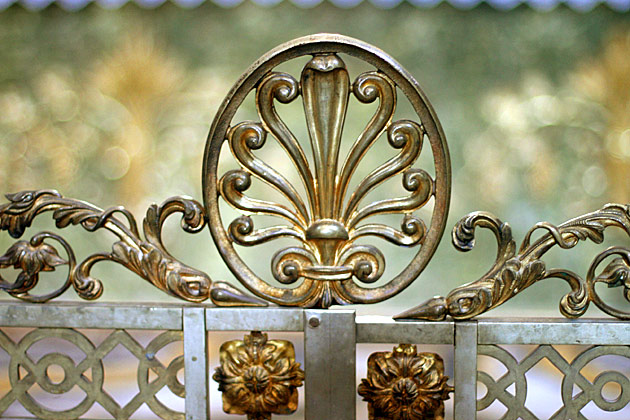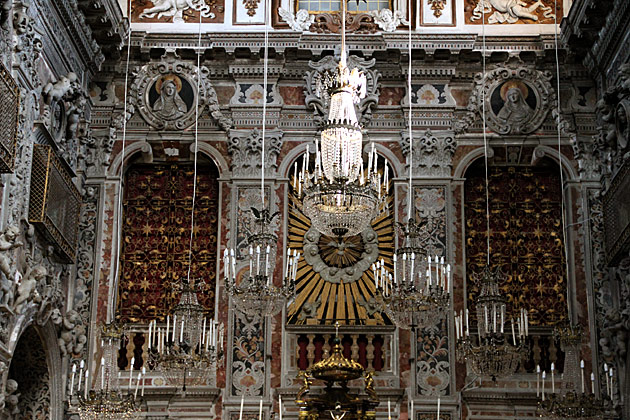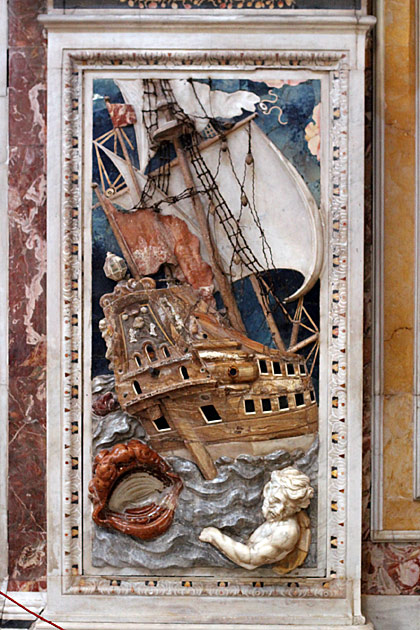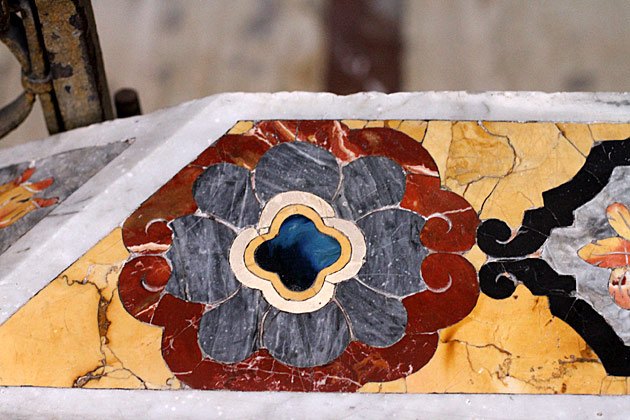 google_ad_client = "pub-1580149437633664";
/* 300×250, created 9/19/11 */
google_ad_slot = "0176613871";
google_ad_width = 300;
google_ad_height = 250;
//–>