Stepping into the neighborhood just behind the somber bulk of Palermo's Cathedral feels like entering another country. An Arabic one, to be precise. Il Capo is one of the city's oldest neighborhoods, and has managed to retain a distinctly Moorish influence in its streets and market.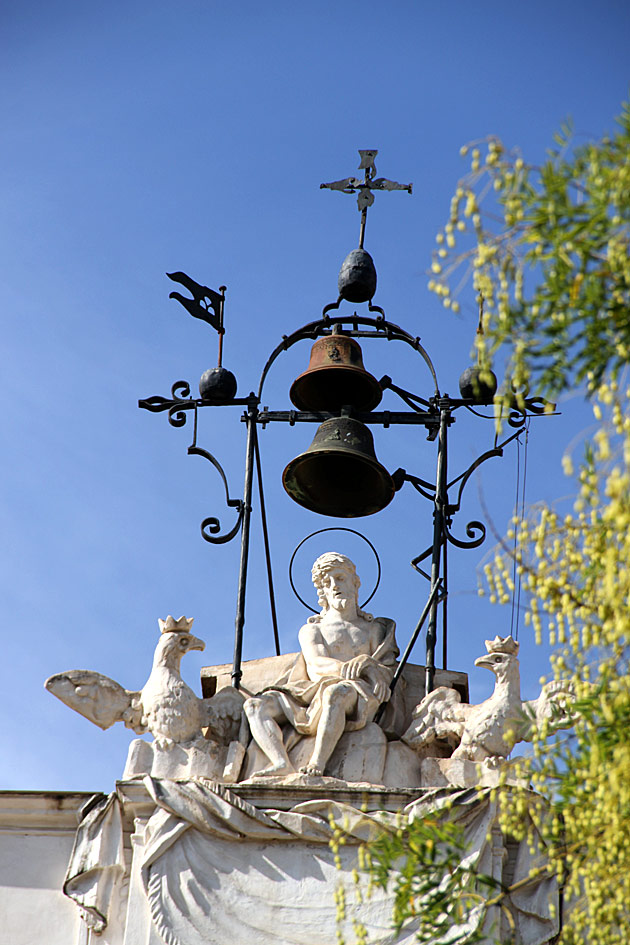 Il Capo occupies the northwestern quadrant of Palermo's historic center demarcated by the Quattro Canti, and reveals its charms like a jack-in-the-box. The first hour we spent walking around, we were unimpressed. The streets were narrow and photogenic, and had strange names like Via Sedie Volanti ("Flying Seats") and Scippateste (which I can best translate as "Head Snatcher"), but there wasn't much life.
But then: POP. As soon as we came upon the Piazza del Monte and Via Sant'Agostino, Il Capo burst out of its box. A busy market with vendors hawking everything from espresso makers to swordfish greeted us. Shopping around for the pine nuts and basil we'd need for pesto, we discovered the neighborhood's charms. A wedding was taking place in the church, and preparations for a weekend festival were underway. People seemed in unnaturally good moods; a barber and the customer he was shaving waved us in and asked us to take their picture. Random, but sure, why not?
Next to the barber, we found a bakery with white tiles and huge ovens in the back. I don't know if we're just having good luck, or are conditioned to dealing with more guarded Latin Americans, but people here are extraordinarily gracious to tourists. When we asked if we could see the bread being made, the woman in charge immediately bellowed, "Certo!! Entrate!", and ushered us in.
A couple days later, we returned to Il Capo to check out the festival. The church and adjacent streets were decked out in lights reminiscent of those from Valencia's Fallas festival. Unsurprising, since the best lights from Fallas are organized by Italian companies.
Morning is the best time to visit Il Capo, when the market is at its most hectic. But regardless of the hour, this neighborhood is worth a look.