For 91 Days
we lived in Palermo. The capital of Sicily is as famous for its cuisine as its dark ties to the Italian underworld. But food and the Mafia hardly begin to describe this incredible city, which is Italy's fifth-largest. We had three months to explore the culture, history, people, churches and museums of Palermo, and could have used a few more. Start reading from
the beginning
of our journey, or skip to
the end
. Visit the
comprehensive index
of everything we wrote about, or just check out a few posts, selected at random, below:
mike_frontpage(); ?>
Showing #11 - 20 of 104 Articles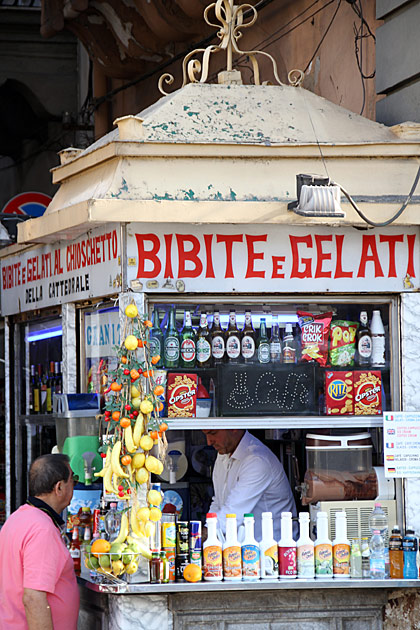 We've been here for about two weeks, and are just starting to adjust to life on Palermo's streets. On the chaotic alleyways of this city, scenes of striking beauty are almost as common as mountains of trash. But somehow, ancient elegance and modern grime work together well, giving Palermo an authentic feeling of life. If it all were clean and sparkly, the city wouldn't be nearly as captivating.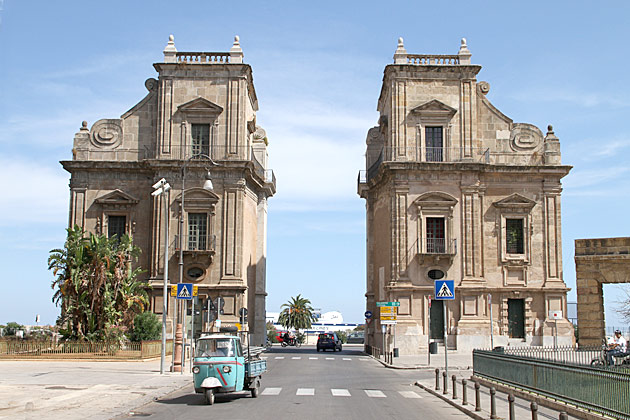 Charming, horseshoe-shaped La Cala was the main fishing port in Palermo, until the 16th century when it lost most of its size due to receding waters. The spot has played an important role in Palermo since the days of the Phoenicians, so it's not surprising that there's a lot to see here.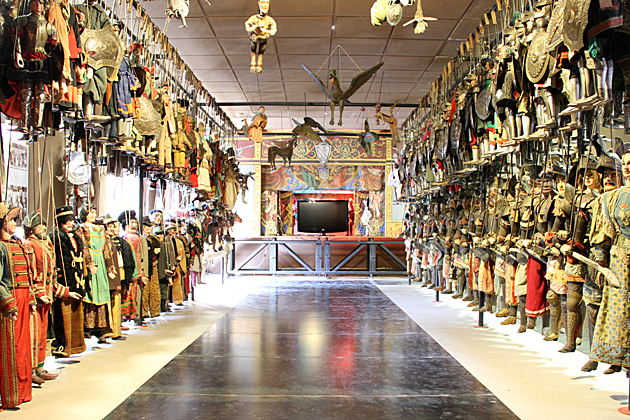 Pinocchio and Gepetto may have been from Florence, but the romantic image of a kindly, old man carving a puppet from wood is a distinctly Sicilian one. The art of puppet theater, or the Opera dei Puppi, has especially deep roots in Palermo.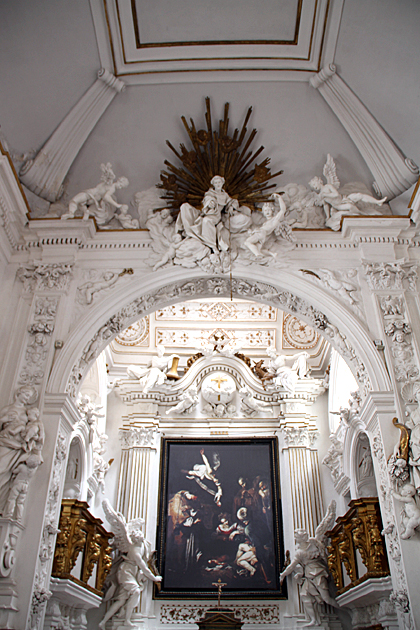 Exquisitely detailed ligneous benches with patterns intertwining mother of pearl and ivory rest upon the crimson marble floor. Splashes of gold in the chandelier and around the altar only serve to highlight the pure white of the rest of the oratory. A reprint of a work from Caravaggio hangs at the front of the room. (But why a reprint ... ?)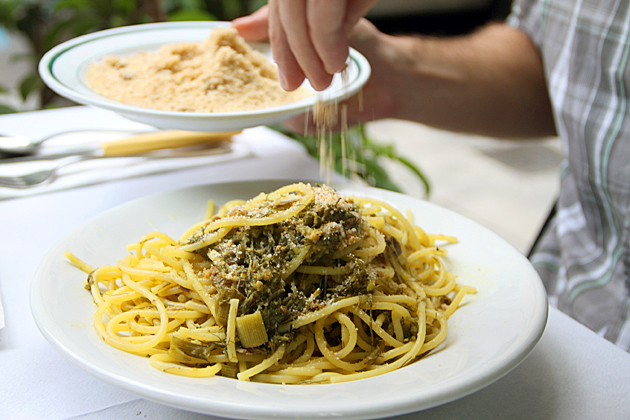 Reading that one of Palermo's favorite dishes is pasta con le sarde, spaghetti with sardines and fennel, didn't exactly set my stomach on fire with unquenchable desire. But after seeing plate after plate being ordered at Ristorante Amato, near the Teatro Massimo, I figured there must be something to it. So I hopped on the bandwagon and ordered my first ever pasta/sardine/fennel dish. And it won't be my last.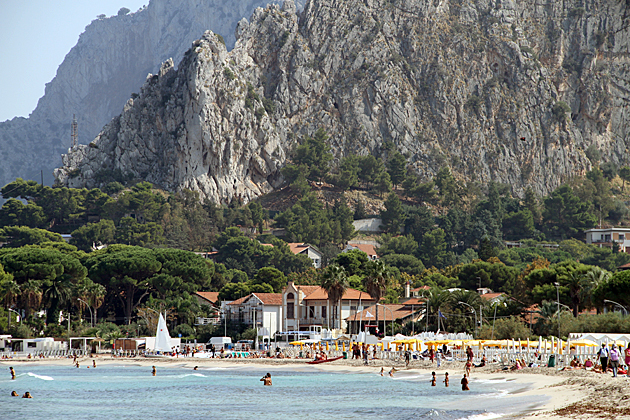 Trapped between Monte Pelligrino and Monte Gallo, Mondello was a fishing village for most of its existence, until its white beach and turquoise water were discovered by the leisure classes of Palermo. Nowadays, it's almost purely a resort town, and highly congested during summer. When we visited on the last day of September, though, there weren't too many other people and the water was still warm enough for swimming.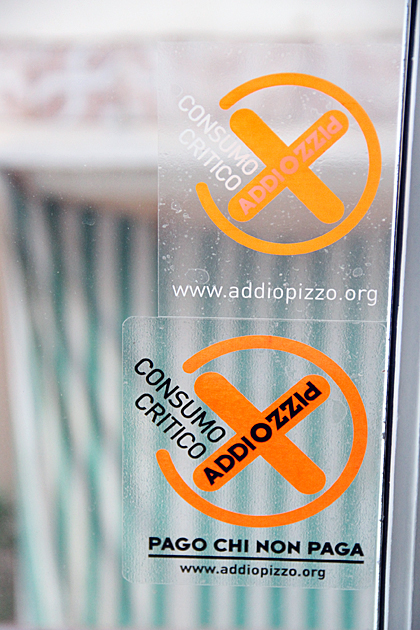 Although their presence is practically invisible to tourists, the Mafia is very much a reality for the residents of Palermo. One of the most tangible nuisances is the pizzo: the "protection fee" that Sicilian business owners are compelled to pay to the Cosa Nostra.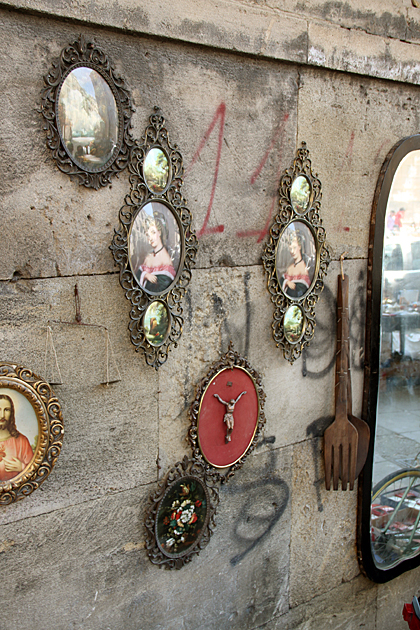 Separating Northern Africa and Europe, and providing passage between the Orient and the West, the Mediterranean Sea has always been one of human history's focal points. Sicily is set in the middle of the sea and, as you might expect, its capital city has seen a fair share of drama throughout the centuries.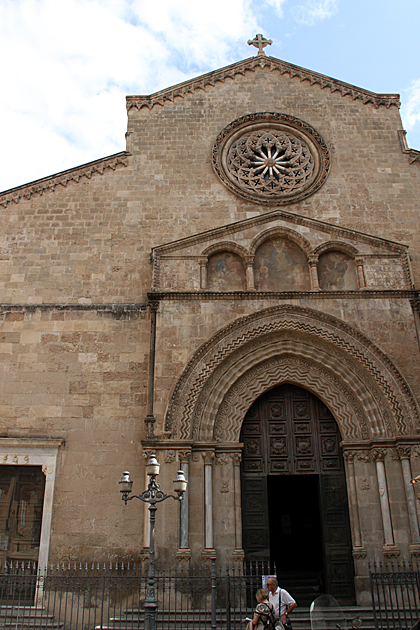 Tucked into a small plaza just south of the Corso Vittoro Emanuele is the church of San Francesco d'Assisi. Originally built in 1260, the church has undergone many transformations in its 750 years, and still plays an important role in Palermo's religious life.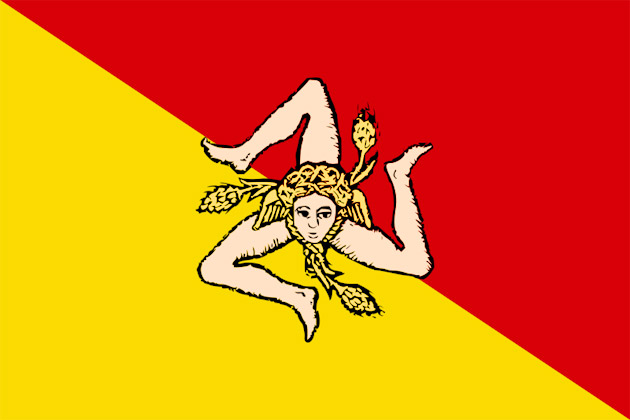 What do Medusa, heads of wheat and human legs all have in common? Surely not more than this one thing: they all appear on the flag of Sicily, one of the strangest flags in the world.