The Temple of Apollo and the Fountain of Arethusa
Book Your Syracuse Hostel Here
The moment you cross the bridge onto the island Ortigia, where the ancient center of Syracuse is found, you're confronted with what the word "ancient" truly means. The ruins of the Temple of Apollo greet visitors at the island's gateway, and serve as the perfect introduction to a city rich in myth and history.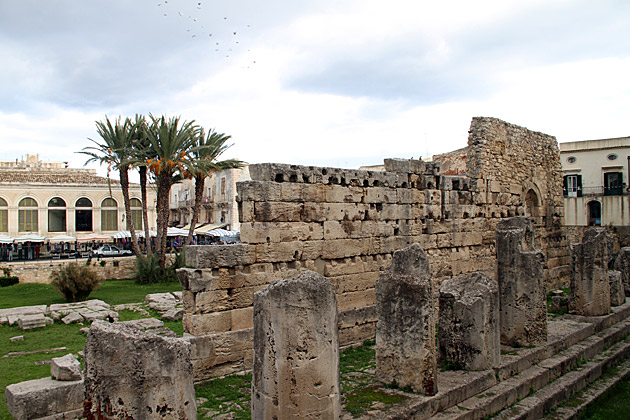 The Tempio di Apollo dates from the 6th century BC, according to an inscription found on the ruins. It's the oldest surviving monument on Sicily and one of the oldest Doric temples in the world. A few of the massive columns and most of the eastern facade are still standing despite the passage of over 2500 tumultuous years. After the departure of the Greeks, the Byzantines turned the temple into a church, and the Arabs into a mosque. The Normans would work it into another church, and it would eventually serve as a barracks for Spanish troops.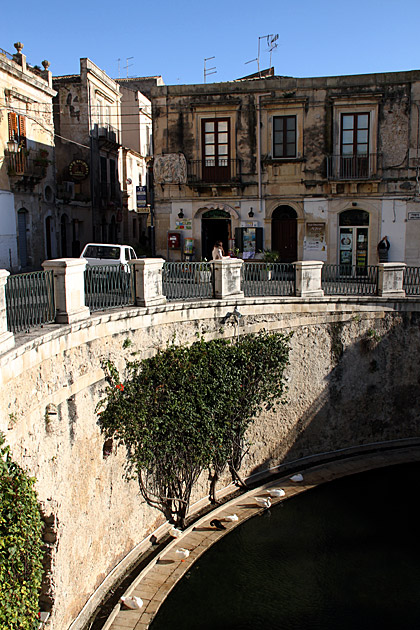 Apollo was the son of Zeus, and his twin sister Artemis also plays an important role in the mythology of Syracuse. In her desperate escape from the lustful river god Alpheus, the beautiful water nymph Arethusa sought assistance from Artemis. The goddess took pity on Arethusa and, seeking to disguise her, transformed her into a natural spring. But Alpheus wouldn't be denied. Entering from the sea into which the spring flowed, he was finally able to mingle his waters with Arethusa's. Kinky.
Found on Ortigia's eastern coast, just a few minutes from the cathedral, the Fountain of Arethusa is the spot where this godly intermingling took place. The natural spring which feeds this small lagoon was a place of significant religious importance for the Cult of Artemis, and is today filled with papyrus plants and swans. A number of cafes and restaurants surround the fountain, and it's the perfect place to take a long break and prepare for yet more sightseeing in Syracuse.
Location of the temple of Apollo on our Sicily Map
Location of the fountain of Arethusa on our Sicily Map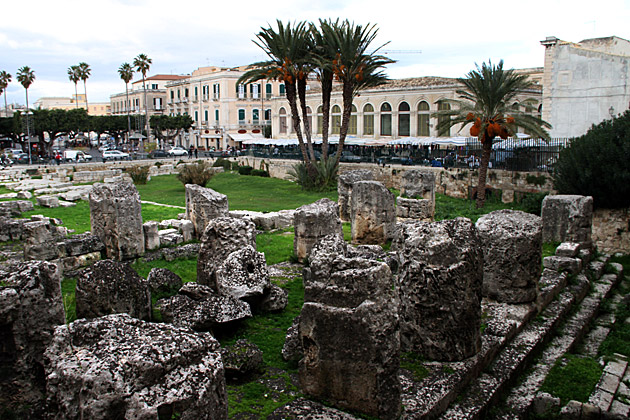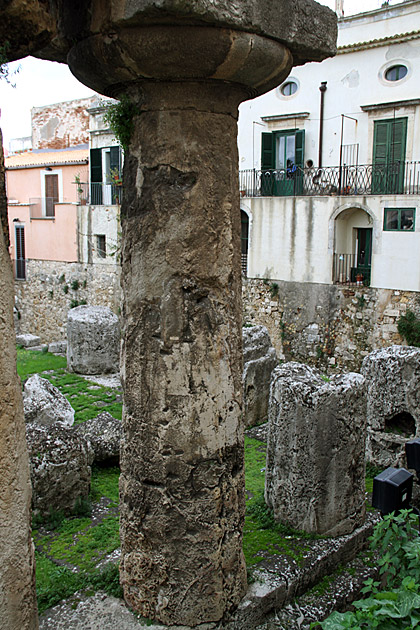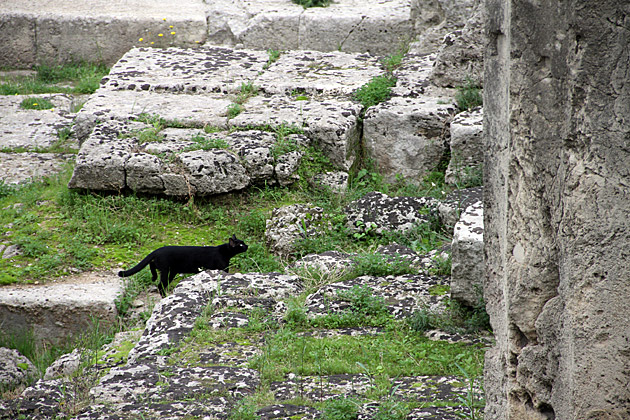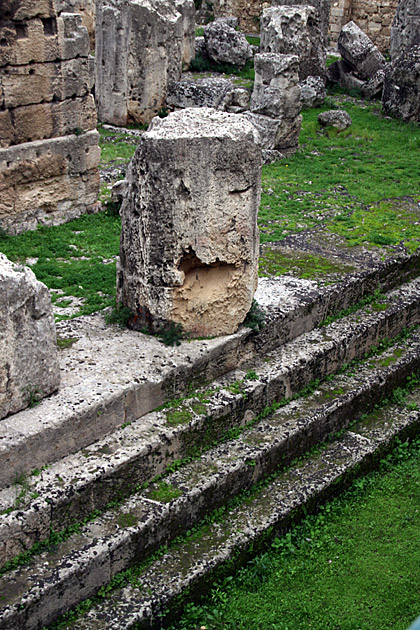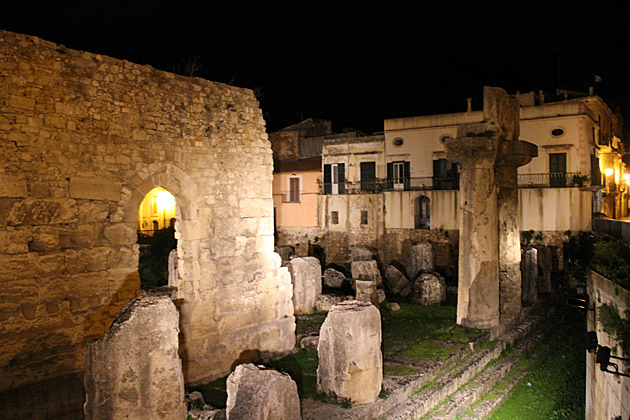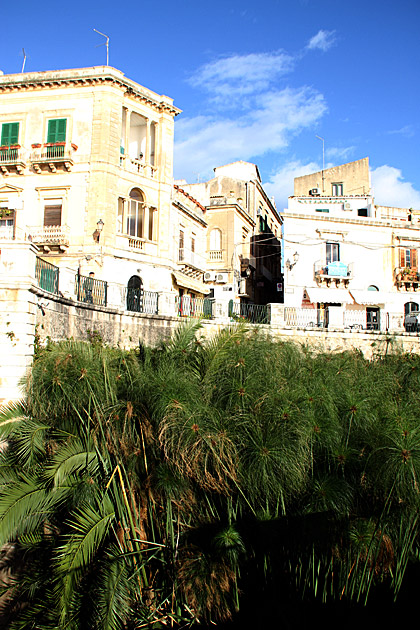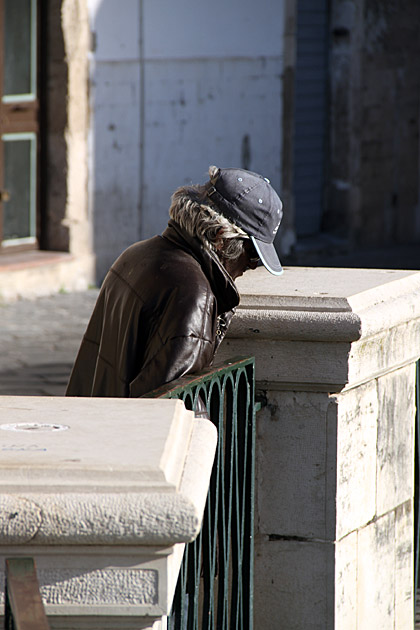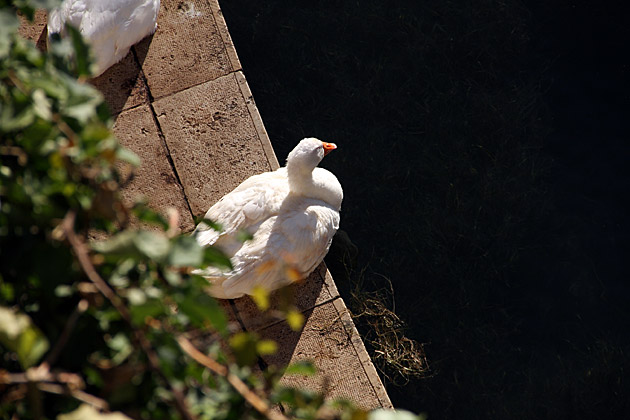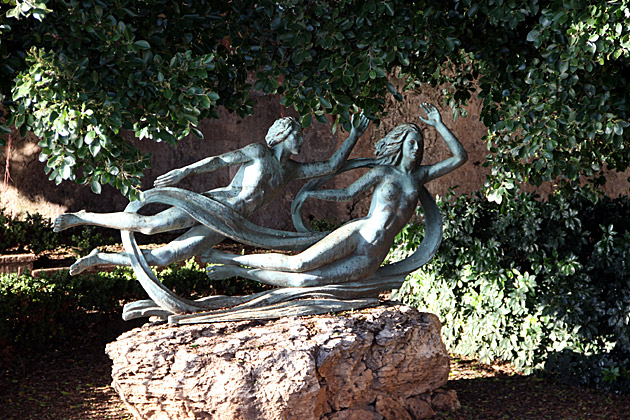 google_ad_client = "pub-1580149437633664";
/* 300×250, created 10/23/11 */
google_ad_slot = "0471143713";
google_ad_width = 300;
google_ad_height = 250;
//–>