For 91 Days
we lived in Palermo. The capital of Sicily is as famous for its cuisine as its dark ties to the Italian underworld. But food and the Mafia hardly begin to describe this incredible city, which is Italy's fifth-largest. We had three months to explore the culture, history, people, churches and museums of Palermo, and could have used a few more. Start reading from
the beginning
of our journey, or skip to
the end
. Visit the
comprehensive index
of everything we wrote about, or just check out a few posts, selected at random, below: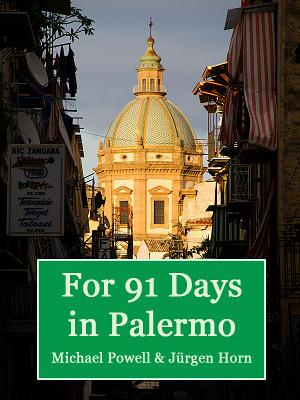 We've collected three months of our experiences in Sicily's capital into an E-book, which you can download directly or buy on Amazon for your e-reader. Get over two hundred full-color images, and all our articles from Palermo and Sicily in an easy-to-carry format. With a comprehensive index arranged by category and date, the e-book is easy to navigate, and filled with beautiful photos, amusing anecdotes, and detailed, well-researched descriptions of this Mediterranean city's incredible food, culture and history.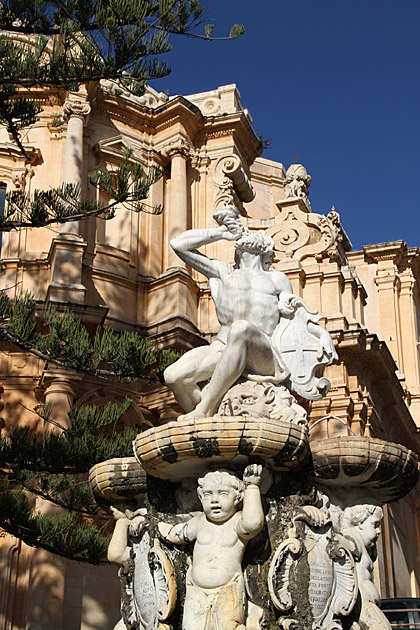 If you're an adult human living in the 21st century, you have at some point in your life suffered a catastrophic computer crash. You've been faced with the choice of whether to try and recover your system, or just start fresh with a clean install. And you've probably learned that, almost always, the best option is to start clean and reinstall from scratch. Restorations rarely work and, even if you're able to cobble your computer back to a semi-functional state, there are usually problems. No, it's best to bite the bullet, lose some work, and start over. For metaphorical proof from history, just look at the Sicilian city of Noto.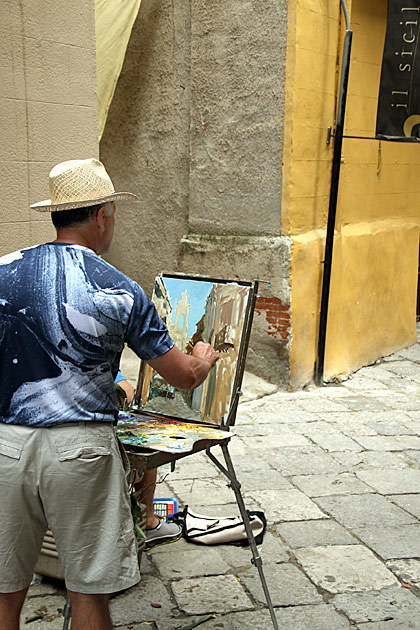 Palermo, at least the port-side Vucciria where we lived, is loud. There were times I couldn't believe the noise. Music was played at incredible volumes by our neighbors, including the 6-year-old below us who danced every night on his balcony in his underwear. People, standing close enough to kiss, shout at each other, because that's just the way they talk. Perhaps they're going deaf. That's it, first impression #1: People in Palermo are going deaf.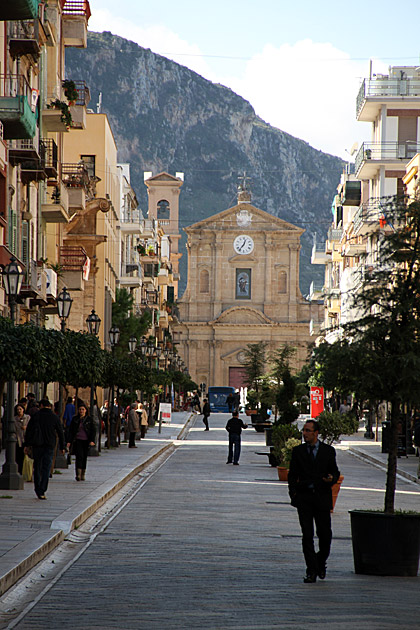 In the 18th century, the elite of Palermo chose Bagheria as the place to escape city life and erect their villas. These remain into the present day, and give the town of 55,000 a peculiar feel. Gorgeous Baroque and Neoclassical villas with poetic names like Palagonia, Spedalotto and Serradifalco are spotted throughout the town, hidden among ugly newer constructions thrown together in the post-war years.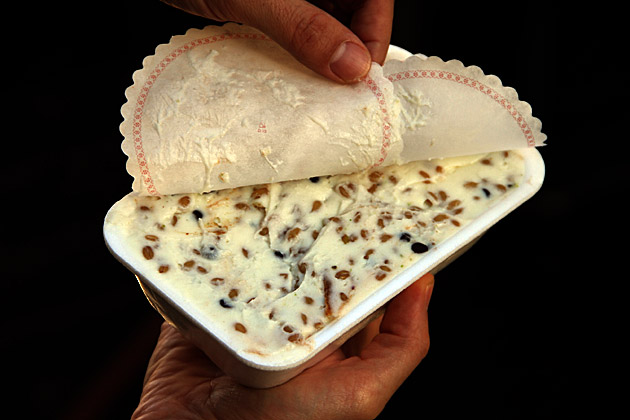 Saint Lucy was a 4th century Sicilian martyr, born and executed in Syracuse. She's thought to be responsible for ending a famine 1582, and Sicilians honor her feast day on December 13th by abstaining from bread.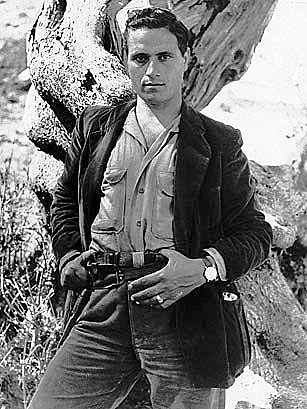 One of the most controversial figures in recent Italian history is Salvatore Giuliano, who enjoyed a reputation as the Sicilian Robin Hood, stealing from the rich to give to the poor. But that's a simplistic and overly noble description of Giuliano, who operated out of Montelepre near Palermo and was a constant thorn in the side of the government and police.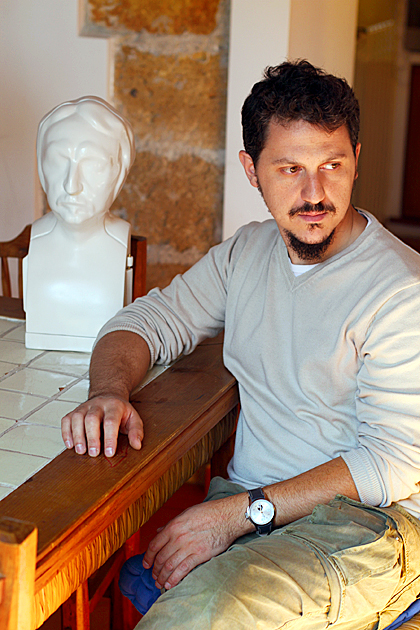 From the regal statues of the Quattro Canti to the delicate stucco work inside the Oratorio di San Lorenzo, it's apparent that sculpture has always played an important role in Palermo's art scene. We had the chance to meet one of the city's modern sculpture artists, Daniele Franzella, who showed us into his apartment and workshop.