For 91 Days
we lived in Palermo. The capital of Sicily is as famous for its cuisine as its dark ties to the Italian underworld. But food and the Mafia hardly begin to describe this incredible city, which is Italy's fifth-largest. We had three months to explore the culture, history, people, churches and museums of Palermo, and could have used a few more. Start reading from
the beginning
of our journey, or skip to
the end
. Visit the
comprehensive index
of everything we wrote about, or just check out a few posts, selected at random, below: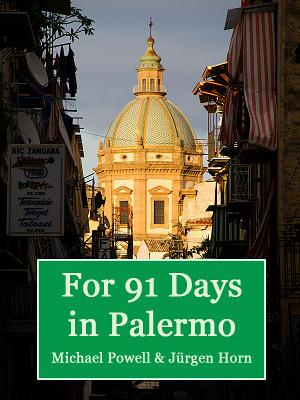 We've collected three months of our experiences in Sicily's capital into an E-book, which you can download directly or buy on Amazon for your e-reader. Get over two hundred full-color images, and all our articles from Palermo and Sicily in an easy-to-carry format. With a comprehensive index arranged by category and date, the e-book is easy to navigate, and filled with beautiful photos, amusing anecdotes, and detailed, well-researched descriptions of this Mediterranean city's incredible food, culture and history.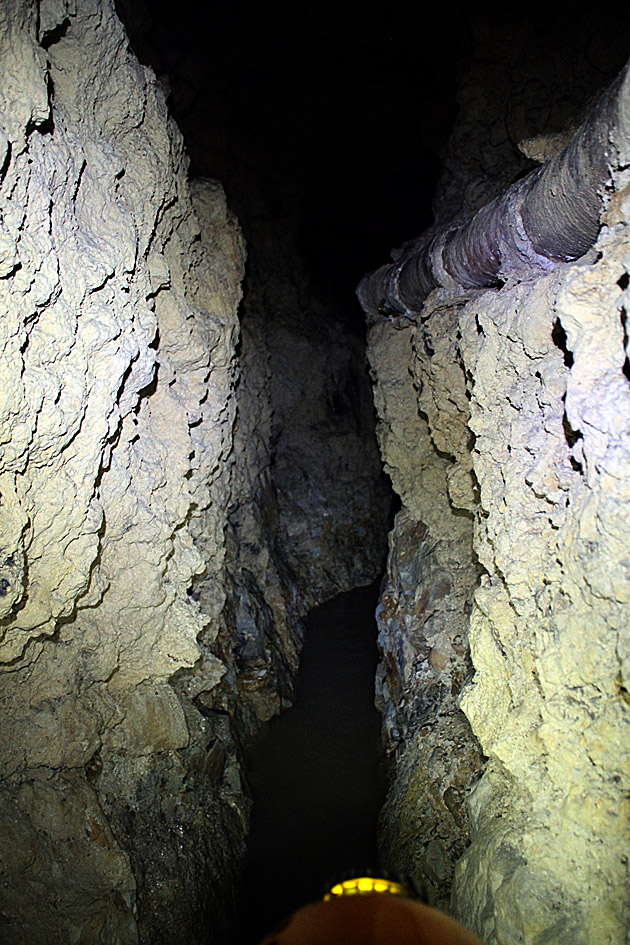 The Arab rule of Palermo lasted little more than a century, but constituted a true golden age for the city. Gardens and glorious buildings sprouted up, and Palermo replaced Syracuse as the island's capital. It became the second largest city in Europe, renowned across the continent as a center of learning and for its privileged way of life. Among the many improvements introduced by the Moors was a system of underground canals, or Qanat, that provided the whole city with fresh water from natural springs in the Monreale area.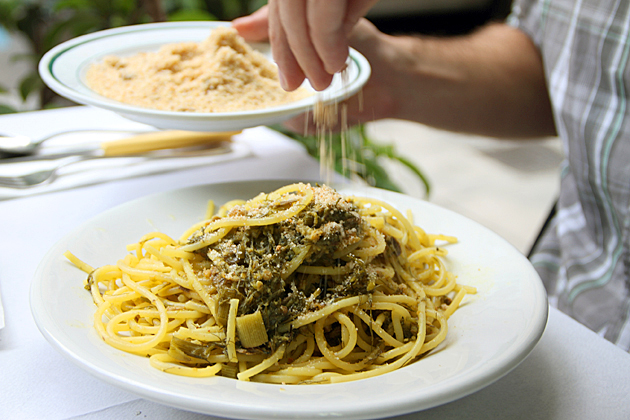 Reading that one of Palermo's favorite dishes is pasta con le sarde, spaghetti with sardines and fennel, didn't exactly set my stomach on fire with unquenchable desire. But after seeing plate after plate being ordered at Ristorante Amato, near the Teatro Massimo, I figured there must be something to it. So I hopped on the bandwagon and ordered my first ever pasta/sardine/fennel dish. And it won't be my last.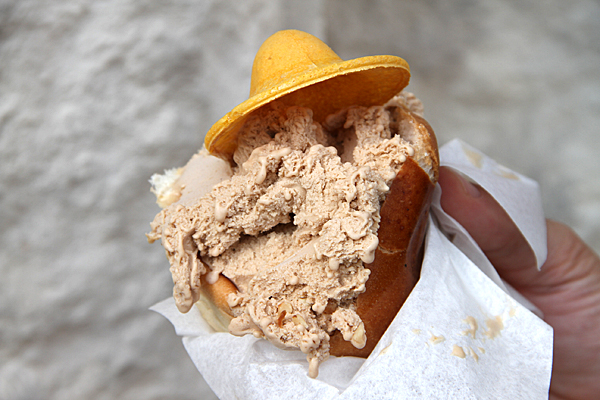 The first time I saw someone walking down the street in Palermo, eating ice cream in a bun, I thought, "What a weirdo".
The second time I saw it, I thought, "Is this some sort of crazy Sicilian specialty?"
The third time I saw it, I thought, "That looks delicious".
And the fourth time I saw someone eating ice cream in a bun, it was because I spotted my own blissful reflection in a storefront window.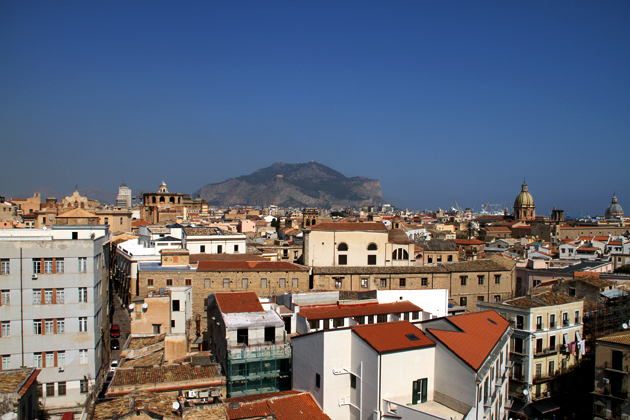 One of the best birds-eye views of Palermo can be had from the top of the Torre di San Nicolò, near the Ballarò market in the Albergheria. The late-Gothic tower was constructed in the 13th century for defensive purposes, and now belongs to the adjoining San Nicolò church. For a structure built so long ago, the tower is in remarkable condition, and you'd have a hard time finding a better panorama of the medieval city.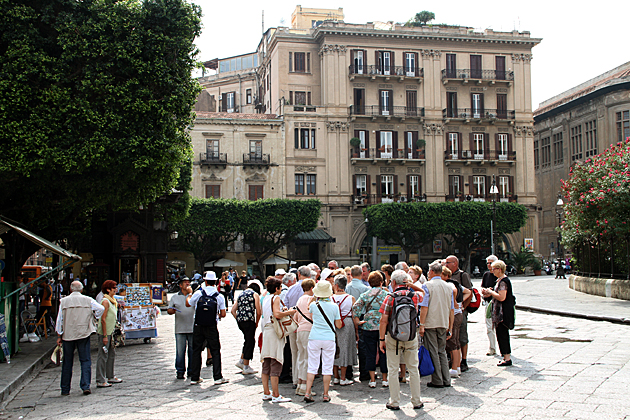 Almost every day, it seems like another massive cruise ship docks at Palermo's port, and thousands of tourists pour out like molten lava. With only a few hours to see everything Palermo has to offer, they hop on the big double-decker sightseeing buses which cruise around the historic center. Maybe they'll have a chance to visit the Norman Palace or the Catacombs but, after a couple hours, it's right back onto the ship. I wonder how many of them are captivated by the city's charm, and promise themselves to return.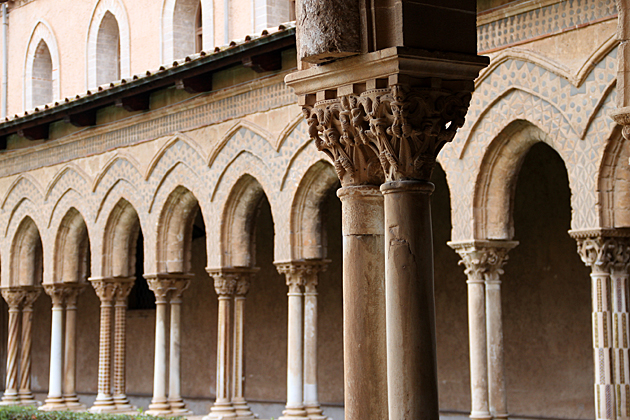 Entrance to Monreale's mind-shattering Cathedral was free, so when the ticket lady at the neighboring Benedictine Cloister asked us for €6 apiece, we were expecting to be blown away. Unfortunately, we weren't.