For 91 Days
we lived in Palermo. The capital of Sicily is as famous for its cuisine as its dark ties to the Italian underworld. But food and the Mafia hardly begin to describe this incredible city, which is Italy's fifth-largest. We had three months to explore the culture, history, people, churches and museums of Palermo, and could have used a few more. Start reading from
the beginning
of our journey, or skip to
the end
. Visit the
comprehensive index
of everything we wrote about, or just check out a few posts, selected at random, below: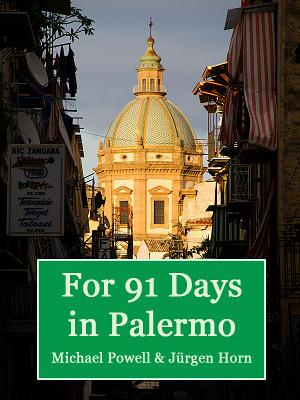 We've collected three months of our experiences in Sicily's capital into an E-book, which you can download directly or buy on Amazon for your e-reader. Get over two hundred full-color images, and all our articles from Palermo and Sicily in an easy-to-carry format. With a comprehensive index arranged by category and date, the e-book is easy to navigate, and filled with beautiful photos, amusing anecdotes, and detailed, well-researched descriptions of this Mediterranean city's incredible food, culture and history.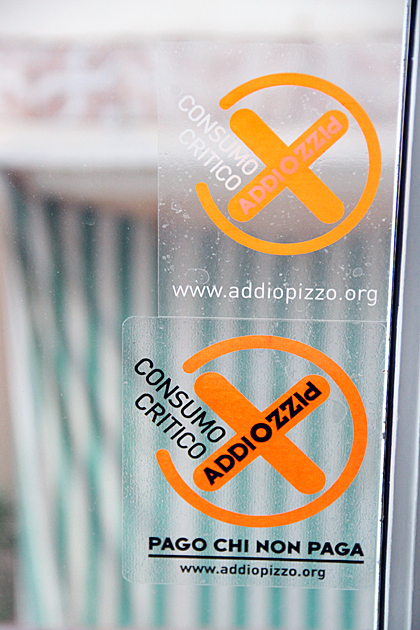 Although their presence is practically invisible to tourists, the Mafia is very much a reality for the residents of Palermo. One of the most tangible nuisances is the pizzo: the "protection fee" that Sicilian business owners are compelled to pay to the Cosa Nostra.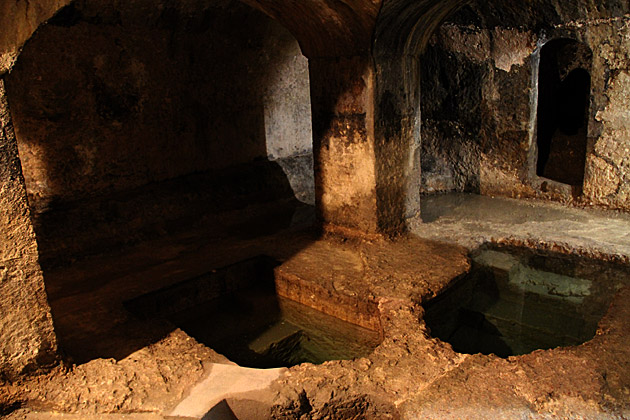 Syracuse had been under the control of the Greeks, the Romans, the Byzantines and the Arabs, but was always home to a healthy Jewish population. As in many of the European cities to which Jews emigrated following the diaspora, the ruling hierarchies were grudgingly tolerant of them and their religion. That is, until the arrival of the Spanish who decreed the total expulsion of Jews from their kingdom, in 1492.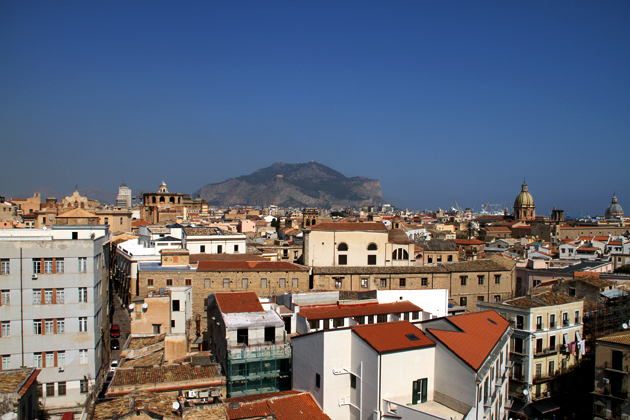 One of the best birds-eye views of Palermo can be had from the top of the Torre di San Nicolò, near the Ballarò market in the Albergheria. The late-Gothic tower was constructed in the 13th century for defensive purposes, and now belongs to the adjoining San Nicolò church. For a structure built so long ago, the tower is in remarkable condition, and you'd have a hard time finding a better panorama of the medieval city.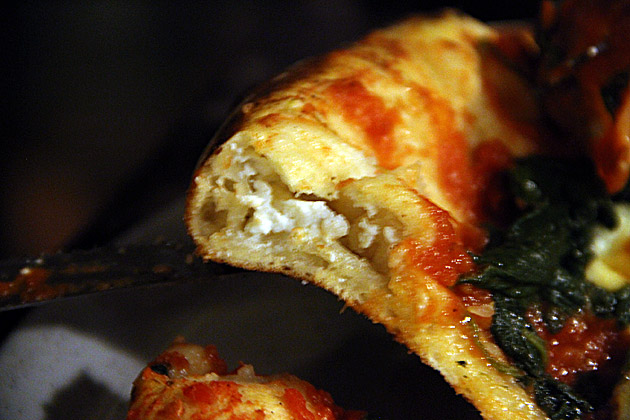 When I was just a teenager in Ohio, Pizza Hut brought out its stuffed crust pizza. A revelation! It made… so much sense! Stuff the crust of the pizza with cheese! For the next week, I couldn't sleep and talked of nothing else. How could no one have thought of this before?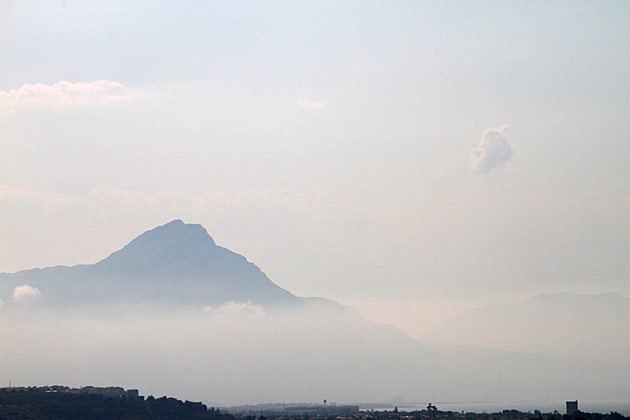 Rather than have Chucky, our ten-year-old French Bulldog, endure another plane flight alone in the cargo hold, we drove from Rome to Palermo in a rental car. It was a long haul, but allowed us to see the mountains of Calabria and the northern coast of Sicily, and also provided an initial lesson in coping with Italian drivers.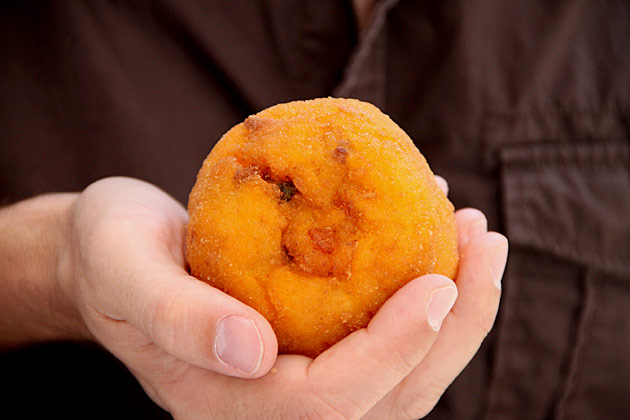 There are things in life which you shouldn't form an opinion on until after you've tried them. A new city, perhaps, or a job. Movies, acquaintances. Things that require familiarity before a sound judgment can be made. Arancine, however, do not fall into this category. As soon as I heard them described, I knew they'd be my new favorite food of all time. Didn't even need to taste one.