For 91 Days
we lived in Palermo. The capital of Sicily is as famous for its cuisine as its dark ties to the Italian underworld. But food and the Mafia hardly begin to describe this incredible city, which is Italy's fifth-largest. We had three months to explore the culture, history, people, churches and museums of Palermo, and could have used a few more. Start reading from
the beginning
of our journey, or skip to
the end
. Visit the
comprehensive index
of everything we wrote about, or just check out a few posts, selected at random, below: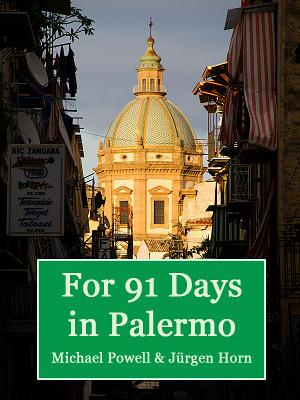 We've collected three months of our experiences in Sicily's capital into an E-book, which you can download directly or buy on Amazon for your e-reader. Get over two hundred full-color images, and all our articles from Palermo and Sicily in an easy-to-carry format. With a comprehensive index arranged by category and date, the e-book is easy to navigate, and filled with beautiful photos, amusing anecdotes, and detailed, well-researched descriptions of this Mediterranean city's incredible food, culture and history.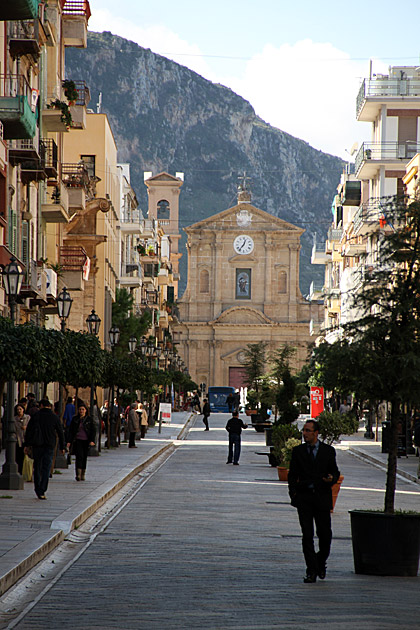 In the 18th century, the elite of Palermo chose Bagheria as the place to escape city life and erect their villas. These remain into the present day, and give the town of 55,000 a peculiar feel. Gorgeous Baroque and Neoclassical villas with poetic names like Palagonia, Spedalotto and Serradifalco are spotted throughout the town, hidden among ugly newer constructions thrown together in the post-war years.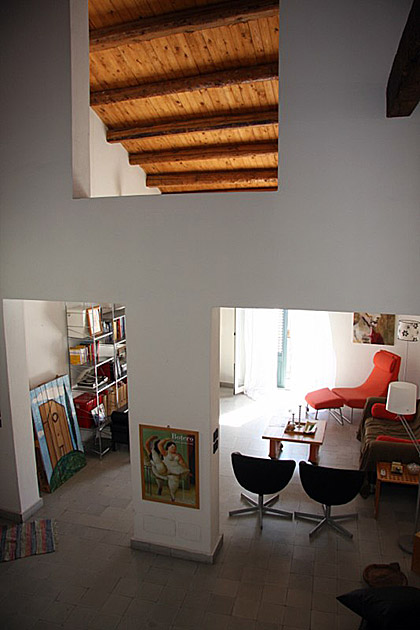 After a couple great months in the Vucciria's Casa Zatlo, we've switched to a different apartment near Il Capo. The Casa del Bastione. It's a nice change for us; we get to experience a new, noticeably quieter section of the city and we're close by the incredible market of Il Capo. Best of all? It's got a terrace. And although the last few weeks have been marked by rain, we've taken advantage of every hour of sunlight that has presented itself.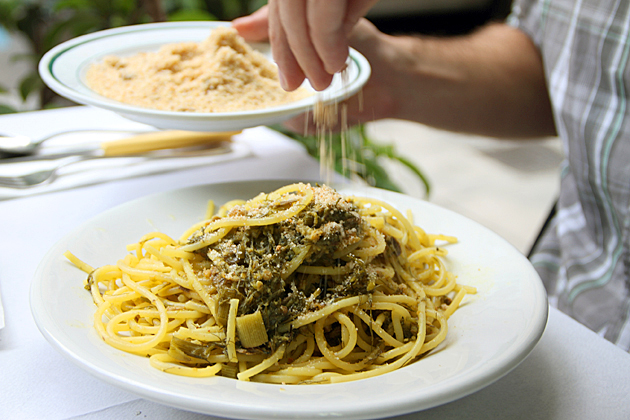 Reading that one of Palermo's favorite dishes is pasta con le sarde, spaghetti with sardines and fennel, didn't exactly set my stomach on fire with unquenchable desire. But after seeing plate after plate being ordered at Ristorante Amato, near the Teatro Massimo, I figured there must be something to it. So I hopped on the bandwagon and ordered my first ever pasta/sardine/fennel dish. And it won't be my last.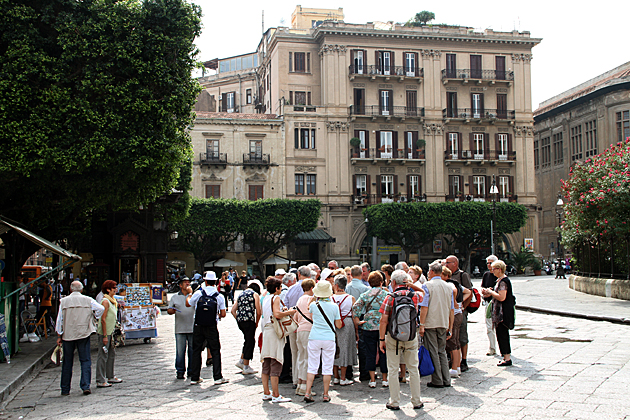 Almost every day, it seems like another massive cruise ship docks at Palermo's port, and thousands of tourists pour out like molten lava. With only a few hours to see everything Palermo has to offer, they hop on the big double-decker sightseeing buses which cruise around the historic center. Maybe they'll have a chance to visit the Norman Palace or the Catacombs but, after a couple hours, it's right back onto the ship. I wonder how many of them are captivated by the city's charm, and promise themselves to return.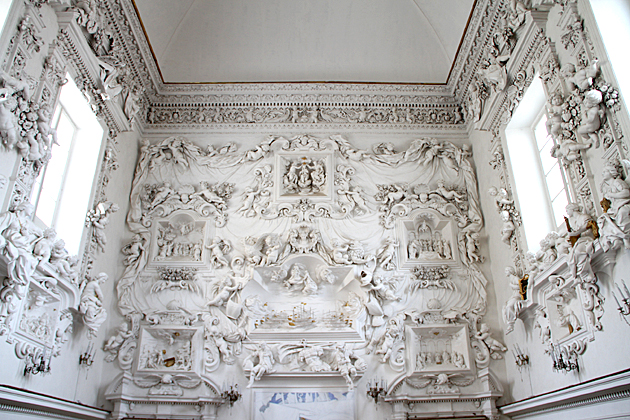 The sculptor Giacomo Serpotta was born in Palermo in 1652, and died there as well, eighty years later. Though he never left Sicily, he achieved a great deal of fame throughout the world for his incredible Rococo stucco pieces. The Oratory of Santa Cita, which he worked on for nearly half his life, is his masterpiece.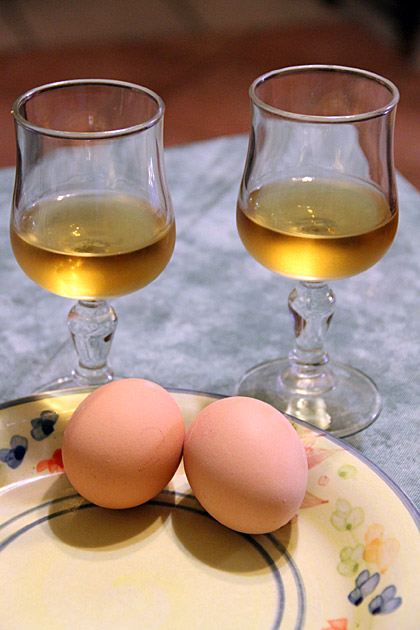 After a couple hours spent wandering the alleyways of Bagheria, we had worked up quite an appetite, and sought out a restaurant recommended by a couple readers: the Antica Osteria Zza' Maria. The word "Zza" alone was enticement enough to visit; it looks like a typo, or the sound a flamboyant snake might make, but is actually Sicilian for "Aunt".