For 91 Days
we lived in Palermo. The capital of Sicily is as famous for its cuisine as its dark ties to the Italian underworld. But food and the Mafia hardly begin to describe this incredible city, which is Italy's fifth-largest. We had three months to explore the culture, history, people, churches and museums of Palermo, and could have used a few more. Start reading from
the beginning
of our journey, or skip to
the end
. Visit the
comprehensive index
of everything we wrote about, or just check out a few posts, selected at random, below: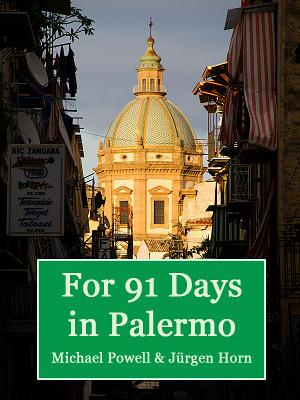 We've collected three months of our experiences in Sicily's capital into an E-book, which you can download directly or buy on Amazon for your e-reader. Get over two hundred full-color images, and all our articles from Palermo and Sicily in an easy-to-carry format. With a comprehensive index arranged by category and date, the e-book is easy to navigate, and filled with beautiful photos, amusing anecdotes, and detailed, well-researched descriptions of this Mediterranean city's incredible food, culture and history.
During our day trip to Sicily's northwestern extreme, we only had a couple hours to explore Trapani. That's not nearly enough time to do justice to this city of 70,000, but it was winter. Days are shorter, and we also had Erice to get to. So we confined ourselves to Trapani's historic center, which begins as the city branches off from the island and becomes a narrow strip of land jutting into the sea.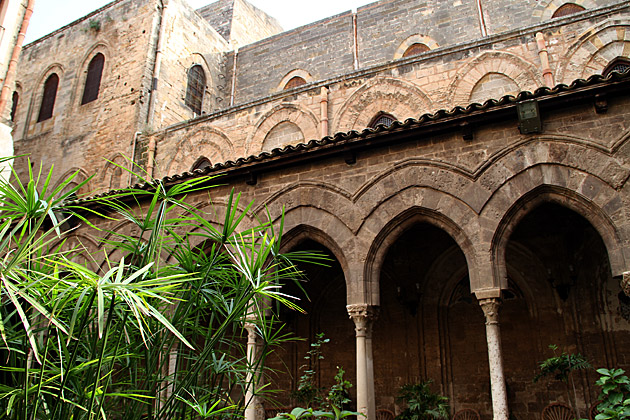 More than anything else, Palermo is awash in historic, beautiful churches. At least once a week, Jürgen and I will swear off visits to any further churches. "It's enough", we'll cry! "We're not even religious!" But then, we'll read about another one, like the Magione. Founded in 1191. Used for three centuries as a lodge for the Teutonic Knights. Arab-Norman architecture. Five minutes from our house. With a lovely cloister.
"A lovely cloister, you say? Let's do it."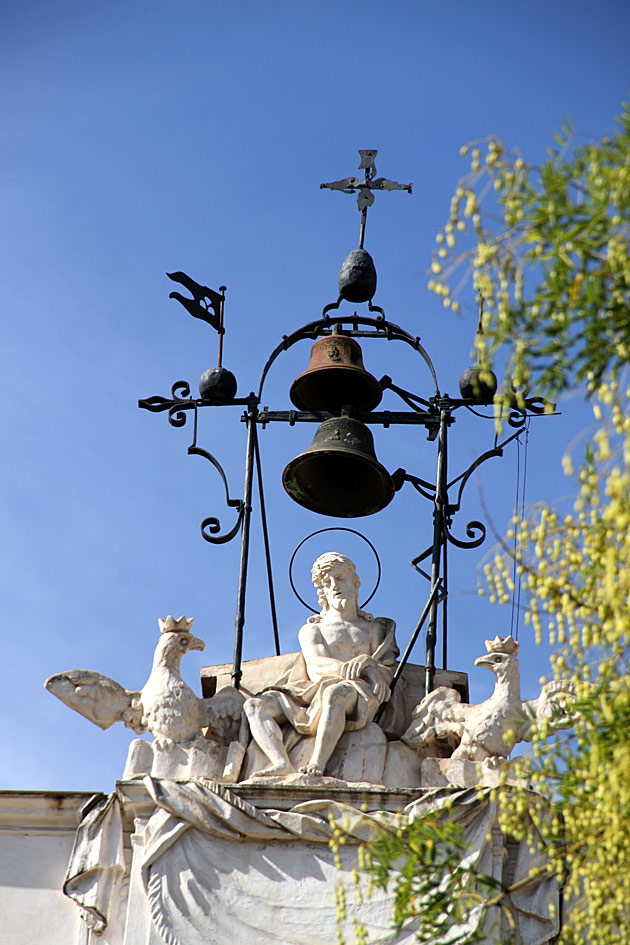 Stepping into the neighborhood just behind the somber bulk of Palermo's Cathedral feels like entering another country. An Arabic one, to be precise. Il Capo is one of the city's oldest neighborhoods, and has managed to retain a distinctly Moorish influence in its streets and market.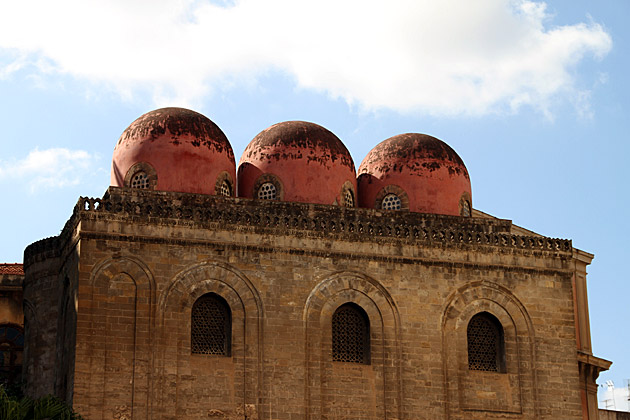 Three red domes immediately call attention to the tiny church of San Cataldo on Piazza Bellini, near the center of Palermo. A pristine example of Arab-Norman architecture, San Cataldo dates from 1160 and has survived into the present-day in a mostly original state.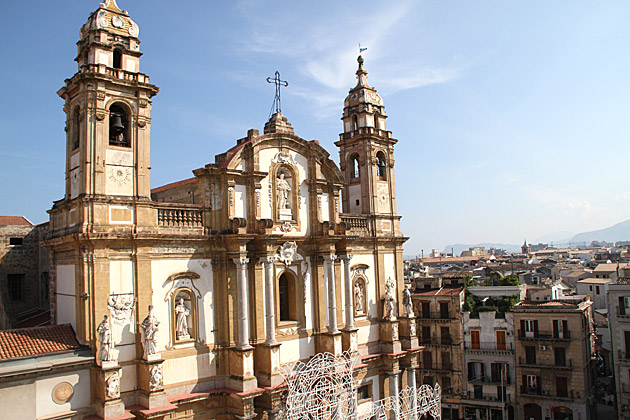 Second in importance only to Palermo's Cathedral, the Chiesa di San Domenico is a church found in the Vucciria neighborhood. Originally constructed between 1458 and 1480, the church sits away from Via Roma at the back of the plaza that shares its name. With its impressive Baroque facade and its sheer size, we couldn't resist taking a peek inside.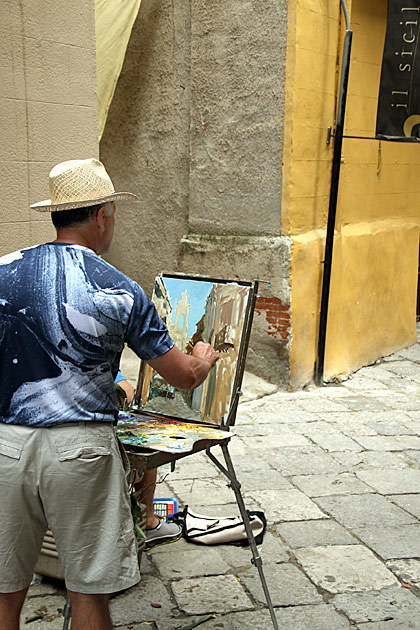 Palermo, at least the port-side Vucciria where we lived, is loud. There were times I couldn't believe the noise. Music was played at incredible volumes by our neighbors, including the 6-year-old below us who danced every night on his balcony in his underwear. People, standing close enough to kiss, shout at each other, because that's just the way they talk. Perhaps they're going deaf. That's it, first impression #1: People in Palermo are going deaf.