For 91 Days
we lived in Palermo. The capital of Sicily is as famous for its cuisine as its dark ties to the Italian underworld. But food and the Mafia hardly begin to describe this incredible city, which is Italy's fifth-largest. We had three months to explore the culture, history, people, churches and museums of Palermo, and could have used a few more. Start reading from
the beginning
of our journey, or skip to
the end
. Visit the
comprehensive index
of everything we wrote about, or just check out a few posts, selected at random, below: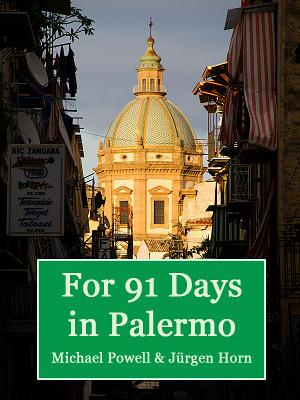 We've collected three months of our experiences in Sicily's capital into an E-book, which you can download directly or buy on Amazon for your e-reader. Get over two hundred full-color images, and all our articles from Palermo and Sicily in an easy-to-carry format. With a comprehensive index arranged by category and date, the e-book is easy to navigate, and filled with beautiful photos, amusing anecdotes, and detailed, well-researched descriptions of this Mediterranean city's incredible food, culture and history.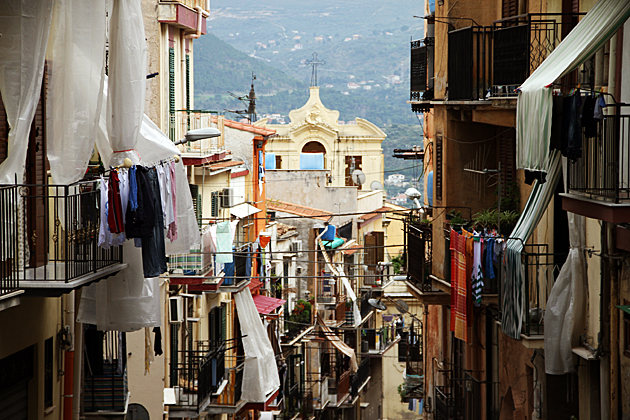 On any visit to Palermo, a day trip to the town of Monreale is essential for a few reasons. Its magnificent cathedral is one of the world's finest and best-preserved examples of Norman architecture. And the view obtained over Palermo's valley is incredible. Just a handful of miles from the city, Monreale couldn't be easier to reach and would be worth the journey just for a walk through its picturesque, sleepy mountain streets.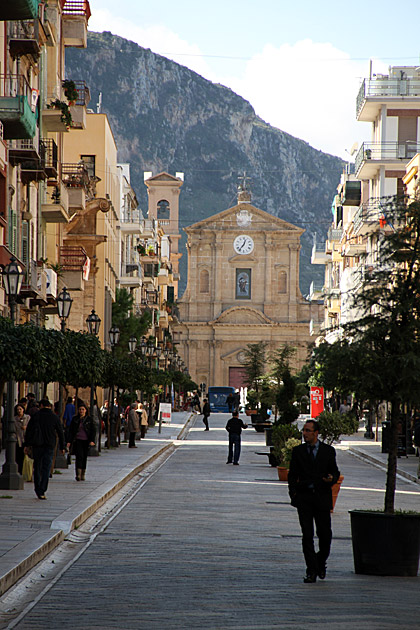 In the 18th century, the elite of Palermo chose Bagheria as the place to escape city life and erect their villas. These remain into the present day, and give the town of 55,000 a peculiar feel. Gorgeous Baroque and Neoclassical villas with poetic names like Palagonia, Spedalotto and Serradifalco are spotted throughout the town, hidden among ugly newer constructions thrown together in the post-war years.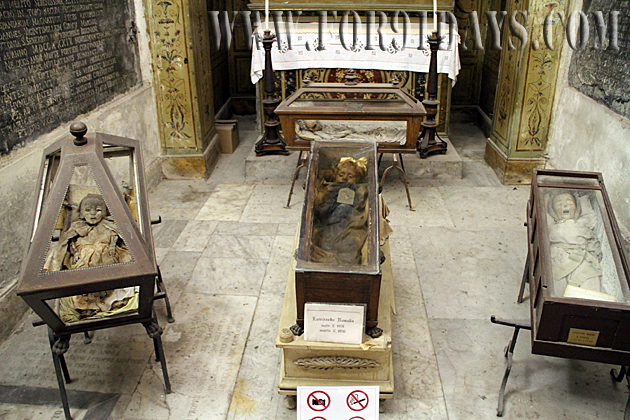 Found on the outer limits of the city, the Capuchin catacombs hold the remains of over 8000 souls, their disembodied shells propped up against the walls or resting in open caskets. Down in the cold, dry basement of the monastery, the relentless march of decomposition takes its sweet time. It's a gruesome display. Though some bodies have been reduced to skulls and bones, the majority of corpses are still rotting, and their half-decomposed husks are the stuff of nightmares.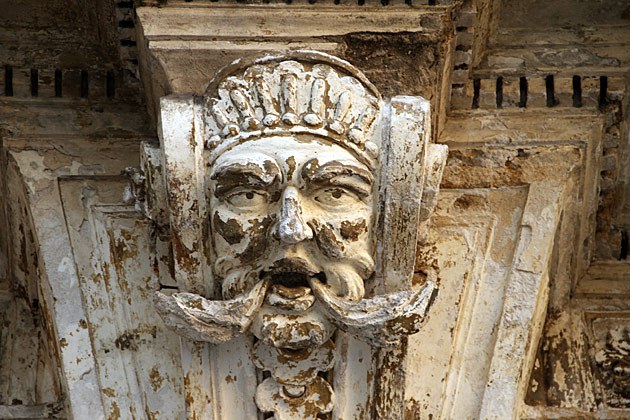 Twelve months ago, we rang in 2011 at a wild party in Savannah, Georgia, a city which definitely knows how to let its hair down. As the clock struck midnight, I know I kissed Jürgen, and I faintly remember kissing a couple other people, too. We entered 2011 full of excitement — it would be our first full year of travel, and we knew that a lot of incredible times were waiting for us. But, even so, I think we underestimated how much we were about to experience.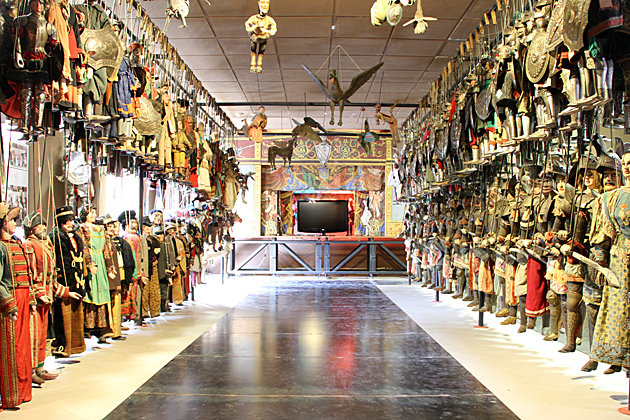 Pinocchio and Gepetto may have been from Florence, but the romantic image of a kindly, old man carving a puppet from wood is a distinctly Sicilian one. The art of puppet theater, or the Opera dei Puppi, has especially deep roots in Palermo.
In 1968, the hillside town of Gibellina was devastated by a 6.1-scale earthquake. Somewhat like the residents of Noto, who befell a similar fate, the town decided to abandon the ruins and start from scratch in a location which was close by, and hopefully more stable. Between 1985 and 1989, an Italian artist named Alberto Burri used the old city's ruins as the canvas for his most audacious work of modern sculpture. The resulting concrete cemetery is a bold piece of art, a comment on death, and a moving tribute to the devastated city.