For 91 Days
we lived in Palermo. The capital of Sicily is as famous for its cuisine as its dark ties to the Italian underworld. But food and the Mafia hardly begin to describe this incredible city, which is Italy's fifth-largest. We had three months to explore the culture, history, people, churches and museums of Palermo, and could have used a few more. Start reading from
the beginning
of our journey, or skip to
the end
. Visit the
comprehensive index
of everything we wrote about, or just check out a few posts, selected at random, below: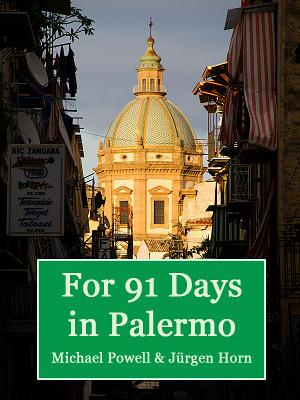 We've collected three months of our experiences in Sicily's capital into an E-book, which you can download directly or buy on Amazon for your e-reader. Get over two hundred full-color images, and all our articles from Palermo and Sicily in an easy-to-carry format. With a comprehensive index arranged by category and date, the e-book is easy to navigate, and filled with beautiful photos, amusing anecdotes, and detailed, well-researched descriptions of this Mediterranean city's incredible food, culture and history.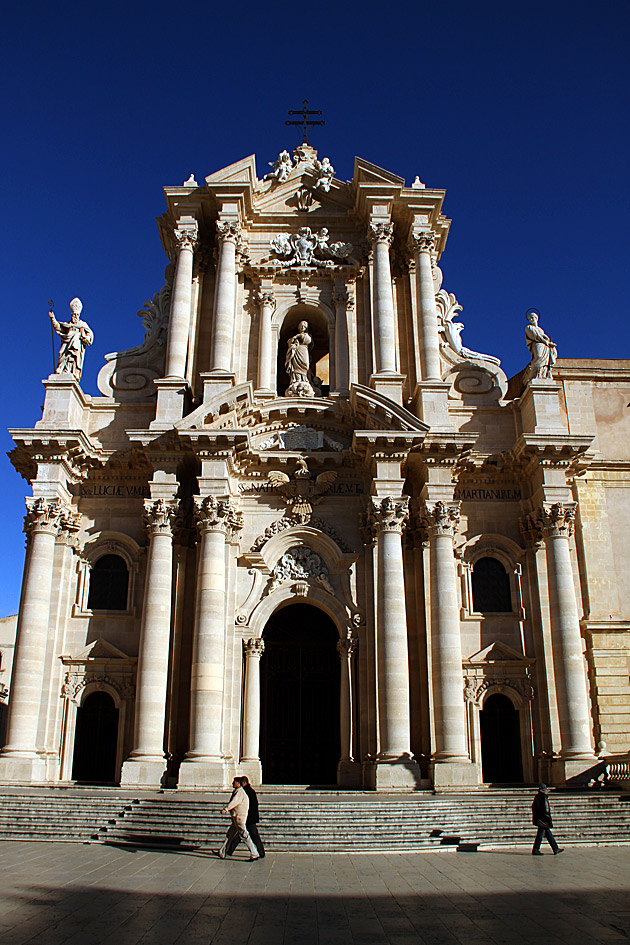 The Piazza del Duomo in Syracuse is one of the more spacious plazas that we've seen while in Sicily, and definitely the most serene. The piazza is framed by gorgeous palaces, churches, cafes and the cathedral, and there's no traffic to worry about so you can keep stepping backwards to better gawk at the beauty, without having to worry about getting run over. We spent a long, mild evening at one of the bars, drinking wine and silently soaking up the plaza's beauty.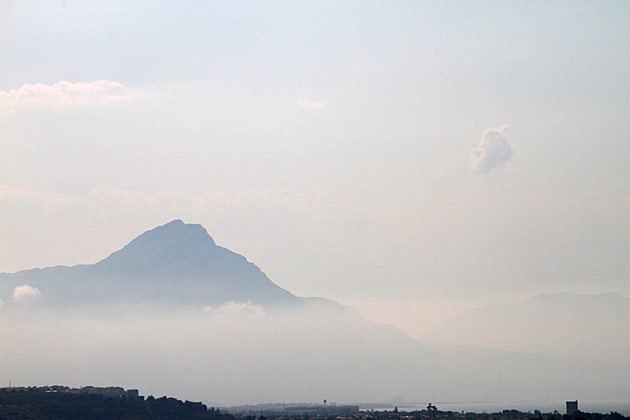 Rather than have Chucky, our ten-year-old French Bulldog, endure another plane flight alone in the cargo hold, we drove from Rome to Palermo in a rental car. It was a long haul, but allowed us to see the mountains of Calabria and the northern coast of Sicily, and also provided an initial lesson in coping with Italian drivers.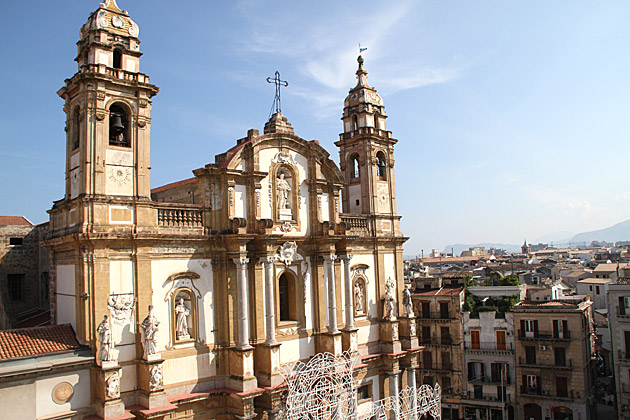 Second in importance only to Palermo's Cathedral, the Chiesa di San Domenico is a church found in the Vucciria neighborhood. Originally constructed between 1458 and 1480, the church sits away from Via Roma at the back of the plaza that shares its name. With its impressive Baroque facade and its sheer size, we couldn't resist taking a peek inside.
Warning: getimagesize(http://palermo.for91days.com/wp-content/uploads/sites/9/2017/01/Bibite.jpg): failed to open stream: HTTP request failed! HTTP/1.1 404 Not Found
in /home/for91/public_html/util/functions.php on line 462
We've been here for about two weeks, and are just starting to adjust to life on Palermo's streets. On the chaotic alleyways of this city, scenes of striking beauty are almost as common as mountains of trash. But somehow, ancient elegance and modern grime work together well, giving Palermo an authentic feeling of life. If it all were clean and sparkly, the city wouldn't be nearly as captivating.
Charming, horseshoe-shaped La Cala was the main fishing port in Palermo, until the 16th century when it lost most of its size due to receding waters. The spot has played an important role in Palermo since the days of the Phoenicians, so it's not surprising that there's a lot to see here.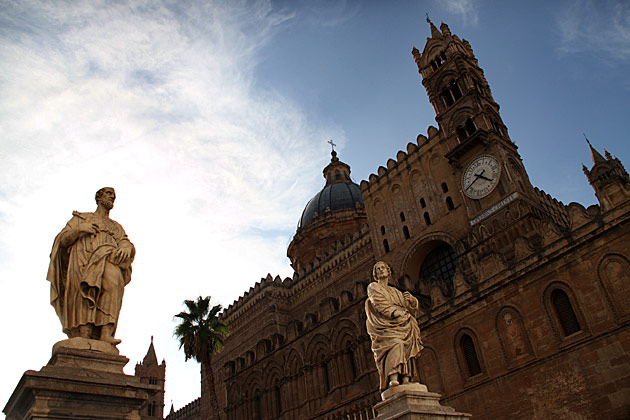 Whether winding through the narrow alleys of Il Capo, or pushing past tourists along the claustrophobic Vittorio Emmanuele, the massive Cattedrale di Palermo appears suddenly and always comes as a shock.