For 91 Days
we lived in Palermo. The capital of Sicily is as famous for its cuisine as its dark ties to the Italian underworld. But food and the Mafia hardly begin to describe this incredible city, which is Italy's fifth-largest. We had three months to explore the culture, history, people, churches and museums of Palermo, and could have used a few more. Start reading from
the beginning
of our journey, or skip to
the end
. Visit the
comprehensive index
of everything we wrote about, or just check out a few posts, selected at random, below: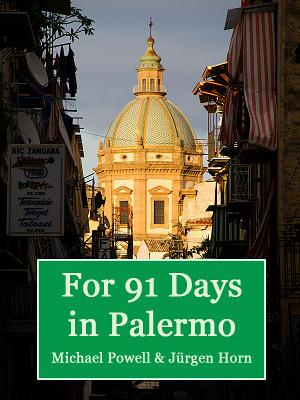 We've collected three months of our experiences in Sicily's capital into an E-book, which you can download directly or buy on Amazon for your e-reader. Get over two hundred full-color images, and all our articles from Palermo and Sicily in an easy-to-carry format. With a comprehensive index arranged by category and date, the e-book is easy to navigate, and filled with beautiful photos, amusing anecdotes, and detailed, well-researched descriptions of this Mediterranean city's incredible food, culture and history.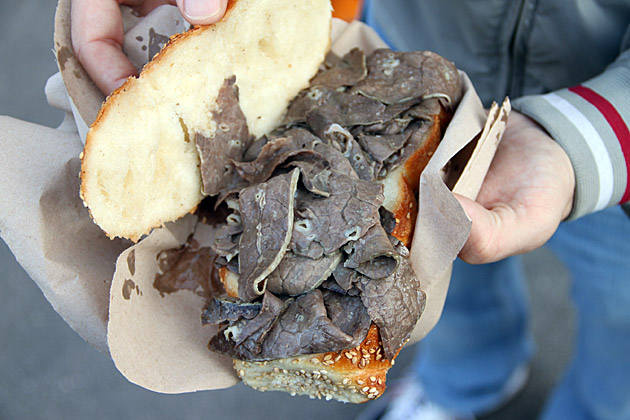 Thinking about Sicilian food nearly always sets the stomach to growling. Perfectly-baked pizzas, al dente pasta smothered in a rich ragú, fried arancine, swordfish filets, cannoli, pani c'a meusa. Mmmmm… Hold on, wait just a second. That last one, I don't recognize that. "Oh no? Well then, my friend, we must educate you. Pani c'a meusa!"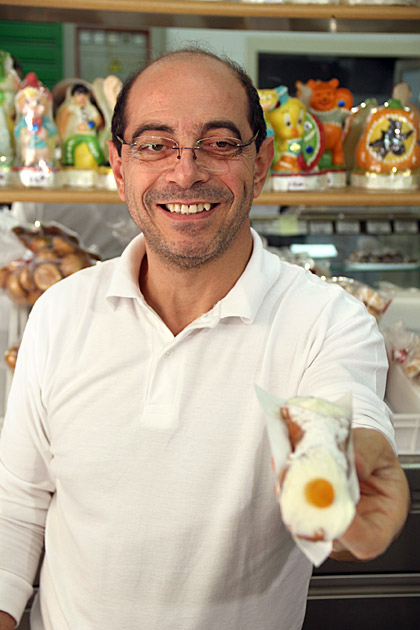 One of our Palermitano readers recently told us that although the most famous nickname for the city is la Felice ("The Happy One"), Palermo is more well known around Sicily as la Licca ("The Glutton"). I think both apply. As I munch down yet another cannolo, I am both happy and gluttonous. Yes, I know I've got cream smeared across my face and cookie flakes on my shirt. So what? BURP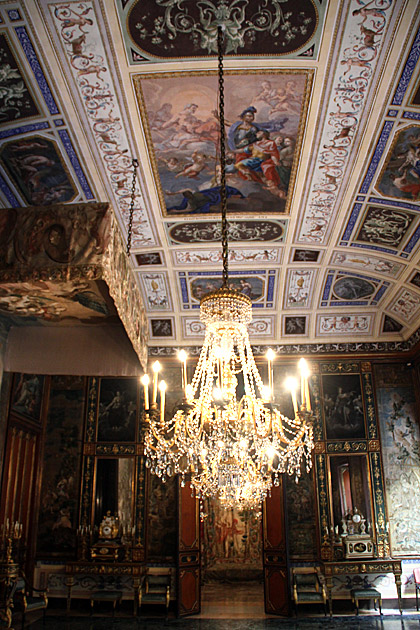 A sense of faded grandeur permeates Palermo. The stately old palaces which occupy nearly every corner are usually shuttered up, damaged beyond repair, or have been converted for use as art galleries. The Palermitano aristocracy must surely have resided in splendor, but they've long since left the scene, removing all trace of their easy wealth. Today, in this chaotic and messy city, it's almost impossible to imagine what life must have been like for them.
Charming, horseshoe-shaped La Cala was the main fishing port in Palermo, until the 16th century when it lost most of its size due to receding waters. The spot has played an important role in Palermo since the days of the Phoenicians, so it's not surprising that there's a lot to see here.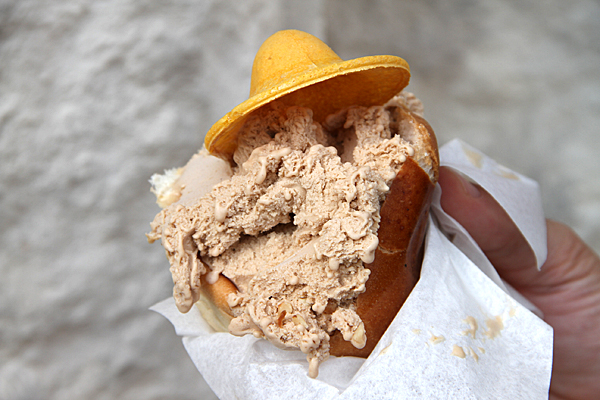 The first time I saw someone walking down the street in Palermo, eating ice cream in a bun, I thought, "What a weirdo".
The second time I saw it, I thought, "Is this some sort of crazy Sicilian specialty?"
The third time I saw it, I thought, "That looks delicious".
And the fourth time I saw someone eating ice cream in a bun, it was because I spotted my own blissful reflection in a storefront window.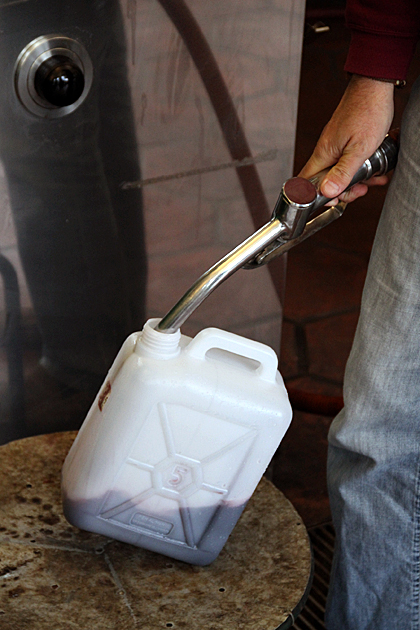 This might be common throughout Italy, but Palermo is the first time we've encountered a store that sells wine by the liter, as though it were gas. Pumped from a tank, through a nozzle into a large plastic container, with a ticker racking up the price, really as though it were gas. It's even about the same price.