For 91 Days
we lived in Palermo. The capital of Sicily is as famous for its cuisine as its dark ties to the Italian underworld. But food and the Mafia hardly begin to describe this incredible city, which is Italy's fifth-largest. We had three months to explore the culture, history, people, churches and museums of Palermo, and could have used a few more. Start reading from
the beginning
of our journey, or skip to
the end
. Visit the
comprehensive index
of everything we wrote about, or just check out a few posts, selected at random, below: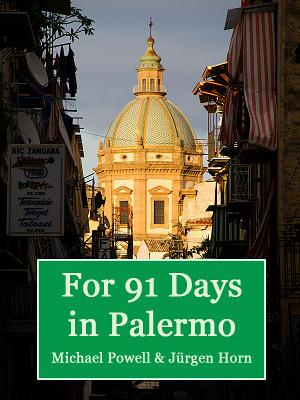 We've collected three months of our experiences in Sicily's capital into an E-book, which you can download directly or buy on Amazon for your e-reader. Get over two hundred full-color images, and all our articles from Palermo and Sicily in an easy-to-carry format. With a comprehensive index arranged by category and date, the e-book is easy to navigate, and filled with beautiful photos, amusing anecdotes, and detailed, well-researched descriptions of this Mediterranean city's incredible food, culture and history.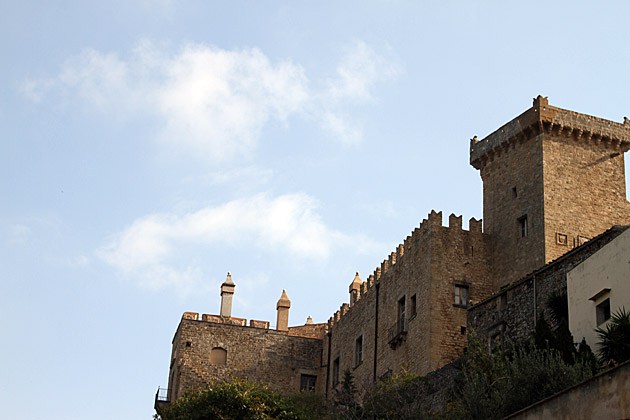 Set in the mountains just ten miles east of Palermo, the town of Carini enjoys a privileged view towards the sea. With a population of only 35,000 and a world-famous castle as its main attraction, it sounded like a nice, easy escape from city life, and we chose a Wednesday morning to explore it.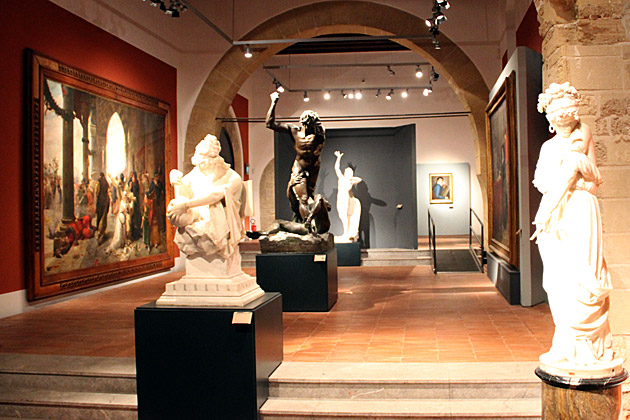 We had been in Palermo for over two months by the time we finally got around to visiting its Gallery of Modern Art. I don't know what kept us; perhaps the over-abundance of things to do in the city, perhaps a personal aversion to modern art. But upon finally visiting the collection, we were blown away. This was the best museum we visited in Palermo.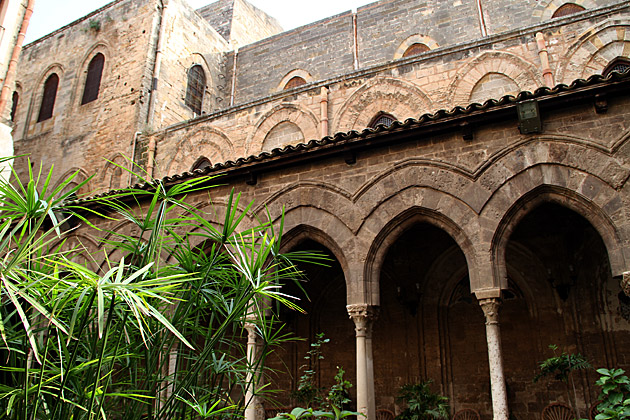 More than anything else, Palermo is awash in historic, beautiful churches. At least once a week, Jürgen and I will swear off visits to any further churches. "It's enough", we'll cry! "We're not even religious!" But then, we'll read about another one, like the Magione. Founded in 1191. Used for three centuries as a lodge for the Teutonic Knights. Arab-Norman architecture. Five minutes from our house. With a lovely cloister.
"A lovely cloister, you say? Let's do it."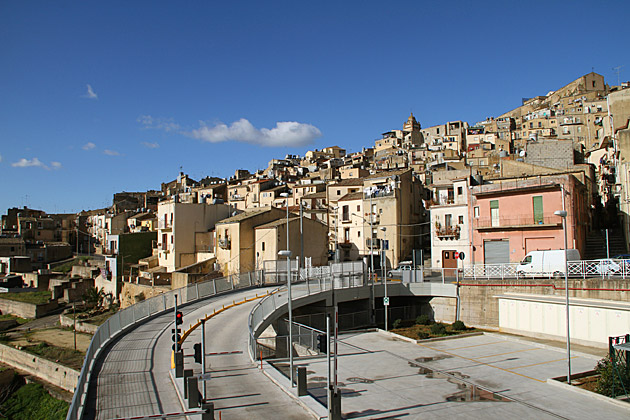 Still a healthy city of about 40,000 people, Caltagirone has been home to human activity since prehistoric days. The name comes from the Arabic "qal'at-al-ghiran", or "Hill of Vases", which serves as an indication of how tightly connected to pottery the town has always been. Caltagirone was completely destroyed in the 1693 earthquake that leveled much of eastern Sicily. But like Noto, it was rebuilt in grand style, with a heavy emphasis on Baroque architecture.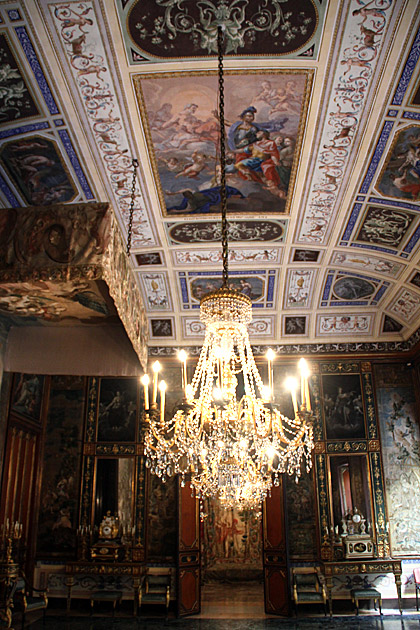 A sense of faded grandeur permeates Palermo. The stately old palaces which occupy nearly every corner are usually shuttered up, damaged beyond repair, or have been converted for use as art galleries. The Palermitano aristocracy must surely have resided in splendor, but they've long since left the scene, removing all trace of their easy wealth. Today, in this chaotic and messy city, it's almost impossible to imagine what life must have been like for them.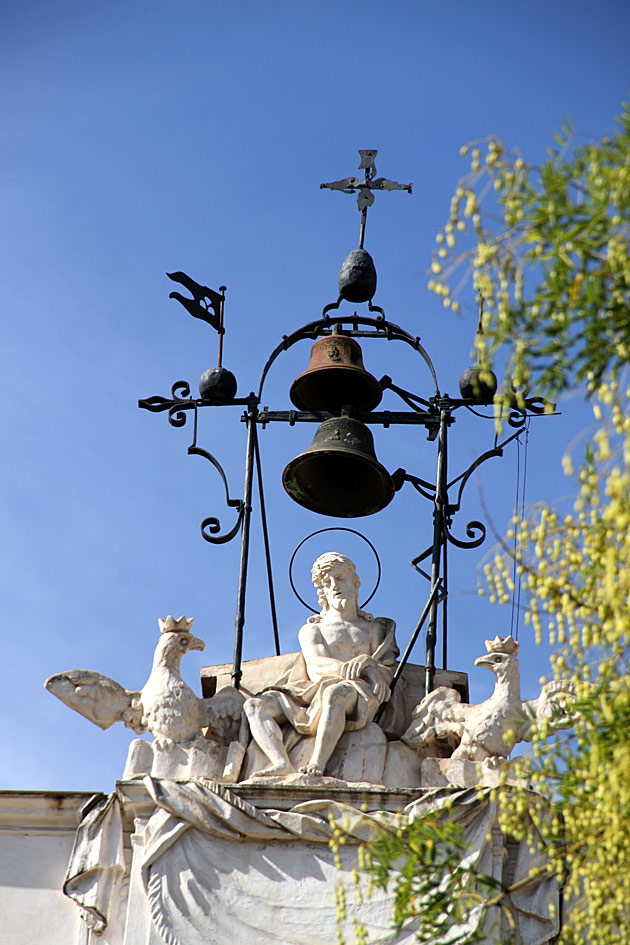 Stepping into the neighborhood just behind the somber bulk of Palermo's Cathedral feels like entering another country. An Arabic one, to be precise. Il Capo is one of the city's oldest neighborhoods, and has managed to retain a distinctly Moorish influence in its streets and market.