For 91 Days
we lived in Palermo. The capital of Sicily is as famous for its cuisine as its dark ties to the Italian underworld. But food and the Mafia hardly begin to describe this incredible city, which is Italy's fifth-largest. We had three months to explore the culture, history, people, churches and museums of Palermo, and could have used a few more. Start reading from
the beginning
of our journey, or skip to
the end
. Visit the
comprehensive index
of everything we wrote about, or just check out a few posts, selected at random, below: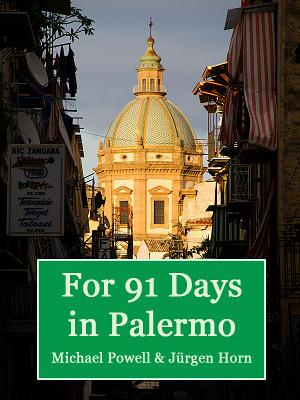 We've collected three months of our experiences in Sicily's capital into an E-book, which you can download directly or buy on Amazon for your e-reader. Get over two hundred full-color images, and all our articles from Palermo and Sicily in an easy-to-carry format. With a comprehensive index arranged by category and date, the e-book is easy to navigate, and filled with beautiful photos, amusing anecdotes, and detailed, well-researched descriptions of this Mediterranean city's incredible food, culture and history.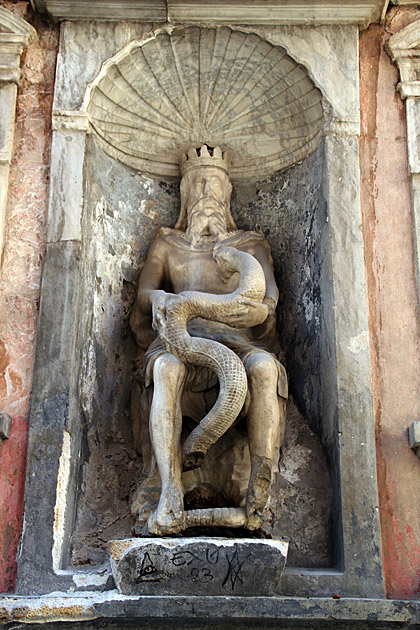 An aging monarch seated on his throne and holding a snake, the Genius of Palermo is the mysterious emblem of the city. No one knows where it originated or what it truly symbolizes, but it has come to epitomize the city itself.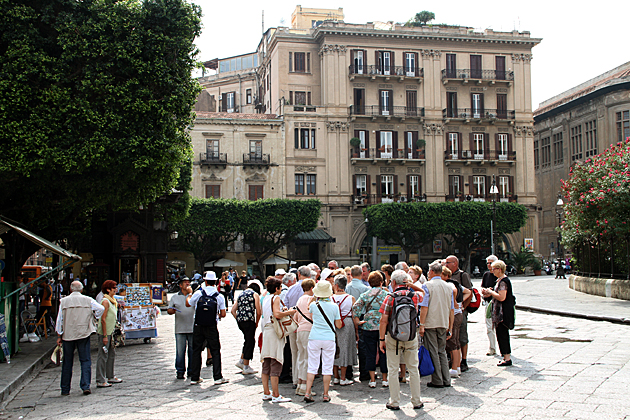 Almost every day, it seems like another massive cruise ship docks at Palermo's port, and thousands of tourists pour out like molten lava. With only a few hours to see everything Palermo has to offer, they hop on the big double-decker sightseeing buses which cruise around the historic center. Maybe they'll have a chance to visit the Norman Palace or the Catacombs but, after a couple hours, it's right back onto the ship. I wonder how many of them are captivated by the city's charm, and promise themselves to return.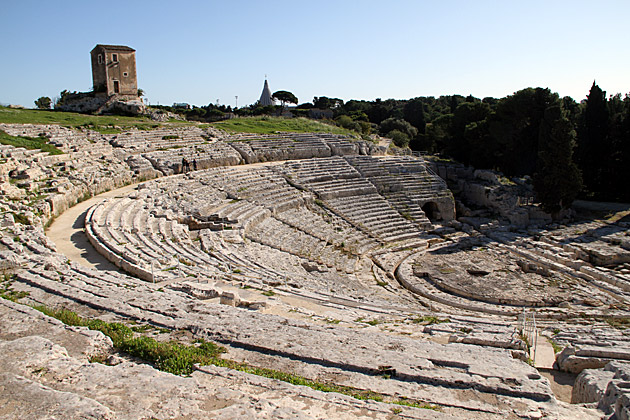 On our second day in Syracuse, we made our way to the Parco Archeologico della Neapolis, where some of Sicily's greatest ruins are bunched together, almost as though our ancient forebears wanted to facilitate future tourist groups.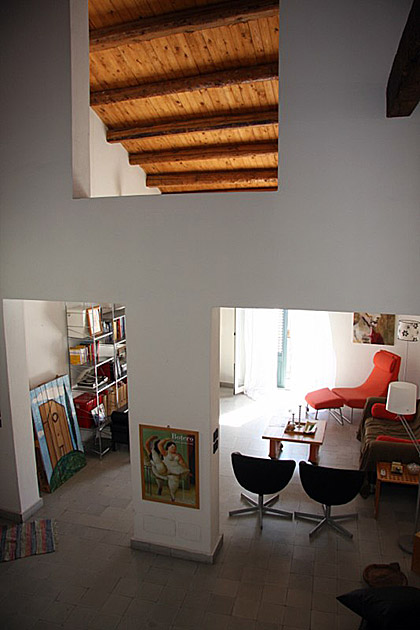 After a couple great months in the Vucciria's Casa Zatlo, we've switched to a different apartment near Il Capo. The Casa del Bastione. It's a nice change for us; we get to experience a new, noticeably quieter section of the city and we're close by the incredible market of Il Capo. Best of all? It's got a terrace. And although the last few weeks have been marked by rain, we've taken advantage of every hour of sunlight that has presented itself.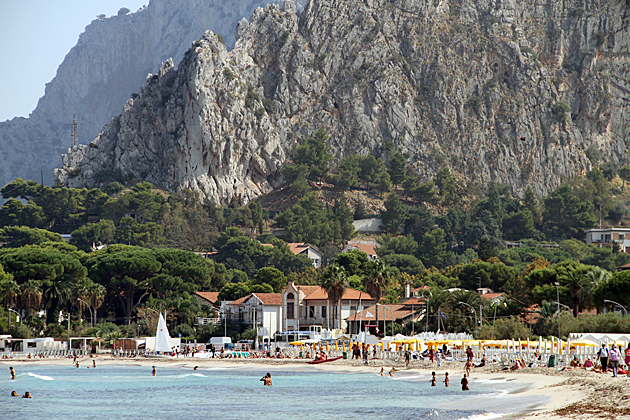 Trapped between Monte Pelligrino and Monte Gallo, Mondello was a fishing village for most of its existence, until its white beach and turquoise water were discovered by the leisure classes of Palermo. Nowadays, it's almost purely a resort town, and highly congested during summer. When we visited on the last day of September, though, there weren't too many other people and the water was still warm enough for swimming.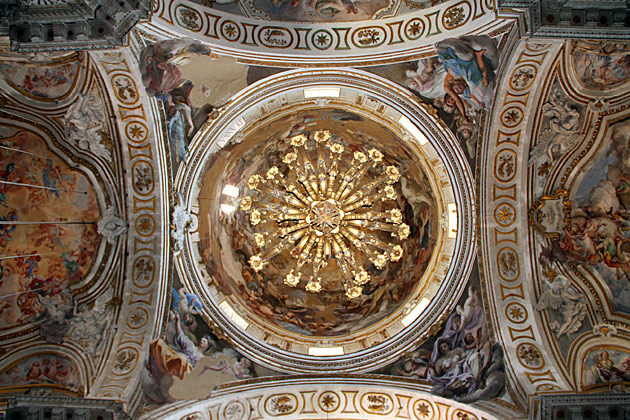 Near Palermo's Quattro Canti is the Church of Santa Caterina, whose modest exterior belies the Baroque magnificence waiting inside.
Construction on the church began in 1566, but the interior decoration dates from the 17th and 18th centuries, when Baroque was at its height, and the Catholic church was encouraging intricate detail and emotional themes.