For 91 Days
we lived in Palermo. The capital of Sicily is as famous for its cuisine as its dark ties to the Italian underworld. But food and the Mafia hardly begin to describe this incredible city, which is Italy's fifth-largest. We had three months to explore the culture, history, people, churches and museums of Palermo, and could have used a few more. Start reading from
the beginning
of our journey, or skip to
the end
. Visit the
comprehensive index
of everything we wrote about, or just check out a few posts, selected at random, below: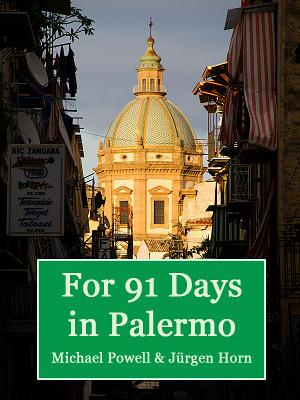 We've collected three months of our experiences in Sicily's capital into an E-book, which you can download directly or buy on Amazon for your e-reader. Get over two hundred full-color images, and all our articles from Palermo and Sicily in an easy-to-carry format. With a comprehensive index arranged by category and date, the e-book is easy to navigate, and filled with beautiful photos, amusing anecdotes, and detailed, well-researched descriptions of this Mediterranean city's incredible food, culture and history.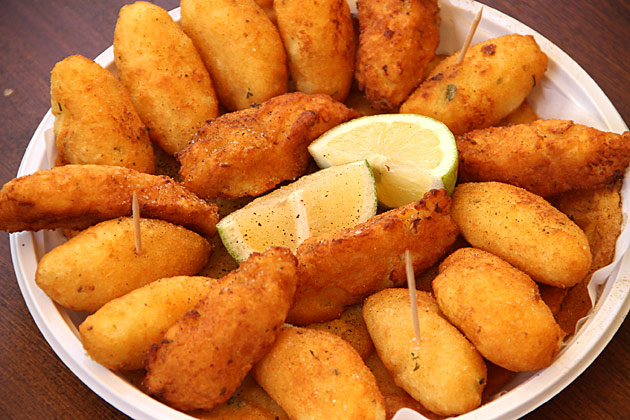 On the streets of Palermo, the only things which stick out more than the ancient palaces are big Sicilian bellies. The sight of obese men puttering around on Vespas is a daily amusement, and even many of the toddlers have a few pounds on me. Of course, it's all perfectly understandable. Along with pizza, pasta and ice cream, Sicilians turn out to be masters of fried food.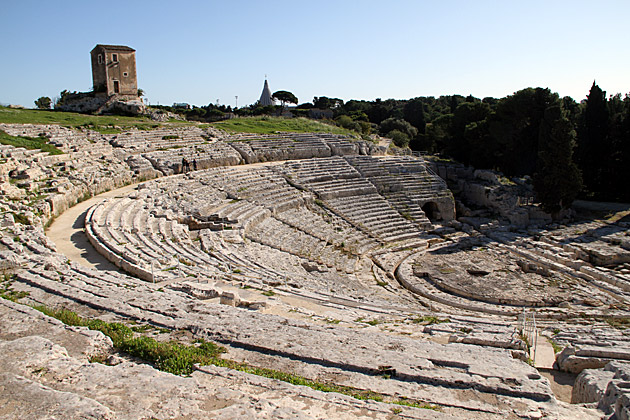 On our second day in Syracuse, we made our way to the Parco Archeologico della Neapolis, where some of Sicily's greatest ruins are bunched together, almost as though our ancient forebears wanted to facilitate future tourist groups.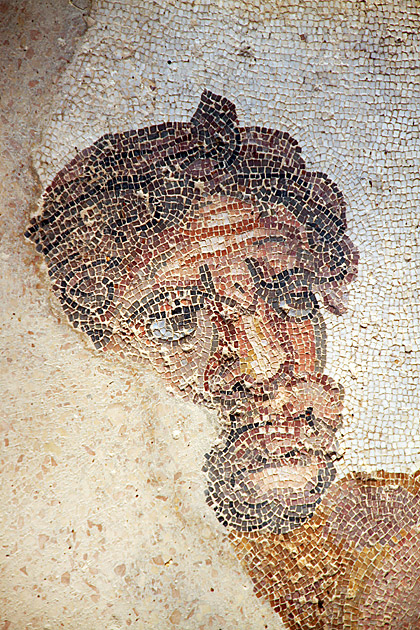 The world's most comprehensive and exquisite set of Roman mosaics is found in the middle of Sicily, at the archaeological site known as Villa Romana del Casale. The specifics of the villa's history are largely lost to history, but experts have dated its origin to around the 4th century AD. It's believed to have been the hunting lodge for Roman aristocrats, possibly owned by Emperor Maximianus Herculius. But there aren't enough clues to say for certain.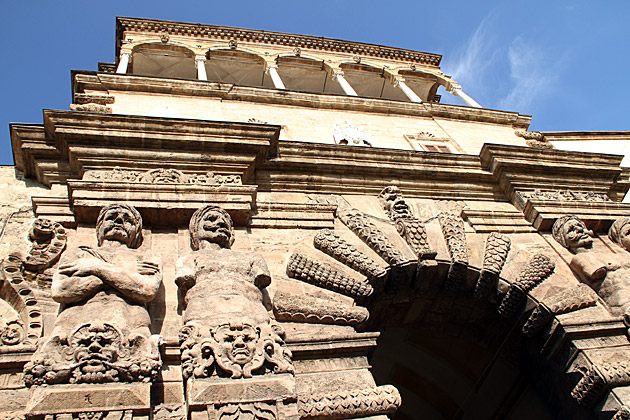 Only in a city as ancient as Palermo could a construction known as the "New Gate" date from 1583. Found adjacent to the Norman Palace, the Porta Nuova is still the main entrance to the city center from the west.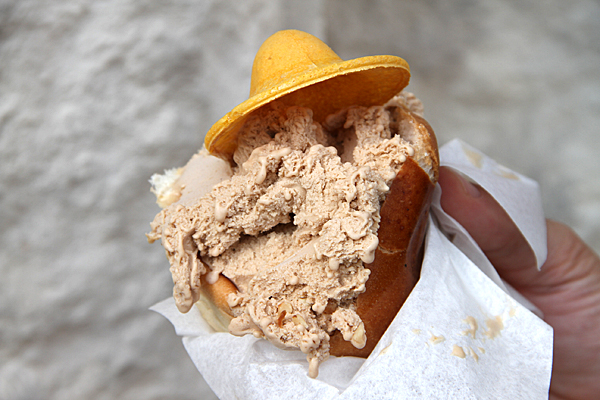 The first time I saw someone walking down the street in Palermo, eating ice cream in a bun, I thought, "What a weirdo".
The second time I saw it, I thought, "Is this some sort of crazy Sicilian specialty?"
The third time I saw it, I thought, "That looks delicious".
And the fourth time I saw someone eating ice cream in a bun, it was because I spotted my own blissful reflection in a storefront window.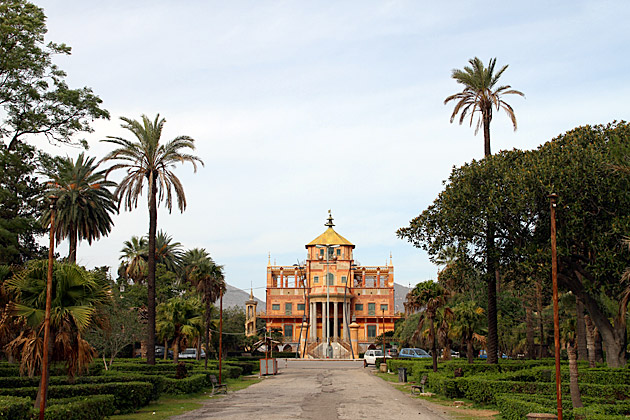 Among Palermo's many qualities is an air of mystery, especially towards dusk. Perhaps it's due to the city's deep and often troubled history, perhaps the unpolished instability of its streets. Bars can disappear from one day to the next, and new graffiti springs up frequently. Battered doors which were locked yesterday are open tonight, revealing strange courtyards. This city would make a perfect setting for a chilling film noir.