For 91 Days
we lived in Palermo. The capital of Sicily is as famous for its cuisine as its dark ties to the Italian underworld. But food and the Mafia hardly begin to describe this incredible city, which is Italy's fifth-largest. We had three months to explore the culture, history, people, churches and museums of Palermo, and could have used a few more. Start reading from
the beginning
of our journey, or skip to
the end
. Visit the
comprehensive index
of everything we wrote about, or just check out a few posts, selected at random, below: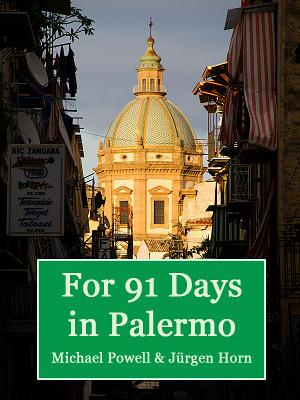 We've collected three months of our experiences in Sicily's capital into an E-book, which you can download directly or buy on Amazon for your e-reader. Get over two hundred full-color images, and all our articles from Palermo and Sicily in an easy-to-carry format. With a comprehensive index arranged by category and date, the e-book is easy to navigate, and filled with beautiful photos, amusing anecdotes, and detailed, well-researched descriptions of this Mediterranean city's incredible food, culture and history.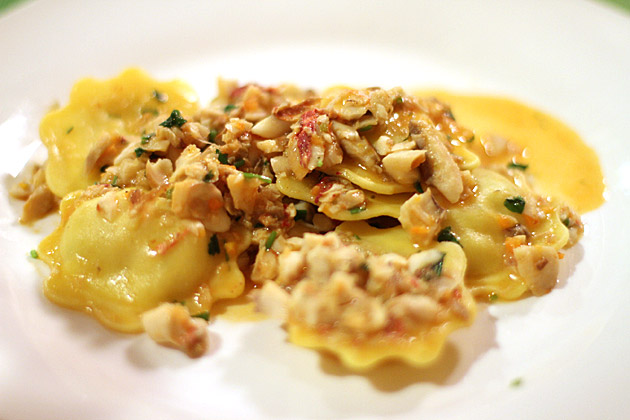 Cozy and familiar, with great prices and a friendly waitstaff, Il Vicolo is a lovely little seafood restaurant in the southwest corner of the Albergheria. Don't let the neighborhood's relative grime keep you away.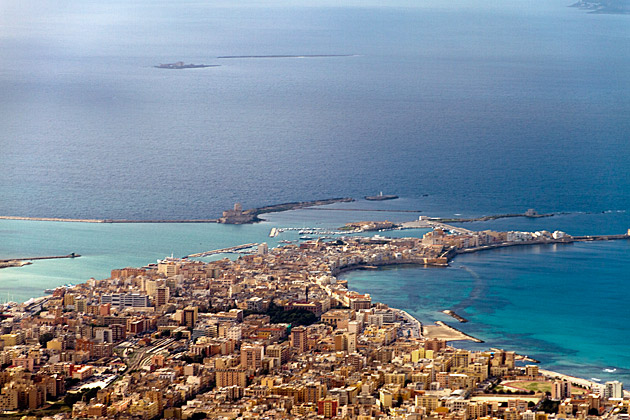 Sicily is a large island and, although we'd love to explore every city, village, hill and coastline, there's no way we'd ever be able to in just 91 days. But some cities are close enough to Palermo to serve as easy day trips. Trapani and its hilltop neighbor Erice are two such towns, just a couple hours away, and we hopped on an early morning bus to check them out.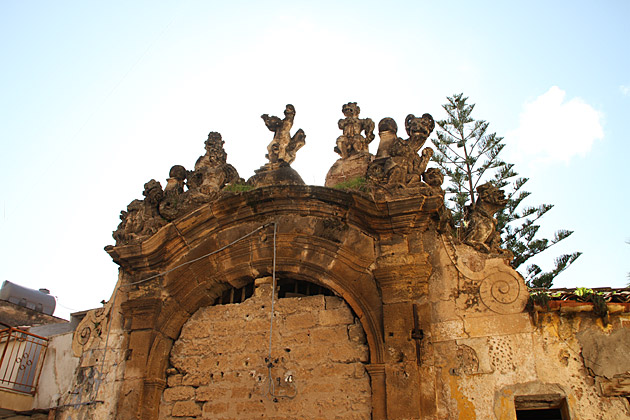 Without a doubt, the top touristic sight in the town of Bagheria is Villa Palagonia. A architectural masterpiece and ode to eccentricity, this building is most famous for its flock of "monsters": an army of gargoyles who adorn the garden walls.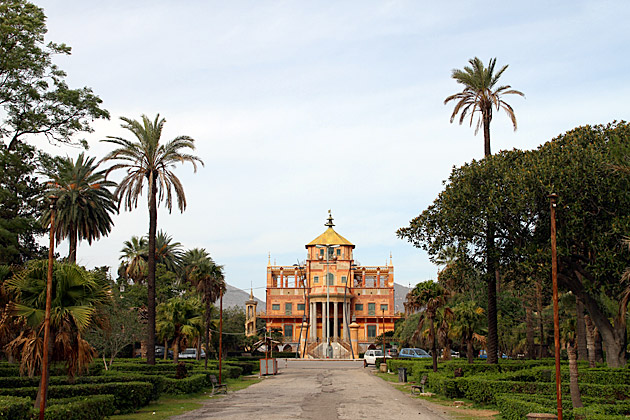 Among Palermo's many qualities is an air of mystery, especially towards dusk. Perhaps it's due to the city's deep and often troubled history, perhaps the unpolished instability of its streets. Bars can disappear from one day to the next, and new graffiti springs up frequently. Battered doors which were locked yesterday are open tonight, revealing strange courtyards. This city would make a perfect setting for a chilling film noir.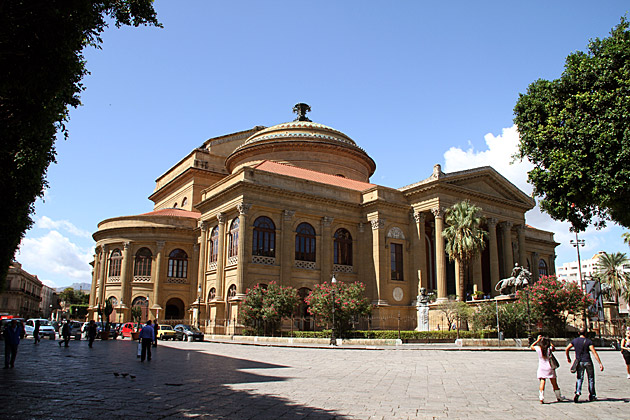 After centuries of foreign occupation, Sicily enthusiastically joined the Kingdom of Italy in 1860. Finally free of the hated Bourbons, Palermo celebrated its allegiance to the new King Vittorio Emanuele by ordering a theater built in his honor. After thirty years of construction, the Teatro Massimo ("Maximum Theater") opened to great fanfare in 1897. It's the largest opera house in Italy, and the third largest in all Europe.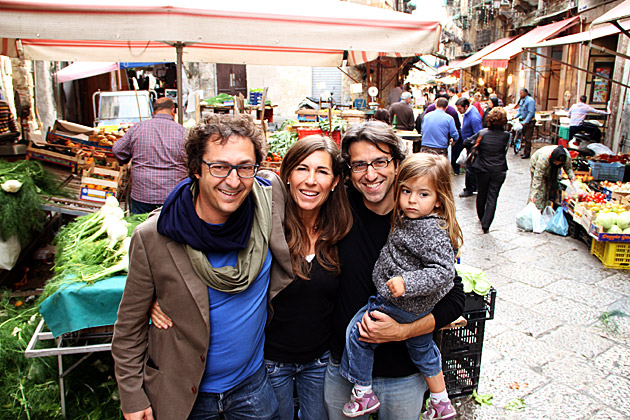 Before we moved to Palermo, we had the great fortune of making contact with the guys behind Visit Palermo. They helped us find an apartment, gave us a ton of advice, and have assisted our stay in the city in too many ways to count. And not only are they incredibly helpful; they're about the coolest people you could hope for.