For 91 Days
we lived in Palermo. The capital of Sicily is as famous for its cuisine as its dark ties to the Italian underworld. But food and the Mafia hardly begin to describe this incredible city, which is Italy's fifth-largest. We had three months to explore the culture, history, people, churches and museums of Palermo, and could have used a few more. Start reading from
the beginning
of our journey, or skip to
the end
. Visit the
comprehensive index
of everything we wrote about, or just check out a few posts, selected at random, below: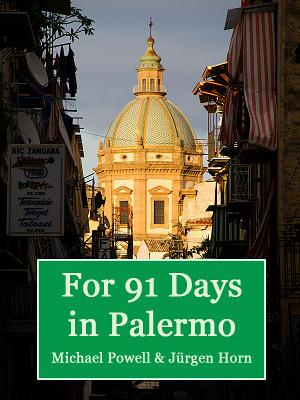 We've collected three months of our experiences in Sicily's capital into an E-book, which you can download directly or buy on Amazon for your e-reader. Get over two hundred full-color images, and all our articles from Palermo and Sicily in an easy-to-carry format. With a comprehensive index arranged by category and date, the e-book is easy to navigate, and filled with beautiful photos, amusing anecdotes, and detailed, well-researched descriptions of this Mediterranean city's incredible food, culture and history.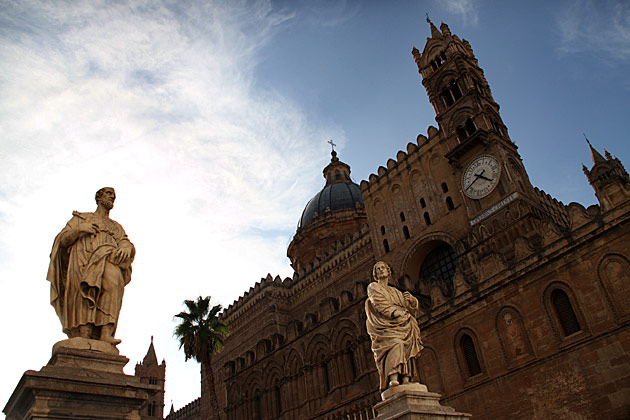 Whether winding through the narrow alleys of Il Capo, or pushing past tourists along the claustrophobic Vittorio Emmanuele, the massive Cattedrale di Palermo appears suddenly and always comes as a shock.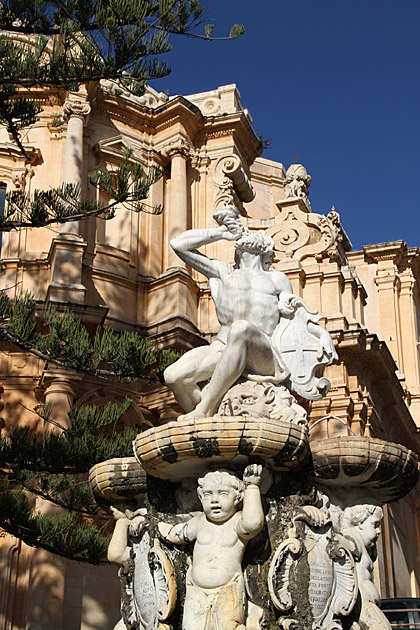 If you're an adult human living in the 21st century, you have at some point in your life suffered a catastrophic computer crash. You've been faced with the choice of whether to try and recover your system, or just start fresh with a clean install. And you've probably learned that, almost always, the best option is to start clean and reinstall from scratch. Restorations rarely work and, even if you're able to cobble your computer back to a semi-functional state, there are usually problems. No, it's best to bite the bullet, lose some work, and start over. For metaphorical proof from history, just look at the Sicilian city of Noto.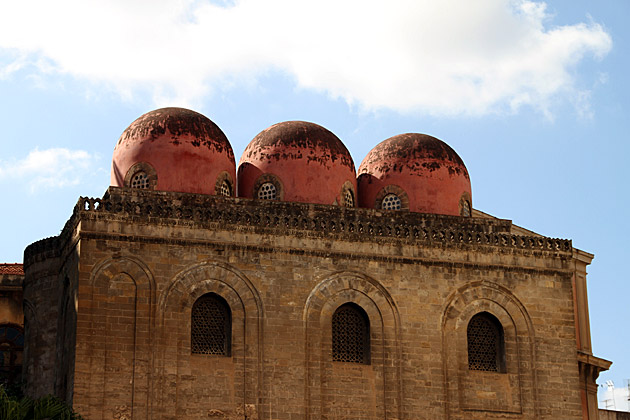 Three red domes immediately call attention to the tiny church of San Cataldo on Piazza Bellini, near the center of Palermo. A pristine example of Arab-Norman architecture, San Cataldo dates from 1160 and has survived into the present-day in a mostly original state.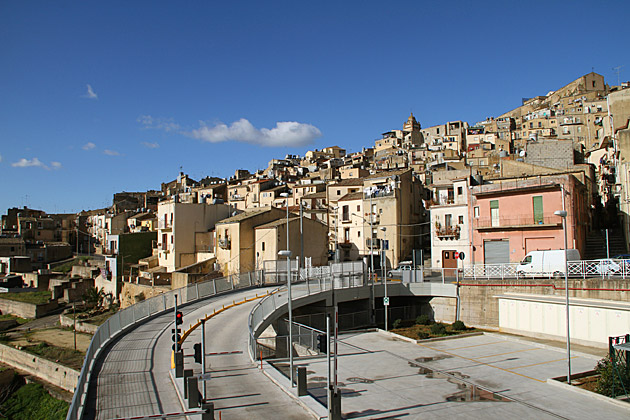 Still a healthy city of about 40,000 people, Caltagirone has been home to human activity since prehistoric days. The name comes from the Arabic "qal'at-al-ghiran", or "Hill of Vases", which serves as an indication of how tightly connected to pottery the town has always been. Caltagirone was completely destroyed in the 1693 earthquake that leveled much of eastern Sicily. But like Noto, it was rebuilt in grand style, with a heavy emphasis on Baroque architecture.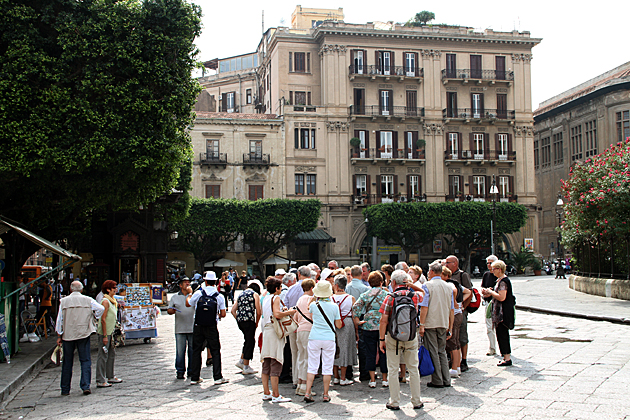 Almost every day, it seems like another massive cruise ship docks at Palermo's port, and thousands of tourists pour out like molten lava. With only a few hours to see everything Palermo has to offer, they hop on the big double-decker sightseeing buses which cruise around the historic center. Maybe they'll have a chance to visit the Norman Palace or the Catacombs but, after a couple hours, it's right back onto the ship. I wonder how many of them are captivated by the city's charm, and promise themselves to return.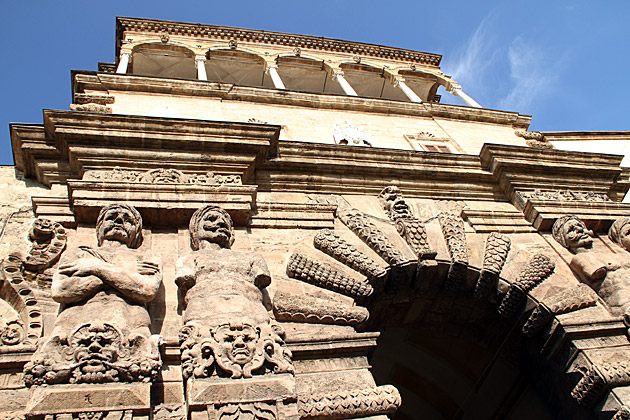 Only in a city as ancient as Palermo could a construction known as the "New Gate" date from 1583. Found adjacent to the Norman Palace, the Porta Nuova is still the main entrance to the city center from the west.