For 91 Days
we lived in Palermo. The capital of Sicily is as famous for its cuisine as its dark ties to the Italian underworld. But food and the Mafia hardly begin to describe this incredible city, which is Italy's fifth-largest. We had three months to explore the culture, history, people, churches and museums of Palermo, and could have used a few more. Start reading from
the beginning
of our journey, or skip to
the end
. Visit the
comprehensive index
of everything we wrote about, or just check out a few posts, selected at random, below: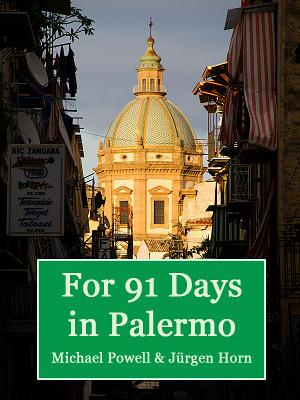 We've collected three months of our experiences in Sicily's capital into an E-book, which you can download directly or buy on Amazon for your e-reader. Get over two hundred full-color images, and all our articles from Palermo and Sicily in an easy-to-carry format. With a comprehensive index arranged by category and date, the e-book is easy to navigate, and filled with beautiful photos, amusing anecdotes, and detailed, well-researched descriptions of this Mediterranean city's incredible food, culture and history.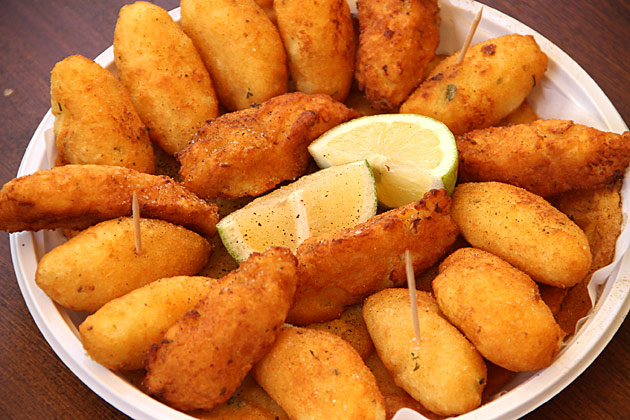 On the streets of Palermo, the only things which stick out more than the ancient palaces are big Sicilian bellies. The sight of obese men puttering around on Vespas is a daily amusement, and even many of the toddlers have a few pounds on me. Of course, it's all perfectly understandable. Along with pizza, pasta and ice cream, Sicilians turn out to be masters of fried food.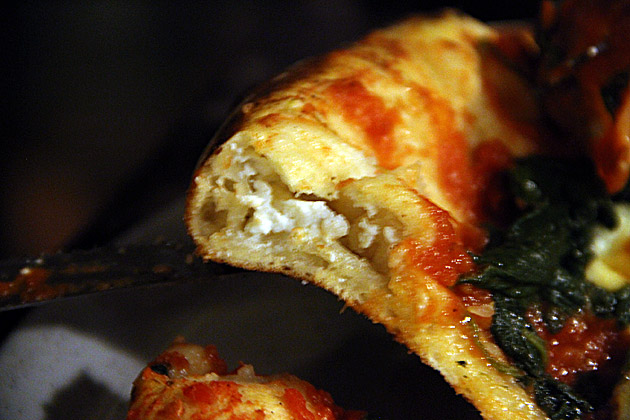 When I was just a teenager in Ohio, Pizza Hut brought out its stuffed crust pizza. A revelation! It made… so much sense! Stuff the crust of the pizza with cheese! For the next week, I couldn't sleep and talked of nothing else. How could no one have thought of this before?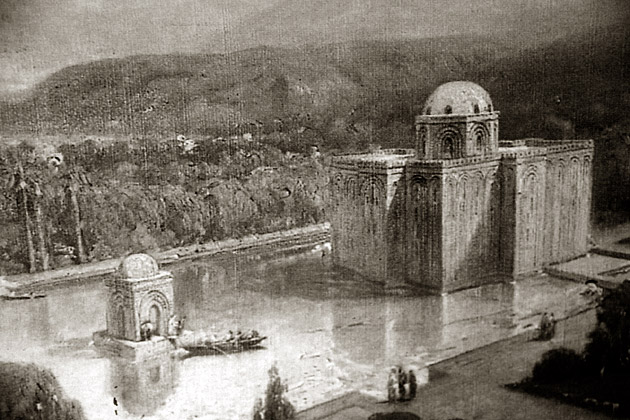 Almost exactly a kilometer outside of the town center, on the road to Monreale, we find the remains of the ancient pleasure palace of the Norman Kings called La Cuba. Built in 1180 for William II, La Cuba was originally the focal of a large garden, surrounded by a man-made lagoon. The pictures which imagine it in its full glory are wondrous, but little remains today apart from a hollow shell.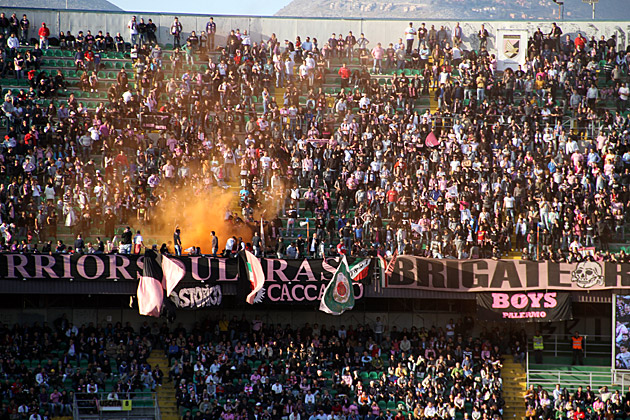 Palermo's football team plays in the top flight of one of the world's best leagues, Italy's Serie A. In the last few years, U.S. Città di Palermo has become one of the more feared sides in the country. This season, they had won all five games at home, in the Stadio Renzo Barbera. We went to a Sunday afternoon match against Fiorentina to see if they could continue the streak.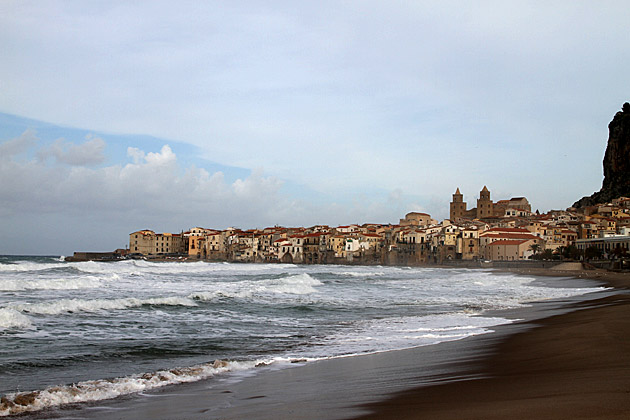 Cefalù numbers just 13,000, but its population balloons in the summer. The town is one of Sicily's finest beach resorts and attracts sunbathers from all over Italy and Europe. From what we've heard, it's unbearable when crowded. And although we found the streets empty in December, the emphasis on tourism was abundantly clear. €3 cappuccinos and stores hawking magnets and postcards to phantoms.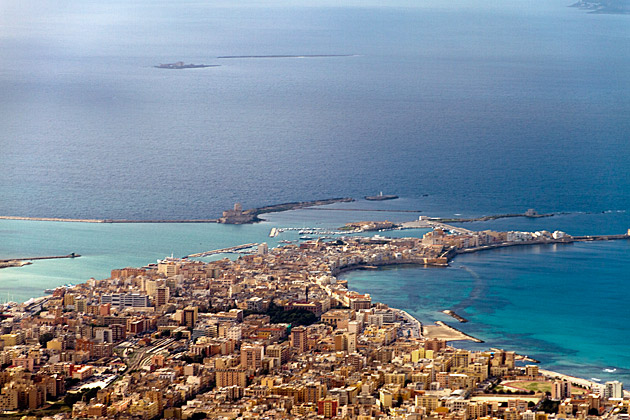 Sicily is a large island and, although we'd love to explore every city, village, hill and coastline, there's no way we'd ever be able to in just 91 days. But some cities are close enough to Palermo to serve as easy day trips. Trapani and its hilltop neighbor Erice are two such towns, just a couple hours away, and we hopped on an early morning bus to check them out.